Reflecting on the year gone by can help us move toward the future God has planned for us. Our resolution should be to testify of God's goodness and great love. 
---
---
A little over a year ago I wrote my first devotional "Love Letters: Expressing Our Desire and Commitment to God". As I reflect on my year of writing devotionals for Oh Lord Help Us, I am reminded that love is what brought me here. My love of God, my love of writing, and my love for a friend.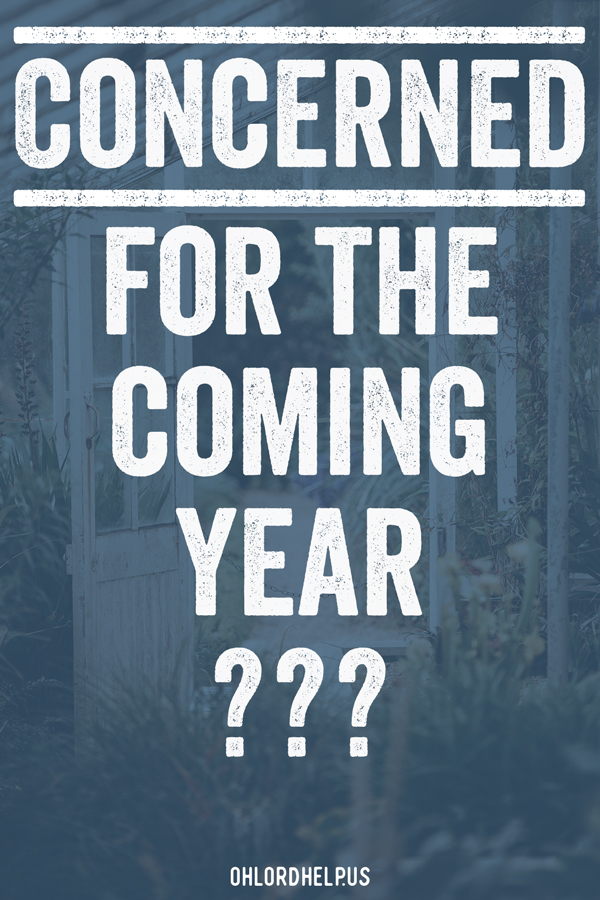 Reflecting on God's Lessons
As a teacher, I encourage my students to always consider what they have learned. In reflecting on my year, I am asking myself to do the same. I see the ebb and flow of my emotions, what is important, and a voice cracking through to be heard. Being vulnerable and allowing others to see inside has been scary, intimidating, and oh so rewarding.
God has shown me that fear is just the devil's way of sidetracking His work through me. Fear is a human emotion that everyone feels, but trusting in God is the divine intervention that makes it possible to get to the other side of the fear.
Be strong and courageous! Do not fear of tremble before them, for the Lord your God is the one who is going with you. He will not fail you or abandon you!

Deuteronomy 31:6, NET
Every time I wrote an article I waited for some pithy comment, some sharp retort about what I had written, or criticism about my words. I got some, well-deserved critiques from friends and family. All given in the spirit of love and understanding. It took me a beat or two.
My knee-jerk reaction was anger and frustration. Luckily, God has taught me to breathe through it, listen with a spirit of willingness, and adjust as needed. Sometimes I needed to choose different words, sometimes I needed to give further explanations and sometimes I needed to stick to my guns and say what I said.
Being vulnerable can be scary. Fear is just the devil's way of sidetracking God's work through us. Trusting in God is the divine intervention that makes it possible to get to the other side of the fear. Click To Tweet
Where God Leads
I have also learned to listen to God's soft whisper. As Mark Batterson says in his book Whisper, "What we've learned from Scripture is that He often speaks in a whisper. Not to make it difficult to hear Him, but to draw us close." Sometimes I would rather be punched in the face with His message so I don't have to stop my life or wait. But this year I have learned to listen more intently, look for the patterns in God's path for me, and slow down. Okay, so that last one I'm working on.
As I write down my prayers to God, I can see His hand at work in my life. I can testify to His power to move in small ways. When you see small miracles over and over, month after month, week after week, even day after day – you can't deny the power and overwhelming love of our Father.
For it is impossible in the case of those who have once been enlightened, tasted the heavenly gift, become partakers of the Holy Spirit, tasted the good word of God and the miracles of the coming age,

Hebrews 6:4-5, NET
Some days my prayers are full of gratitude and joy. Other days they are cries for help. I have begged for healing for friends and family members. I have sobbed out, as evidence from tear stained pages, for help when my children were hurting. Sometimes God sent abundant blessings and other times He carried me to the next day. He answers "yes" and He answers "no". And sometimes He answers, "wait". That is by far the hardest to hear.
Resolution
Once my students analyze their work and decide what it is they learned, I ask them to make a new goal. Something that pushes them to grow. So now it's my turn. My husband laughingly asked me to write him more love letters when I shared it was time to write my next devotion.
He was being cute, but it kind of hit me when I read my first post from last year, it has been years since I wrote him a really sweet, gooey, love letter. It's also something I feel very uncomfortable with, sharing my feelings about others. Over and over I have told you I want to be a reflection of God's light. I've been trying to share my love of God more, but now I need to share the love in my heart that God has put there. I can't horde it or feel it but not mention it. The words "I love you!" said with sincerity are super important. So my New Year's Resolution is to say them more often.
What I am commanding you today is to love the Lord your God, to walk in his ways, and to obey his commandments, his statutes, and his ordinances. Then you will live and become numerous and the Lord your God will bless you in the land which you are about to possess.

Deuteronomy 30:16, NET
Thank You
Dear reader, I love you! I love how supportive you have been of me on my writing journey. How you have cheered me on. I am so grateful for the stories you have shared of your own life and walk with God.
Oh Lord Help Us has been one of the greatest blessings to me. Katie and Rachael, as well as the rest of the writing staff, have been amazing. Their posts are rooted in God's word. Our Father has been faithful through them in holding me through the bad days and celebrating with me through the joyful times.
May the New Year bring you freedom from fear, joy in abundance, and love that knows no bounds. God offers all that and so much more. I am so thankful and wait with an expectant heart for my Savior's next plan in my life.
Dear God,
Thank You for all the wonder that You have shared with me this year. I see so clearly Your hand in my life. Sharing the testimony of this life you have blessed me with has not been easy, but so fulfilling. I cried out to you for peace and happiness. You have carried me through to the other side of my fear.
Help me to be more patient and wait for You. Be a constant reminder to me to reflect Your love. Not just in deeds but in true words. Help the words "I love you!" come easily and joyfully from my lips. Let those who hear them know that they come from You.
love,
me