Walking with mystery can feel very much like stepping off the abyss. Yet, if we choose a life without mystery, we've chosen not to see beyond the surface of God, ourselves, or others.
---
---
The lack of mystery in our modern life is our downfall and our poverty. A human life is worth as much as the respect it holds for the mystery. We retain the child in us to the extent that we honor the mystery. Therefore, children have open, wide-awake eyes, because they know that they are surrounded by the mystery.

Dietrich Bonhoeffer, God is in The Manger, Reflections on Advent and Christmas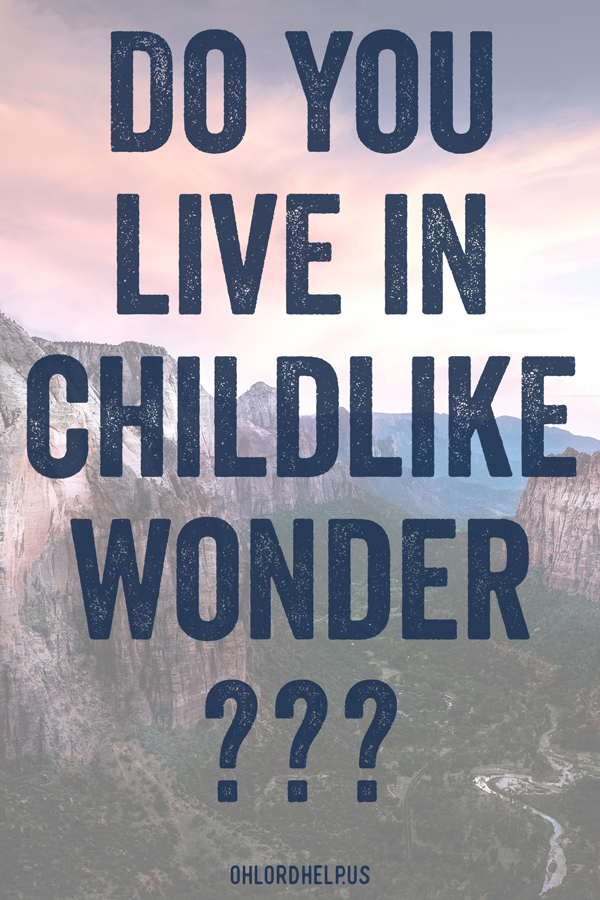 Literature
I love to read novels. All the major bookstores have long discovered that Dodie Smith is a sucker for books. They send me ads and coupons accordingly. Some of my fondest childhood memories are of my mother taking my brother and me to the library.
She also loved to read. She loved it enough to walk long city blocks with two young children to and from the local library so that we, too, would have the opportunity to enter the adventurous, mysterious world of books.
In the past, I read mostly literature and women's literature, but for some reason, I'm tired of those. Many became too politically correct for me, I think. For several years now, I can lose myself for hours in a murder mystery.
Like my dad before me, I usually wait to read until an hour or so before bed; otherwise, I would never accomplish anything else! The nuances of discovering 'who done it' usually captures my mind rather quickly. If the plot moves too slowly or the main character isn't likable, I move on to another book. Life is too short to stick with a boring book!
Mystery
Mystery. I often wonder why we lose the awe and wonder of childhood. At what point in life do we begin to feel the need to explain – or have explained to us – every, single detail of our existence? When did we decide that we wanted to be lord of our own lives…and over everything and have it all at our disposal, (Bonhoeffer).
I mean, that's what it means, doesn't it? The incessant, gnawing, obsessive need to know and understand everything…isn't that a desire to be lord? To deny the presence of any mystery in our lives?
Yet, our God is and has always been, a God of mystery.
But there is a God in heaven who reveals mysteries, and He has made known to King Nebuchadnezzar what will be in the latter days. Your dream and the visions of your head as you lay in bed are these:

Daniel 2:28, ESV

»«

Can you fathom the mysteries of God?
Can you probe the limits of the Almighty?

Job 11:7 NIV

»«

Therefore a man shall leave his father and mother and hold fast to his wife, and the two shall become one flesh.This mystery is profound, and I am saying that it refers to Christ and the church.

Ephesians 5:31-32, ESV
Misty Fog
In Bible days, it was unfathomable to live without certainty. The people of God were surrounded by this God who spoke from a cloud of glory or from the mouth of a donkey and raised people from the dead. But they never expected to understand it; the mystery was hidden from them. They were not given eyes to see…as we have been.
In reading this, then, you will be able to understand my insight into the mystery of Christ, which was not made known to people in other generations as it has now been revealed by the Spirit of God's holy apostles and prophets.

Ephesians 3:4-5, NIV (emphasis added)

»«

Now to Him who is able to establish you according to my gospel and the preaching of Jesus Christ, according to the revelation of the mystery kept secret since the world began…

Romans 16:25, NKJV (emphasis added)
Yet, Jesus came on the scene and told His disciples:
…Because it has been given to you to know the mysteries of the kingdom of heaven…

Matthew 13:11, NKJV
God, through His Son and His Holy Spirit, graciously…magnanimously opened our blinded eyes and allowed us to see through the mist, the fog, the cloud and behold His mystery!
I have become its servant by the commission God gave me to present to you the word of God in its fullness – the mystery that has been kept hidden for ages and generations, but is now disclosed to the Lord's people. To them God has chosen to make known among the Gentiles the glorious riches of this mystery, which is Christ in you, the hope of glory.

Colossians 1:25-27, NIV
Secret Unknown
Hallelujah!
On one hand, mystery has been revealed to us – the mystery of the gospel, the greatest mystery of all. On the other hand, each day God invites us to walk with Him in mystery, in faithful not-knowing, resting securely within the secret place of the Most High. However, He never forces our hand into His.
Walking with mystery can feel very much like stepping off the abyss…every day – during some seasons of life. Yet, if we choose a life without mystery, we've chosen not to see beyond the surface of God, ourselves, or others. In some situations, it can feel more comfortable or expedient. In reality, despite what we profess, we're expressing that we prefer a calculated life, and perhaps a god we can tame or even control.
I'd never call Him a tame God, but the God of mystery is always, always safe.
Walking with mystery can feel very much like stepping off the abyss during some seasons of life. Yet, if we choose a life without mystery, we've chosen not to see beyond the surface of God, ourselves, or others. Click To Tweet