Christmas does not end on December 26. The magic of Christmas, the miracle and mystery of Jesus can be celebrated every day, all year long. 
---
---
I know it sounds a little funny reading a Christmas after Christmas. Many people have put Christmas behind them. The tree and lights are stored away; the stockings are no longer hung. The Christmas cookies and leftovers have long disappeared and all the candy canes are on clearance.
The year is closing out, and now our minds are set on the new year, new beginnings, improving our lives and trying new things. We set lofty goals and resolutions as we send our kids back to school for a new semester (some with new shoes). The grocery store aisles are packed with red and pink hearts and even St. Patrick's Day decor. The radio stations are back to playing their "normal" songs. The Baby in the manger lays forgotten in a closet until next year.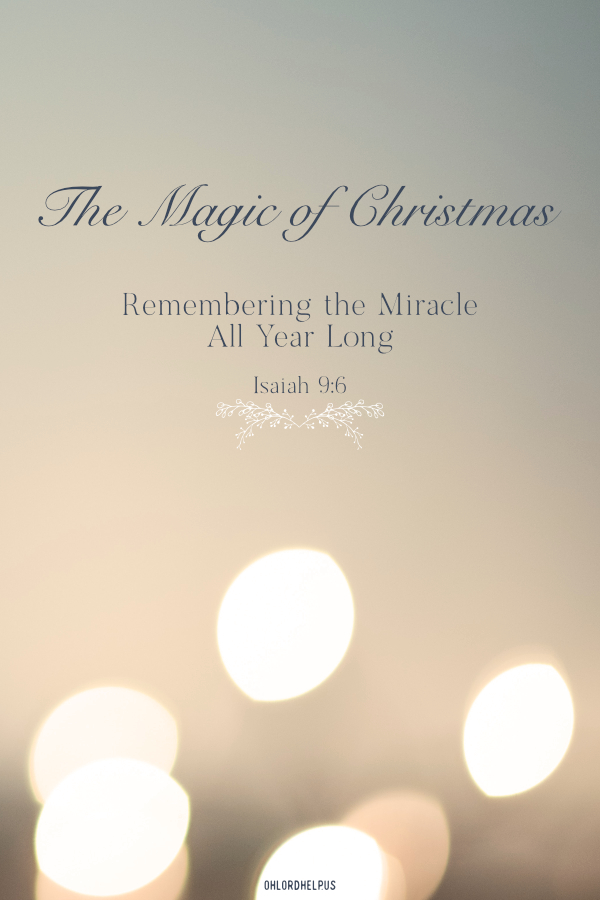 Lasting Magic
Yet we don't have to forget. What if Christmas kept going all year round? I'm not talking about the stress of Christmas – the shopping, wrapping, baking, and elf-hiding. It's the magic, the mystery and the wonder that lasts through January, February and all year long.
I want to focus on a unique aspect of the Christmas Story, the Wise Men also called "Magi." Who were these mysterious foreigners, and how did a single star lead them to Jesus?
After Jesus was born in Bethlehem in Judea, during the time of King Herod, Magi from the east came to Jerusalem and asked, 'Where is the one who has been born king of the Jews? We saw his star when it rose and have come to worship him.'

Matthew 2:1-2, NIV
The Wise Men were magicians, sorcerers, and foreigners from the East. We know that they did not previously know or worship God. Yet, they came to Jesus.
They came to see The One whose power and majesty far outweighed any wisdom or magic trick they could concoct. They knew He was special, and they knew He was worth their time. These foreign magicians knew He was God Eternal, the Everlasting King.
The Wise Men saw all of this in a single star, which led them to bow before a tiny little Baby.
Lasting Mystery
Matthew, Jesus' disciple and author of this book, originally wrote to a Jewish audience. He was very intentional on multiple occasions to demonstrate how Jesus fulfilled the Old Testament prophecies regarding the Messiah.
In Jewish times, people who were Gentile (foreigner or non-Jews) were considered unclean and unholy. Why would Matthew make sure to document to a primarily Jewish audience, that these non-believers from another land came to worship Jesus?
And better yet, why would God call these men from far away when they were not His people? Why did foreign magicians have such a crucial role in the Christmas story?
God does not think the way we think. Or even the way we want Him to. God caused Gentile men, who did not know Him, to travel to the country of Israel, to the rundown town of Bethlehem in order to worship Him, as a baby.
As the heavens are higher than the earth, so are my ways higher than your ways and my thoughts than your thoughts.

Isaiah 55:9, NIV
Lasting Majesty
Another significant person in the Christmas account actually lived 700 years before Jesus was even born: Isaiah. Isaiah was a prophet of God to the people of Judah during the reigns of four different Jewish kings. In Isaiah 6, we read about an incredible encounter Isaiah has with Jesus on the throne.
In the year that King Uzziah died, I saw the Lord, high and exalted, seated on a throne; and the train of his robe filled the temple. Above him were seraphim, each with six wings: With two wings they covered their faces, with two they covered their feet, and with two they were flying. And they were calling to one another:

'Holy, holy, holy is the Lord Almighty;
    the whole earth is full of his glory.'

Isaiah 6:1-3, NIV
Isaiah later gets the famous message that we hear at every Christmas pageant and see on many Christmas cards.
For to us a child is born, to us a son is given, and the government will be on his shoulders. And he will be called Wonderful Counselor, Mighty God, Everlasting Father, Prince of Peace.

Isaiah 9:6, NIV
Isaiah saw the majesty of the Lord, both in His heavenly form on His throne, and in His human form, as a baby. Both are majestic, and both are holy.
As we look at the Baby in the manger, we can remember that God chose the unlikely foreigners to lead the way in worship. We can stare at the mystery and magic of His birth and remember that God's ways are higher than our own. Even when we read Matthew's recount of the story or Isaiah's prophetic words, we rejoice, that the grace of God cuts through cultural barriers, and systems.
Lasting Trust
Most of us do not feel like Wise Men, but we might feel like outsiders. We can trust, that the Light of God will lead us to Jesus, no matter where we have come from.
We can trust that He is worthy of our time, worthy to be worshiped, no matter what the world looks like around us.
When we see that little Baby in the manger and when God's ways don't make sense, we can rejoice with the angels. We can declare, "Holy, Holy Holy is the Lord God Almighty," because that is who He is.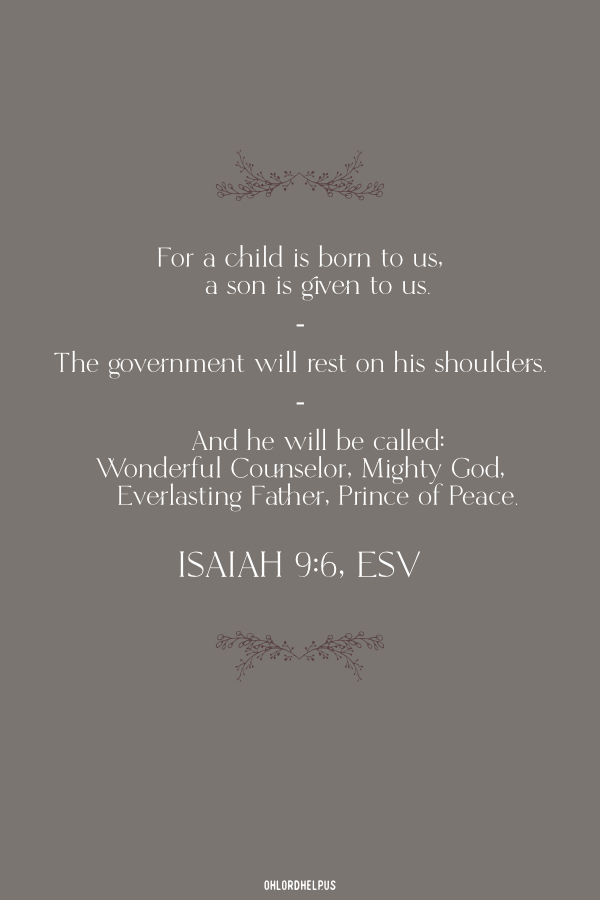 Nathan Anderson