Our hope and our inheritance are not found in earthly things. Our inheritance is the promise of the Creator Himself.
---
---
In the early hours of December 10, my mom took her last ragged breath in this world and took a cleansing, pure breath in the next one. Her mind and body were instantly restored as she was welcomed home by a loving embrace from her heavenly Father. I'm sure my dad was standing or kneeling somewhere nearby and a joyful reunion likely followed.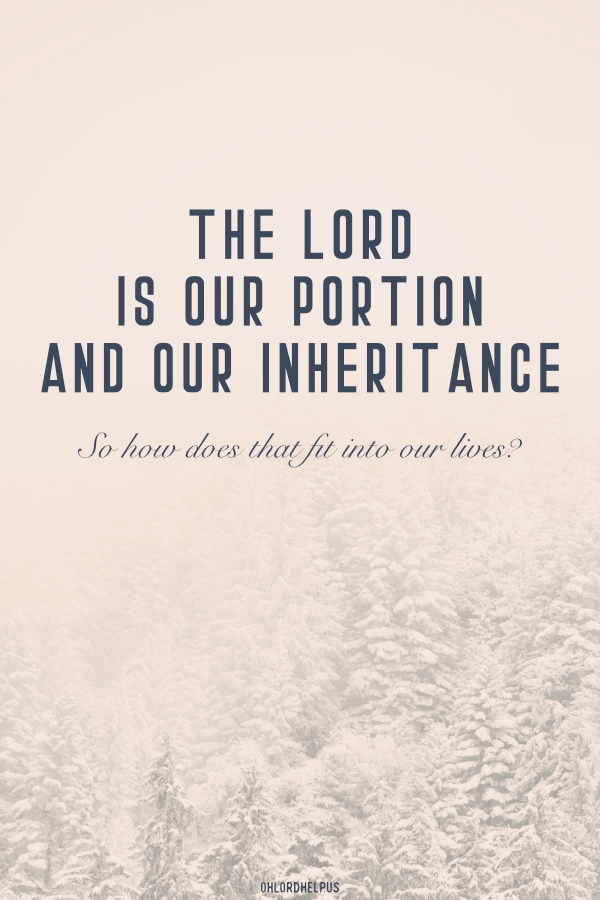 Inheritance
My parents were middle-class folks. Any meager savings they may have accumulated was spent on medical bills during the years my dad faced his battle with cancer. An inheritance isn't something that ever entered my or my brother's minds.
My father-in-law is 91. He worked in and retired from a factory. He and my mother-in-law had 6 children, so he also worked many odd jobs, in addition to any extra shifts he was asked to work at the factory. They were frugal; she sewed, grew a garden each year, and canned vegetables. As a result, their six children never had an unmet need. However, other than a small, rundown farm, an inheritance of large sums of money is unthinkable.
Since her death, my husband and I have attempted to close my mom's estate, such as it was. We have chuckled at some of the absurdities of government, (don't get me started)…such as having to take a $13.67 check from the bank to the nursing home so that Medicaid would not think we were stealing from the estate. Really. Oh! And having to call the Veteran's Administration twice to inform them of her death only to have them deposit her funds, and then send us a letter to send it back. You can't make this stuff up…
The Source of Our Future Hope
Inheritance. What comes to mind when you think of the word? The child of a wealthy person? People sitting around an attorney's desk with an air of expectancy? Siblings fighting over heirlooms or the jewelry? The Jerry Springer show? Interesting where our thoughts initially go when that word comes up.
Recently, I was remembering a favorite passage of scripture I turn to in difficult times. You wouldn't think Lamentations could give anyone cause for hope, however, these verses always renew mine.
This I recall to mind, Therefore I have hope.
Through the Lord's mercies we are not consumed, because His compassions fail not.
They are new every morning; Great is Your faithfulness.
"The Lord is my portion," says my soul, "Therefore I hope in Him!"

Lamentations 3:21-24, NKJV
The Lord is my portion…
Today we have a tendency to think of a portion in regard to food, (as in smaller portions, since dieting is such a huge marketing focus.) Not surprisingly, there are other nuances of the word in the Old Testament that have become lost in today's vernacular. In our simplification of the language for texting, we often lose the richness of word meanings.
For decades the Psalms have given me much solace through seasons of trial, pain or loss. However, the full weight of the meaning of Psalms, such as Psalm 16:5, has only recently been dawning on my spirit.
Oh Lord, You are the portion of my inheritance and my cup;
You maintain my lot.
The lines have fallen to me in pleasant places.
Yes, I have a good inheritance.

Psalm 16:5, NKJV
Let your heart rest on that for a moment, as Asaph finally did in Psalm 73 after feeling jealous of his enemies.
GOD, everything HE IS, is our inheritance when we belong to Him. What does it matter if we have houses and lands? We have HIM, the God of Creation.
Whom have I in heaven but You? And there is nothing upon earth that I desire besides You.
My flesh and my heart may fail, but God is the strength of my heart and my portion forever.

Psalm 73:25-26, ESV
The Source of Our Present Hope
You might be thinking, "Well, yeah, in the sweet by and by He's my inheritance, but what about now?"
David answers you…
I cried out to you, O Lord: I said, "You are my refuge, My portion in the land of the living."

Psalm 142:5, NKJV
God is our inheritance here, too. He is our strength, our refuge, our deliverer, our fortress.
So, again, from where will your portion come?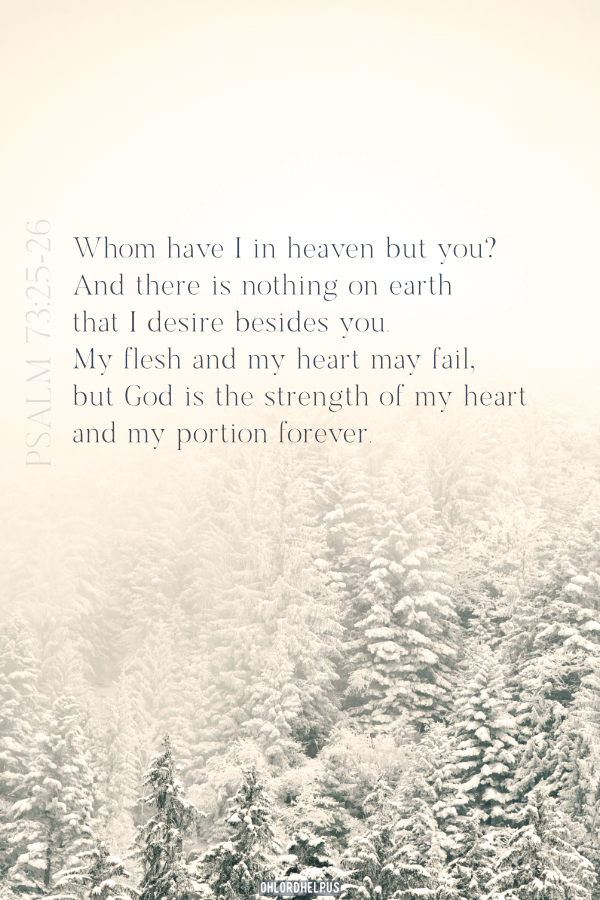 Joel & Jasmin Førestbird