We often take our friends for granted, creating a sandy foundation. We must strengthen our friendship foundations through Christ.
---
---
Have you ever considered the parable of the builder in Matthew 7:24-27 as an allegory on friendship? When you spend time with your friends, share your life with them, and depend on each other you are building on a strong rock foundation. However, if you don't talk often or only share the good stuff, you're building on sandy soil. I tend to have some shifting sand. I need to work on this.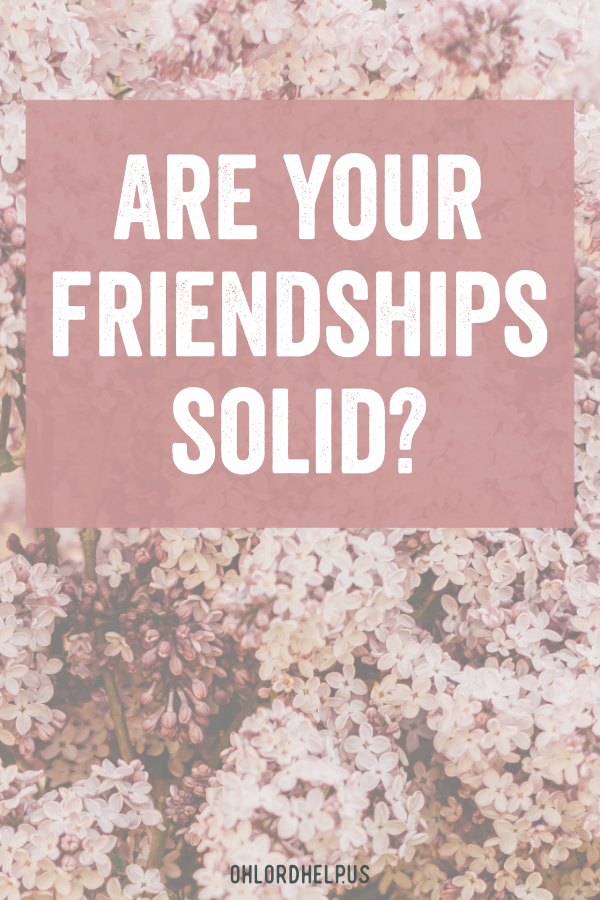 Friends in Sandy Soil
I love my friends. They are amazing. But sometimes I totally take them for granted. God has blessed me by putting a few wonderful people in my life and I am sure He doesn't want me to neglect them.
As a mom, my life is always on the go, usually at 90 miles an hour. No matter how often I tell myself I need to slow down, or dream about an idyllic life of green fields, gurgling streams and slow relaxed days…it is highly unlikely to happen.
What does usually happen is I get so busy I neglect my friends for days, weeks, or months. It can be hard to find more than a few minutes to talk on the phone or send a text. Dropping by for a visit, meeting up for a cup of coffee, or taking a walk together can escape my weekly plans. For this, I feel extremely guilty.
God loves the pure-hearted and well-spoken; good leaders also delight in their friendship.

Proverbs 22:11, MSG
Asking for Help
So what can I do? What should I do? First (and maybe one of the hardest things to do), give it over to God. Ask for guidance in strengthening my relationships in meaningful ways. Creating a firmer foundation is necessary. As a servant to my Father, I should be there for my friends when they are in need. And I should also be able to go to them when I am in need.
It has been a super hard week. My son and I have left for school early almost every day this week due to testing, end of the year meetings, and my need to have everything prepared before my students come through the door. That in and of itself isn't unusual. But we have had an amazing VBS at church this week.
Our main church campus is about 5 miles from school. Rather than trek 30-45 minutes home and then back, we stayed at school. Three days I brought dinner from home and heated it up. Two days we went out to eat. While VBS was going on, I worked on end of year paperwork, finished up a class for my teacher license renewal, and graded papers.
Shoring Up the Foundation
I didn't want to put anyone "out" so I didn't ask for the help that I really needed. It turns out that when you try to be superwoman you can end up exhausted and crabby and overly emotional. My weekend was spent with me hiding from my family by binge watching tv shows, and praying for silence.
Just as lotions and fragrance give sensual delight, a sweet friendship refreshed the soul.

Proverbs 27:9, MSG
Here is the kicker…if someone had asked me for help I would have been there for them (well maybe not last week, but in general I wouldn't think twice). I know I need to start working on building a better definition of friendship and allowing myself to be vulnerable…or I really don't have any real friends.
Prayer for Strength
So what do I do? I work on my friendships? Prayer is always a great place to start:
Dear God,
Help! I am so lost and can't seem to get up from this spot. You made us to live together but I have isolated myself out of pride. Thank you for providing me the time and opportunity to reflect. I feel uncomfortable and unsure of myself. I have tried for too long to ignore my place in friendships and I worry I have destroyed more than I have built. Please give me the vulnerability to ask my friends for help when I need it. Let me humble myself and lighten my burden so I can be a light to the world for You.
love,
me
Rock Solid Foundation
God desires us to build strong foundations in all our relations to glorify Him. He tells us this time again throughout the Bible. God, Himself, desires our friendship. Isn't that incredible! I love my God and am so happy He reaches out to me and holds me tightly.
The amazing grace of the Master, Jesus Christ, the extravagant love of God, the intimate friendship of the Holy Spirit, be with you all.

2 Corinthians 13:14, MSG
God desires us to build strong foundations in all our relationships in order to glorify Him. Even God longs for our friendship.
Click To Tweet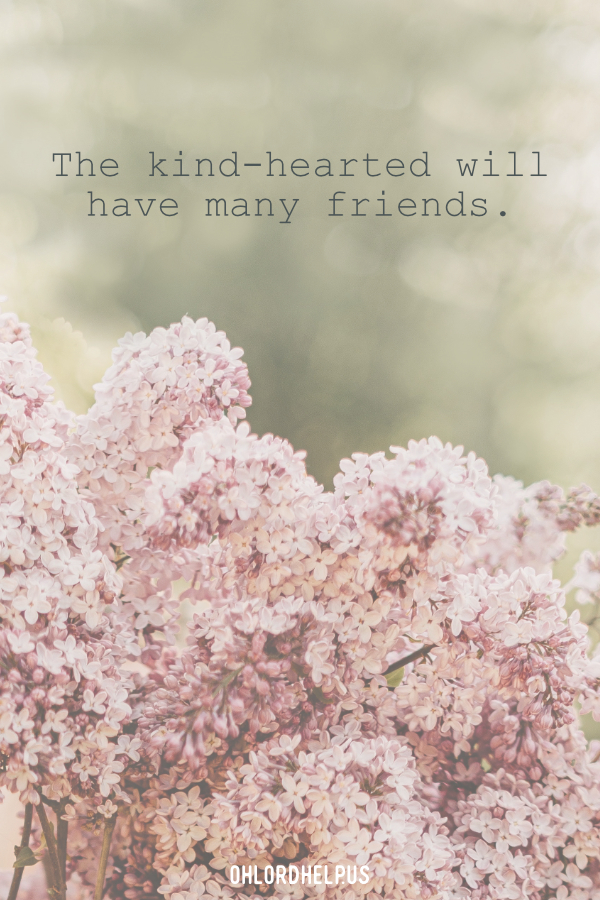 Anita Austvika