Reaching out and encouraging others can feel like we are being a bother. The opposite is quite true: we are giving strength to weary people who need it.
---
---
Discouragement was weighing heavily on me. It was the week before Christmas and I had done very little to prepare. For the previous 7 weeks, my husband was traveling for work. I spent a lot of this time getting ready for our foreign exchange student to experience her first Christmas. But she was gearing up to leave our home forever.
I was run down and feeling low when, suddenly, a text appeared on my phone. A friend, many states away, reached out to tell me she'd seen a meme that made her think of me. It was nothing extravagant. She forwarded the meme with her thought, however, she had no way of knowing it was exactly what I needed to hear!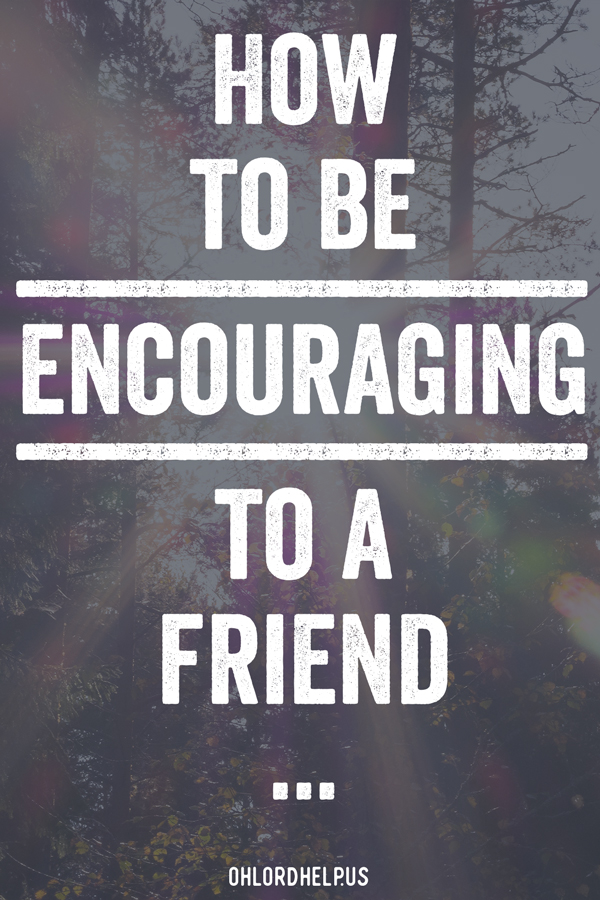 Encouraging
I wonder how often we are given a name by the Holy Spirit but brush it aside with a warm thought and never follow up? I know He wants us to pray for one another…He tells us so in the Bible. But in this day and age of instant communication, we rarely reach out and talk to one another. All I know is, the message that's been clear to me the last month is this:
Dear brothers and sisters, I close my letter with these last words: Be joyful. Grow to maturity. Encourage each other. Live in harmony and peace. Then the God of love and peace will be with you.

2 Corinthians 13:11, NLT
When I receive an email from a colleague, a text from a friend, a call from my dad…all of these things let me know I'm loved. I'm on their mind. I matter to other people. It's so encouraging!
In this day and age of instant communication, we rarely reach out and talk to one another. But God's Word is clear. We are to encourage and uplift one another in love so that God may dwell among us. Click To Tweet
Strengthening
As a busy mom and wife, I am so worried about the home front that I often neglect my own needs. When others take the time out of their own busy lives to let me know I'm important to them, I feel strength course through my veins! The mind is a powerful thing. As my friends and family speak love and encouraging words to me, I am somehow given a very physical reaction to an emotional feeling.
The Sovereign Lord has given me his words of wisdom, so that I know how to comfort the weary. Morning by morning he wakens me and opens my understanding to his will.

Isaiah 50:4, NLT
Sometimes, in this digital age, we convince ourselves that reaching out is really a bother to busy people. I am a witness to how untrue that is. When I see someone I love taking the time to reach out to me, I never feel bothered. I feel encouragement and strength.
With this news, strengthen those who have tired hands, and encourage those who those who have weak knees.

Isaiah 35:3, NLT
Reaching Out
How might this word help you today? Is there someone or several people in your life you've been meaning to connect with and haven't? Do you have an email almost finished to send, a letter to an elderly grandparent unwritten, a kind word of praise to your child? Maybe a word of support and appreciation to your spouse?
I don't know about your own lives, but I know many times I think of friends and family and don't take a few minutes to reach out. It costs me nothing but a moment of my time. Time I may be squandering on social media or reading an inconsequential novel. We all have the same amount of time, and we need to prioritize some of it to bring encouragement to one another.
It may not be everyone's gift, but it certainly is a discipline we all can and should develop. I encourage you to make a list of people God has put in your life. Try to reach out in one manner or another each day to one person.