In times of stress, we tend to isolate ourselves from everyone and everything. But we need to be loyal to our relationships, our word, and our lives, portraying the steadfastness of Jesus. 
---
---
The little break between Christmas and New Years can be disorienting. What day is this? When did I shower last? I know I bought batteries…where are they? But tucked in the midst of confusion are nuggets of reflection. As I was mustering the strength to pack for another trip to Indiana, I found myself reflecting over this past year and the years before.
There were several major differences from previous years, but one stood out the most: friendship. I have never been the one to juggle many different relationships and friendships, but here I am. I owe a lot of this to Oh Lord Help Us and a bit to volunteering at church. No matter who I owe, one thing is for certain: I am rich in relationships.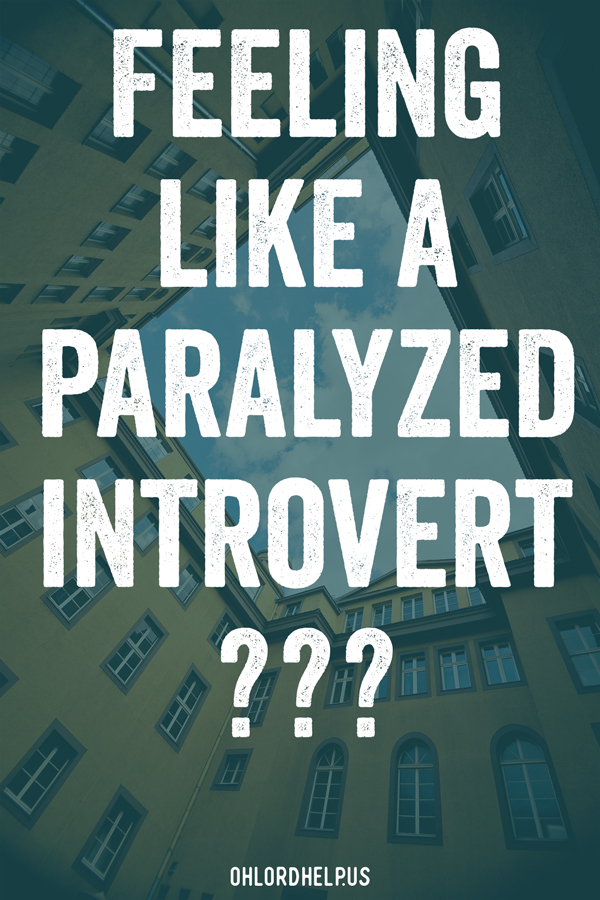 Introvert
I know just as well as anyone that moving to a new place can be daunting. Making new friends is even harder. Especially for those of us who identify as introverts. There are different levels of introvert, but all the same, it's difficult and paralyzing.
It's been four years since we moved to North Carolina and I just now feel like I've found some of my people. It took me stepping out, being uncomfortable, fighting against my nature. It's more than just fighting against myself, it's following through. Showing I'm reliable, accountable, trustworthy. Showing how much I care…
Wholehearted
I never regret the moments I push past myself to be uncomfortable. Sadly, I used to be extremely fickle… cancel outings, not answer calls or texts. It took me a long time to realize how surface my life was without quality relationships. I can name a few dear souls that never quit.
Praise Jesus for those people who wait patiently for you to get your act together. The loyal, wholehearted ones who know there's a special friend somewhere inside. They wait… and they wait. Those are the ones who you should hold on to. The ones you thank over and over for not giving up on you. For pursuing you through prayer, texts, invites, etc. I strive every day to live the gracious example of these special friends.
Let not steadfast love and faithfulness forsake you; bind them around your neck; write them on the tablet of your heart.

Proverbs 3:3, ESV
We need each other… through hardships, pain, seasons of grief. Because this life is ever changing with swells of inconsistency and unknown, we need to be found loving and faithful through it all.
We need each other... through hardships, pain, seasons of grief. This life is ever changing with swells of inconsistency, we need to be found loving and faithful through it all. Click To Tweet
Richness of Relationship
Financially, this has been one of the toughest years to date. But what I lack in monetary wealth, I make up for with rich, rich relationships. In previous years of financial strain, I would isolate myself; cut myself off from the support and love of a friend or even family members. I allowed the overwhelm and embarrassment to overthrow my faithfulness.
Not only was my dedication to those I loved strained, but my loyalty to the Lord suffered. My bank account was poor and so was my spirit. I became sporadic in going to church and was even more disloyal in my Bible reading. Hitting my knees? Yeah, non-existent.
Praise God He stays true…
This is a trustworthy saying: If we die with him, we will also live with him. If we endure hardship, we will reign with him. If we deny him, he will deny us. If we are unfaithful, he remains faithful, for he cannot deny who he is.

2 Timothy 2:11-13, NLT
His loyalty to my heart didn't bail me out of financial hardship, but it did draw me closer to Himself. In doing so, it showed me the value of relationship over wealth. Of loyalty over inconsistency. In this season, I'm thankful for that lesson. It's kept my head above a tsunami of stress and encouraged me to draw close to those who love me.
Loyal Example
The Bible's layout of loyalty is strictly relational. This is no coincidence. We follow Jesus' example of loyalty straight to the cross. The cross is a symbol of loyalty to God's divine plan and a devotion to all of us sinners. Not only did Jesus' faithfulness make it possible for us to have a relationship with God, but also allows a devotion to one another.
"The most important one," answered Jesus, "is this: 'Hear, O Israel: The Lord our God, the Lord is one. Love the Lord your God with all your heart and with all your soul and with all your mind and with all your strength.'The second is this: 'Love your neighbor as yourself.' There is no commandment greater than these."

Mark 12:29-31, NIV
We need to strive each day to portray our steadfast devotion to Jesus, and in turn to one another. Love God, love each other. Loyal servants, loyal friends.