We often try to fix those we love instead of allowing a safe space to exist and be heard. Helping others in pain requires us to listen through the power of the Holy Spirit. 
---
---
Understand this, my dear brothers and sisters: You must all be quick to listen, slow to speak, and slow to get angry.

James 1:19, NLT
Making sure others feel comfortable when we interact is one of my greatest desires. I want them to feel the freedom to occupy space as their true selves. Feeling safe with someone allows for a deeper strengthening of friendship. I'm not going to say I have it all together because I don't, but one way I ensure this result is through listening. Sincerely listening.
I'm still learning how to truly hear those around me. To hear through the Holy Spirit and not through human methods. Because, let's face it, all the distractions, screens, noises, and even selfishness get in the way. Listening takes discipline and an immense amount of patience…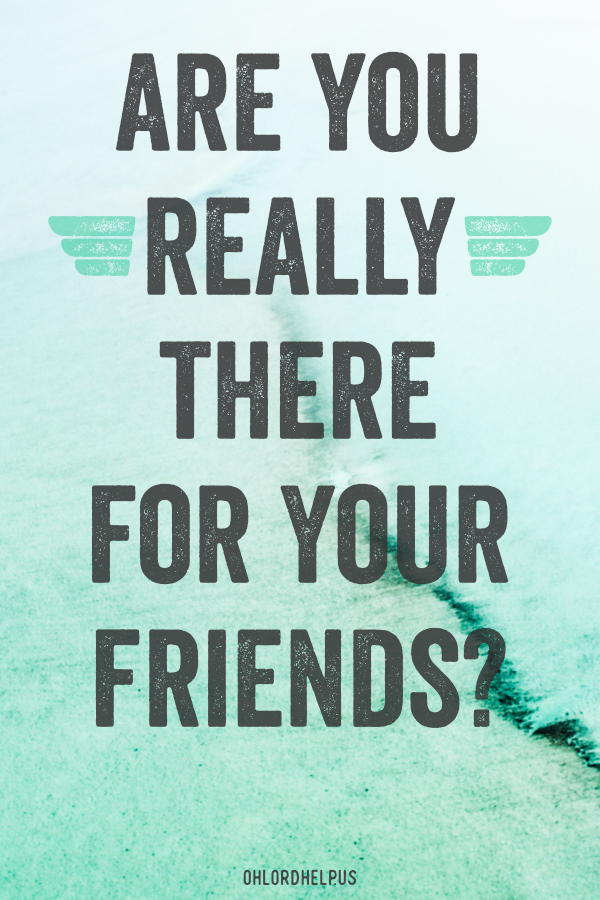 Selfishness
Many times in my life I've been told I'm a great listener, which you think would cause great pride inside. In reality, I selfishly carry it around like a burden… I'm easy to talk to because I'm silent. When do I get to speak??
See, selfish. On the outside, I sit silently, making eye contact and nodding. While on the inside, I am screaming to be heard; creating comebacks, forming opinions, preparing the right words to say. This is NOT active listening; NOT listening as God commands us to listen.
We all have this innate desire to be heard, to be allowed space to exist. But God asks us to lay ourselves down to allow His Spirit room to breathe. To give us supernatural patience to hear; truly hear. He is the very best part of us, and He is the very answer for loving those who are hurting…
Don't be selfish; don't try to impress others. Be humble, thinking of others as better than yourselves. Don't look out only for your own interests, but take an interest in others, too.

Philippians 2:3-4, NLT
Deeply Listen
Undistracted, uninterrupted, completely attuned… Not everyone is a natural at this and not everyone can pick this habit up quickly. I definitely struggle. I still find myself interrupting my friends. -sigh- I know how much I can't stand to be interrupted.
Fools have no interest in understanding; they only want to air their own opinions.

Proverbs 18:2, NLT
Half listening, then interjecting to fix a problem with human words is foolish. Our attempts to 'be there' for our friends is sometimes overshadowed by our want to 'fix' them. To make their life 'right' and easy. It's honorable, we think it's out of love, but it's not helpful. It's not Spirit-led.
Some of my closest friends have come by way of just listening. Not trying to have all the answers, not trying to have the perfect words, but saying 'My heart hurts with yours.' There's a tenderness when a friend will silently and intently listen to your words; deeply listen. This exemplifies God as He bends down from Heaven to listen to our cries (Psalm 116:1-6).
Language Between
I cannot tell you the countless times I've skimmed over deep pain in my heart, only to have a friend hear it's depth and speak truth to it. There's language between the verbal words and the silence. Silence can give just as much, sometimes more, information than hearing. Hearing the entire language of hurt prepares our hearts and minds to speak from a posture of wisdom.
Our inability to shut our mouths does a disservice to those who are hurting. In our attempts to break awkward silences and fill the space with noise, we block potential Holy Spirit work. Whether the work is in us, in the other person, or both. Leaving space for the Spirit to move, may give us discernment, as the listener, to hear the words that haven't been spoken. To understand the words under the words.
Trust
When we actively and truly listen, we prove our love. Not just our love for the other individual, but our love for God. Not waiting for a chance to be heard, but laying down our selfishness. Selfless listening, Holy Spirit listening is powerful. Allowing the other person space to exist to be who they are in that moment cultivates confidence; trust.
And from this trust, we have a unique ability to point the pain to our Savior. Because there's no amount of pain, human circumstance, or issue that has not already been healed through the blood of Jesus.
Selfless listening, Holy Spirit listening is powerful. When we actively and truly listen, we prove our love. Not just our love for the other individual, but our love for God. Click To Tweet