Fear is crippling. We must surrender the reins of control to God. In order to live a trusting and unafraid life, we must accept His grace and mercy, daily.
---
---
Trust. Five letters. One simple concept. We utilize it on a daily basis…
We trust that our alarm clock will go off in the morning and wake us up. Trust that our coffee maker will brew the liquid gold that is such a necessity to many of us. We trust that our car will start. Hopefully!
With significantly more certainty, we trust that gravity will continue to keep us pinned to the earth. We trust that the Earth will continue its orbit around the Sun. On smaller scales, we trust for personal, daily needs. On a grand scale, we trust our needs to be continuously supported on this planet we call home.
So, if we so easily trust these small things for our continued existence, why do we find it so hard to trust the One? The One who allows for, and is in control of, all the aforementioned things and more, to happen?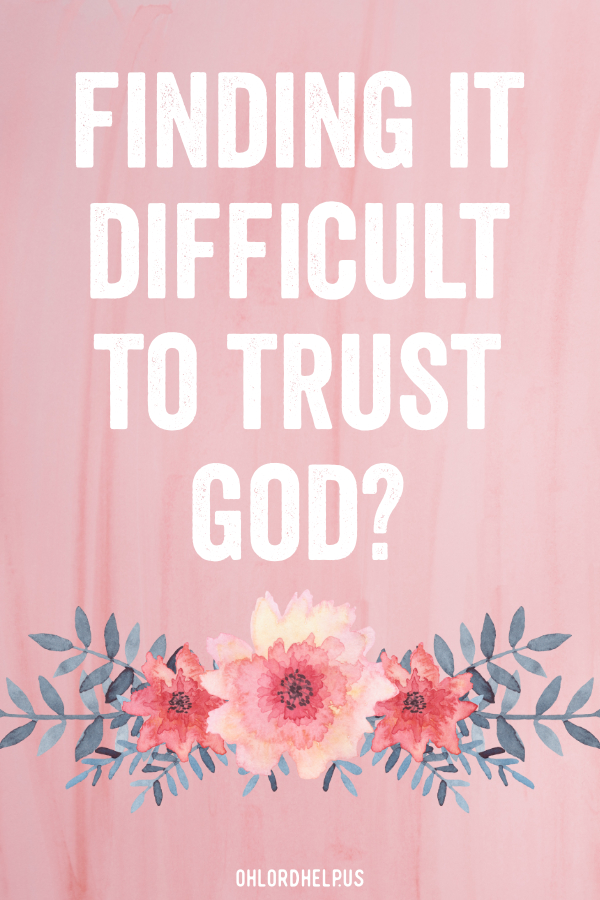 Control
The reason is fear! Four letters. One powerful concept. It has the ability to make us fight, flee, or even freeze in our tracks. Fear is "a distressing emotion aroused by impending danger, evil, pain, etc., whether the threat is real or imagined." The key words in this definition are real or imagined.
Fear stems from a lack of control. The more we feel out of control, the more we are afraid, and the more we are afraid, the more we try and take matters into our own hands. In short, the more out of control we feel the more we try and control our life situations and the less we trust.
Let me tell you a secret…
Come close.
Closer.
Closer.
Right there…
Control is an illusion.
Trust is Peace
We have no control. We think we do because it keeps the fear at bay, but we really have precious little control over our circumstances. This is a lesson the Lord has been trying to teach me over the last five years. But here is another secret, the less I try to control my circumstances, and the more I trust God to take care of me, the more peace I feel.
Do not be anxious about anything, but in every situation, by prayer and petition, with thanksgiving, present your requests to God. And the peace of God, which transcends all understanding, will guard your hearts and your minds in Christ Jesus.

Philippians 4:6-7, NIV
Fear is easy. Being afraid comes naturally. We fight to keep something from happening or to keep someone or something safe. Or we freeze, unable to do anything. The wonderful thing is we don't have to fight. The fight has already happened and God is the victor. Because we are His, we have nothing to run from, but Someone wonderful to run to.
'Fear Not'
Staying unafraid is hard. It is an active choice we have to make almost every minute of every day. The phrase "fear not" is mentioned 365 times in the Bible.
He will never leave you nor forsake you. Do not be afraid; do not be discouraged.

Deuteronomy 31:8, NIV
» «
Don't fear, for I have redeemed you; I have called you by name; you are Mine.

Isaiah 43:1, NIV
» «
When I am afraid, I put my trust in you.

Psalm 56:3, NIV
» «
Even though I walk through the valley of the shadow of death, I will fear no evil, for you are with me; your rod and your staff, they comfort me.

Psalm 23:4, NIV
To name a few and store in our memory banks.
Human Nature
God knew fear would be our natural fallen state. He knew we would need a daily reminder of our victory through Him. Even from the moment Adam and Eve sinned in the Garden and were afraid to approach Him, God knew. They had an intimate relationship with Him. They knew who He was and how He felt about them, yet they were afraid and ashamed of their sin. But, they couldn't bring themselves to look at God.
The fall of Adam and Eve in Eden is the first instance of humans trying to take control. They were the first to feel shame, guilt, and the weight of fearful baggage. It is the first time humans tried to fight for themselves…
We have someone to fight for us. We have nothing to fear. In the absence of fear, there is trust. Psalm 20:7 says: "Some trust in chariots and some in horses, but we trust in the name of the LORD our God." When we have nothing and no one to fear, trust comes easier.
The Lord is my light and my salvation—whom shall I fear? The Lord is the stronghold of my life—of whom shall I be afraid?

Psalm 27:1, NIV
I am reminded of the words in Chris Tomlin's song Whom Shall I Fear, "I know who goes before me. I know who stands behind. The God of Angel Armies is always by my side." Romans 8:31 says: "More Than Conquerors. What, then, shall we say in response to these things? If God is for us, who can be against us?" The Bible and worship songs are filled with reminders of the victory we have through Jesus.
Unafraid
Like being unafraid, trust is hard. We, unfortunately, mix our sinful human emotions and experiences with who God is. We mix our hurt and lack of trust with who God is. He has never let us down. He is not the boyfriend, fiancé, or husband who cheats and abandons. God is not the best friend who betrays trust or backstabs. He is not the mother or father who abandoned a helpless child. He is not the source of anyone's pain, He is the healer.
We all have these experiences and hurts…baggage if you will…that we carry around with us. He not only wants to carry our baggage but dispose of it so we don't have to carry it anymore.
Cast your cares on the Lord and he will sustain you; he will never let the righteous fall.

Psalm 55:22, NIV
Trust and being unafraid are active, daily choices. To live a fearless life and to fully trust God, we must allow God to heal us and take the reins of our life.
I am so thankful that the Lord is patient and offers daily renewed grace and mercy.
Grace. Mercy. Two words. Five letters each. Concepts that are life-changing.
Like being unafraid, trust is hard. We mix our sinful human emotions and experiences with who God is. We mix our hurt and lack of trust with who God is. He has never let us down!
Click To Tweet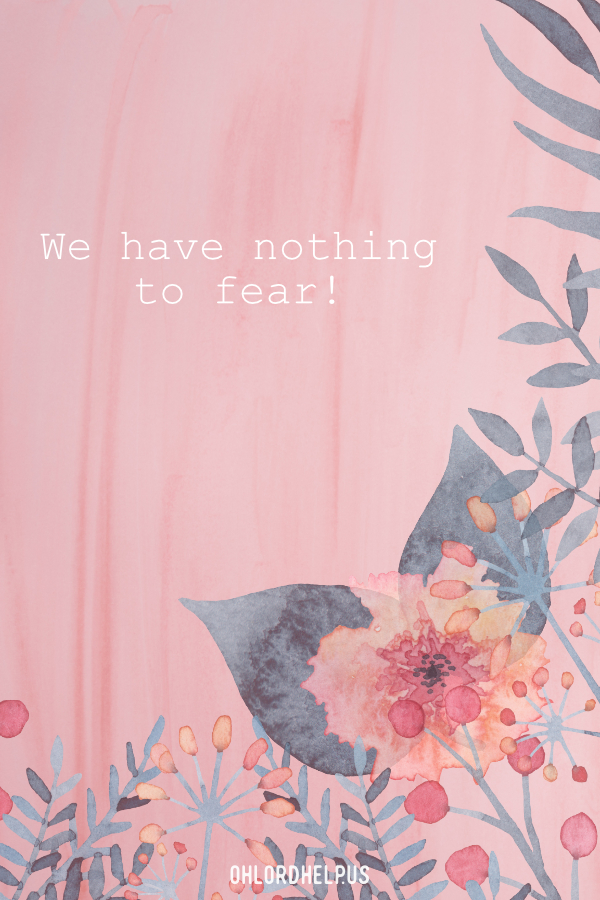 ---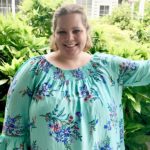 At the age of 12, Rachel was called into ministry and dedicated her life to the Lord's will. This led her to teach and work at a school in Korea for four years after college. Through the Lord's help, Rachel has grown because of these experiences. She's learned to solely rely on God and trust His provision for everything.