We strive toward our own plans but we must allow God's word and voice to direct us, daily. This provides a supernatural renewing and calm to our minds.
---
---
Therefore, brothers and sisters, in view of the mercies of God, I urge you to present your bodies as a living sacrifice, holy and pleasing to God; this is your true worship. Do not be conformed to this age, but be transformed by the renewing of your mind, so that you may discern what is the good, pleasing, and perfect will of God.

Romans 12:1-2, CSB
Relocate the Trashcan
I get bored easily. When this happens I relocate things around the house as I clean. My husband has learned to accept this about me. Too many times he has come home from work only to find the couch has yet again been relocated to a new spot in the living room. Please tell me I'm not alone in this?!
On this particular day, I found myself doing this very thing in my kitchen. It was time to find a better place for the trashcan. It was originally by the back door, but everyone kept running into it, so it had to be relocated. I decided to move it on the other side of the kitchen beside my refrigerator. The flow of my kitchen instantly became more functional. The trashcan had finally found its new perfect home. My kitchen finally felt clean and organized.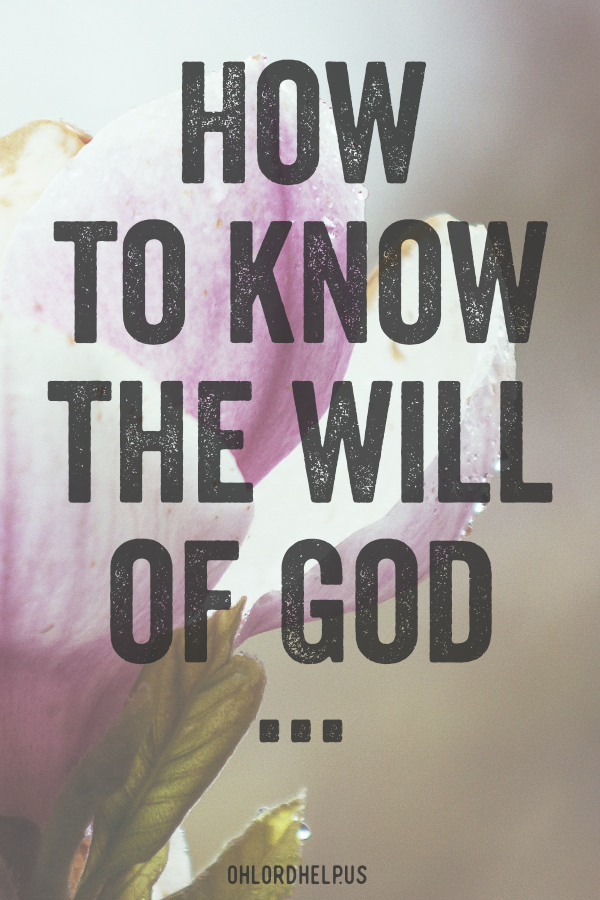 Training My Brain
Do you know what muscle memory in the brain is? Well, I do now! Even though I loved the new location of the trashcan, my brain seemed to still have trouble finding the new spot. I can't tell you how many times I went to throw away trash by the back door. Naturally, I knew it would take a few days for my brain to get used to the new flow, but I never thought it would take this long!
After about two weeks or so of still having issues with finding the new location, I found myself seriously considering moving it back to its old spot. I figured, just give my brain what it wants, right? Instead, I resisted the temptation and stuck it out another week. Lo and behold, my brain accepted the new location of the trashcan! I no longer find myself throwing trash away by the back door! Hallelujah! It's as if I never had any issues with the switch. It sounds like a silly analogy to use, but it works perfectly for what the apostle Paul is talking about in Romans 12:1-2… "Be transformed by the renewing of your mind".
Renewing Our Minds
I had to train my brain to find the new location of the trashcan. In the same way we, as sisters in Christ, need to train our minds to find the will of God, instead of our own. This will seem frustrating at first, just like it was for me; because, let's face it, we all naturally want what feels comfortable. Yet, Dear Sisters, God is calling us to a much better place! One that will make the flow of our lives function more smoothly, and operate WAY better.
If we choose to open our hearts and let God's word saturate our minds, then we can begin the transformation required to function properly in this world. Walking in the good, pleasing, and perfect will of God provides immeasurable peace and joy that our souls crave. We might be born into sin, instinctively desiring to follow the world, but we are also God's creation that He made to desire Him.
Walking in the good, pleasing, and perfect will of God provides immeasurable peace and joy that our souls crave. We are born into sin but we are also God's creation that He made to desire Him. Click To Tweet
Ask, Seek, and Knock, Ladies…
Finding God's will provides us with an understanding of what renewing should take place in our lives in order to function efficiently and effectively as His followers.
In Matthew Chapter 7 verses 7 – 12, Jesus teaches His disciples to ask, seek and knock. Ask God for help. Seek God first in everything. And knock continuously on the door to God's Kingdom. If we seek Him, we will find Him…
But seek first the kingdom of God and his righteousness, and all these things will be provided for you.

Matthew 6:33, CSB
Today, Dear Reader, if you are struggling like me to find the new location of the trash can, then DON'T GIVE UP! We have all felt this way at one point or another. Today's a new day! Ask God where He wants you. Seek God in all you do. Knock like crazy on the door to His Kingdom. And when He answers, Dear Friend, follow Him. His will is always worth pursuing.
Prayer of Renewal
Father, I need your guidance and direction in order to find where I will function best in my life. I know your will, Father, is good and pleasing and perfect for me. Lord, give a renewing of my mind that chases after your will daily. Thank you for patiently waiting for me. Thank you for forgiving me when I willingly choose to test the waters outside your will. God, keep my feet from wandering from the path you have relocated me to be. Protect me and give me your supernatural strength to face the unknown. I trust you, Lord! As I travel outside my comfort zone into this dark world, I have peace knowing your light will lead me to where I need to be. I pray all these things because of my Savior, Jesus Christ; without which none of this would be possible. Amen.
Your word is a lamp for my feet and a light on my path.

Pslam 119:105, CSB