Slipping into the rhythms and mindset of comparison is dangerous. We have illusive visions of ourselves, promoting self. We must remember the first longing of our souls, God's love.
---
---
To the angel of the church of Ephesus write,
'These things says He who holds the seven stars in His right hand, who walks in the midst of the seven golden lampstands: 'I know your works, your labor, your patience, and that you cannot bear those who are evil. And you have tested those who say they are apostles and are not, and have found them liars; and you have persevered and have patience, and have labored for My name's sake and have not become weary. Nevertheless I have this against you, that you have left your first love.

Revelation 2:1-4, NKJV
I first read the term Brocken Specter in "The Problem of Pain", by C. S. Lewis, (Chapter 10).
According to Weather Online, the "Brocken Spectre (or Brocken Bow) is an apparently greatly magnified shadow of an observer cast against mist or cloud below the level of a summit or ridge and surrounded by rainbow coloured fringes resulting from the diffraction of light. The effect is an illusion. Depth perception is altered by the mist, causing the shadow to appear more distant and to be interpreted as larger than normally expected."
Ah, of course…Lewis' usage made perfect sense. We'll come back to that…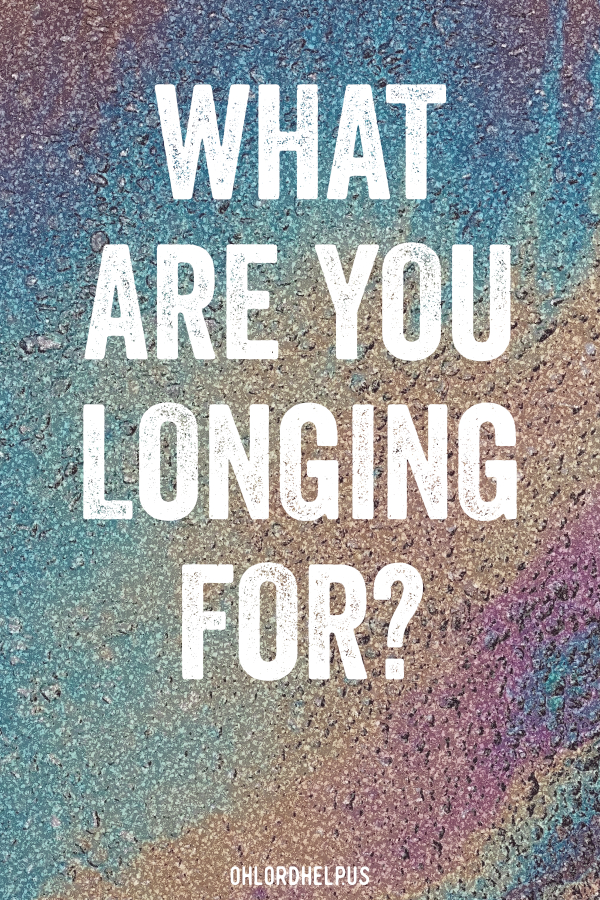 Illusive Identity
Identity and image have become the cancers which are decimating our era – more specifically, self-identity and self-image. That isn't to say we humans haven't always been consumed with ourselves, but two decades of social media feeding insecure kids (and adults) has resulted in an obsession with self-satisfaction, self-image, self-identity, self-efficacy, selfies. Need I go on?
For they loved praise from men more than praise from God.

John 12:43, ESV
Sadly, much of it is fueled by comparison and envy, an illusion of lack…
I'm not pretty enough. My body isn't thin enough. We aren't involved in enough ministries. We don't make/give enough money, go to the right church, have our kids in the right sports leagues.
It's usually a subtle thing, hardly noticeable, but beneath the running thoughts of our daily minds is too often the ongoing shout: WHAT DO PEOPLE THINK OF ME?
For we dare not class ourselves or compare ourselves with those who commend themselves. But they, measuring themselves by themselves, and comparing themselves among themselves, are not wise.

2 Corinthians 10:12, NKJV
Heads up – Jesus was referring to religious people who believed in Him but were afraid to admit it for fear of being ostracized from the temple. Paul wrote, as you know, to the church at Corinth. These people were believers, Christians, struggling with the sin of self-focus and comparison, too.
Comparing Whispers
When we compare ourselves with others, as in the Brocken Spectre (or a glory), an illusion occurs. While we gaze into that mist-altered perception, which is surrounded by rainbow fringes, (read razzle-dazzle,) it appears beautiful. We lose objectivity. We lose focus. Ultimately, we lose wisdom. In time, the self grows into an enormous, insatiable monster. It's all we think about. In so doing, we give it the praise it hungrily grasps from God…but self is a cheater and a liar.
How can you believe, when you receive glory from one another and do not seek the glory that comes from the only God?

John 5:44, ESV
One would think that when you reached a certain decade of life that one would realize how futile, yes, even ridiculous it is to give a moment's thought as to what others think of you. However, I enter seasons when the enemy constantly whispers in my head a barrage of negative comparisons, which, at the time, when I am vulnerable, seem very true.
First Love
Then, beneath the desire for approval, beneath the longing for friendship or love, isn't there something deeper for which we're all longing? Something written on our hearts at the moment of conception?
…that something which you were born desiring, and which beneath the flux of other desires, and in all the momentary silences between the louder passions, night and day, year by year, from childhood to old age, you are looking for, watching for, listening for?

C. S. Lewis, The Problem of Pain
Ah, Sister, that longing, which we can never completely quench, that ongoing desire of our hearts, that passion which we can't quite fulfill here on earth is Jesus, the Lover of our souls. When we meet Him face to face, every longing and aching desire will be completely fulfilled.
For now we see in a mirror dimly, but then face to face. Now I know in part; then I shall know fully, even as I have been fully known.

1 Corinthians 13:12, ESV
As Lewis wrote, when we see Him at last, God will look like our first love because He is the first love of every soul.
I have loved you with an everlasting love; therefore I have continued my faithfulness to you.

Jeremiah 31:3, ESV

Let us continually remember His pure love.
Sister, that longing, which we can never completely quench, that ongoing desire of our hearts, that passion which we can't quite fulfill here on earth is Jesus, the Lover of our souls. Click To Tweet