So often, we find our identity and approval in the things we do. We even believe this to a point of completely depleting our energy. However, our true acceptance comes from God. We can find rest in Him. 
---
---
I had just wrapped up a conference for local ministry teams in our area, was managing a small staff team to oversee the kids ministry in our large and growing church, and in a season of solo parenting while my husband was working out of town. I was nailing it. "We couldn't have done it without you," was both the mantra and drug of choice in my life…
Blindsided
I didn't see it coming.
I probably should have, but in what felt like the blink of an eye I went from a high-capacity leadership position to curled up in the fetal position, barely able to leave my bed to get to the bathroom.
What had happened?
In a blazing flash of light, I had sparked and burned out.
Naturally, I assumed a week of vacation would solve it.
It got worse.
I took a leave of absence and saw a counselor. Surely a couple of weeks would be the cure…
It wasn't.
I was sent to so many doctors and specialists, looking for a way to "fix" me. But none made a difference.
I became broken and devastated.
Desperation
For months, I did my utmost to drag myself out of bed, to the office, to the dinner table – trying to will myself to get back up again. I cried out to God in desperation, begging for his strength and provision.
Then, an uncomfortable truth crept in: they were managing without me. I felt disposable.
My self-worth plummeted as I sank into the reality that not only did I have nothing left to give, but the energy I had spent to the point of exhaustion wasn't even what God had asked of me.
How had I arrived at this point, believing my worth was based on what I did for others? 
Why was this not only a health crisis… but also an identity crisis?
Where had I gone wrong?
So often, we find our identity and approval in the things we do. We even believe this to a point of completely depleting our energy. However, our true acceptance comes from God. We can find rest in Him. Click To Tweet
Earning Approval
If I'm honest, this idea – this view that who I am is based on what I do – wasn't new. From the time I was young, I believed I needed to earn love and approval…
Teachers praised positive role models.
Parents approved of good grades.
Church groups applaud volunteerism.
I could earn approval and love through hard work and being good.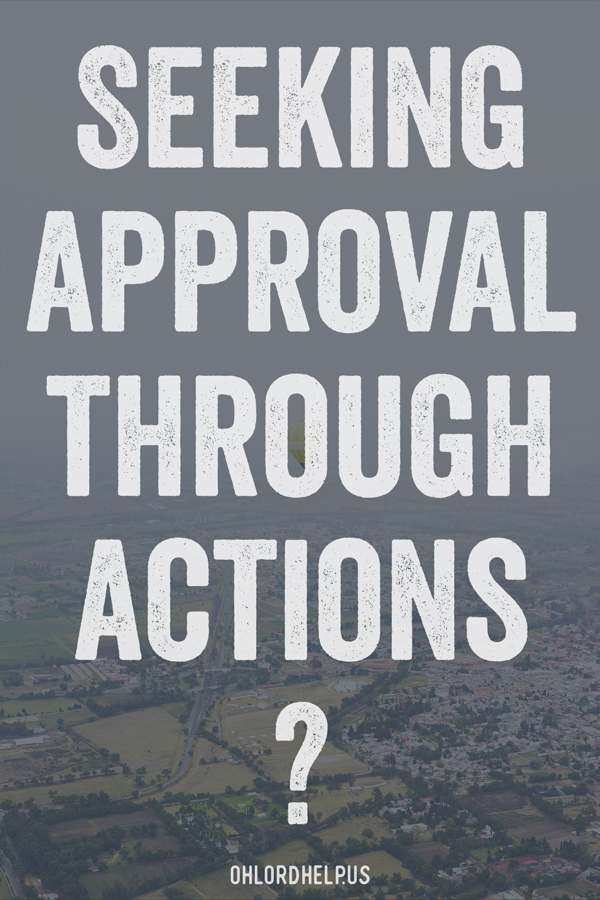 Our "Best" For Approval
Honestly, in most seasons of life, this mentality worked for me. I'm an energetic person. I love being involved. I'm a natural leader who can't help myself from jumping in when a project needs rescuing. Much of my life I've felt fully alive bringing my best to the table.
But not always…
There have been times when I've asked for help, just to find rejection. Times I've struggled in ill-fitting roles and asked for wiggle room, just to find patronization. Times I've vocalized my concerns, just to find condescension.
I'd learned to move on – to be the solution, but never the problem. To push past pain, smooth over rough edges and paste a bright smile on my face, determined never again to feel the pain of being dismissed. Until that pain burst out of the edges and took over.
Crying Out
In that season, I begged God for strength…
He said, "rest". (Matthew 11:28)
I pleaded with Him for healing…
He said, "be still". (Psalm 46:10)
I wrestled with Him. Asking for a way to be meaningful, productive…
He said, "not yet". (Psalm 37:7)
And in my complete helplessness, God drew near.
He pointed out women who had my complete respect, and whose productive years were far behind them. I respected them for their courage and their character, not their accomplishments. He said I could be the same.
He pointed out my insane pace of life that didn't allow me to hear His voice and invited me to new rhythms where I could live out His truth:
Take my yoke upon you and learn from me, for I am gentle and humble in heart, and you will find rest for your souls. For my yoke is easy and my burden is light.

Matthew 11:30, NIV
God clarified my calling – and for a season it was simply REST. Then He added, "LOVE your family". Now, He's adding TESTIFY. He bade me "let go of feeling responsible for everyone else". He'll carry the world on His shoulders – I can let go.
I'd love to tell you I have found complete healing from ever again finding my worth in my accomplishments. Unfortunately, I'm not sure that's true. In fact, I suspect I'll always need reminders of this truth. But I do know, as I walk this journey of healing, I'm finding a newfound freedom and joy in living as His daughter instead of just His servant (2 Corinthians 6:8). His masterpiece instead of just His tool (Ephesians 2:10).
True Identity
So don't worry! You are more valuable to him than many sparrows.

Matthew 10:31, TLB
I'd like to think I'm the only one with faulty vision. I'd love to believe women everywhere are getting this right, and I'm alone in my brokenness. But, the more I look around me, the more I see the lies this world gives us are too easy to believe. So, here's the truth Sisters…
Our home in its perfection and imperfection is not a true reflection of our worth.
Income does not dictate our level of success.
We are not alone (Deuteronomy 31:6).
We are His beloved daughters (1 John 3:1).
Our children are not our net worth.
We are loved (Zephaniah 3:17).
We are valued (Matthew 10:31).
Our ministry is unrelated to our favor with God.
We are invited to rest (Exodus 33:14).
We are created in His image (Genesis 1:27).
Be blessed by these truths.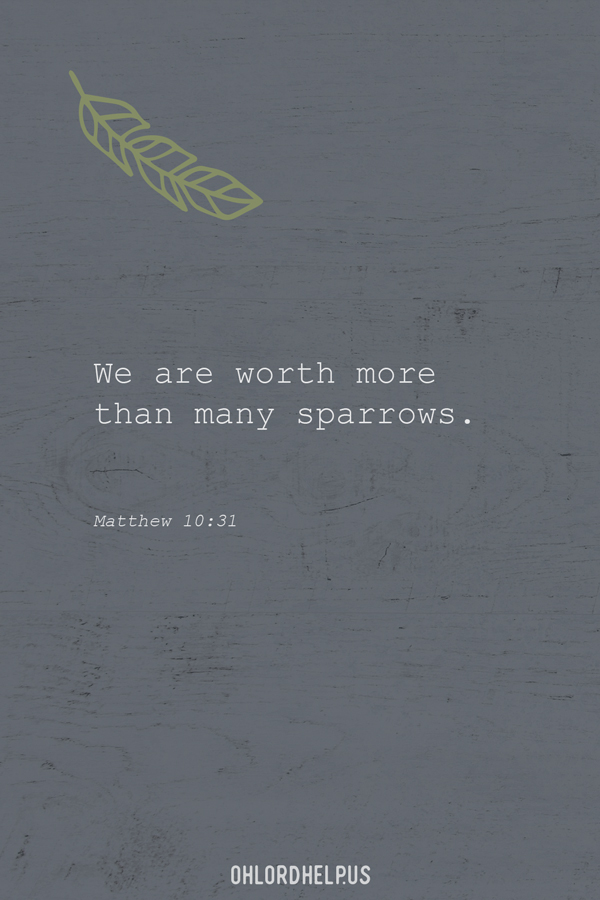 ---
---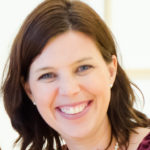 Kirsten Sandland Kroeker is a Jesus-lover in pursuit of the abundant life Christ offers and finding God's rest in the midst of burnout. She loves the Canadian wilderness, Chai tea lattes, board games, and a great novel.