What is your story? I'm sure it is messy because everyone's is. God teaches us through real-life stories. He is there with you through the mess. That is His promise.
---
---
Imagine being nine years old. Your mother has just passed away from AIDS, which was horribly debilitating and you saw her wither away. You and your twelve brothers and sisters are placed with various people (some in foster care, some with other family members, and some with grandma).
You are placed with your grandmother. Going to school is pretty crappy because they want you to read all the time and that is super hard. The teacher keeps fussing at you to watch your language…What the !#*@ does she know???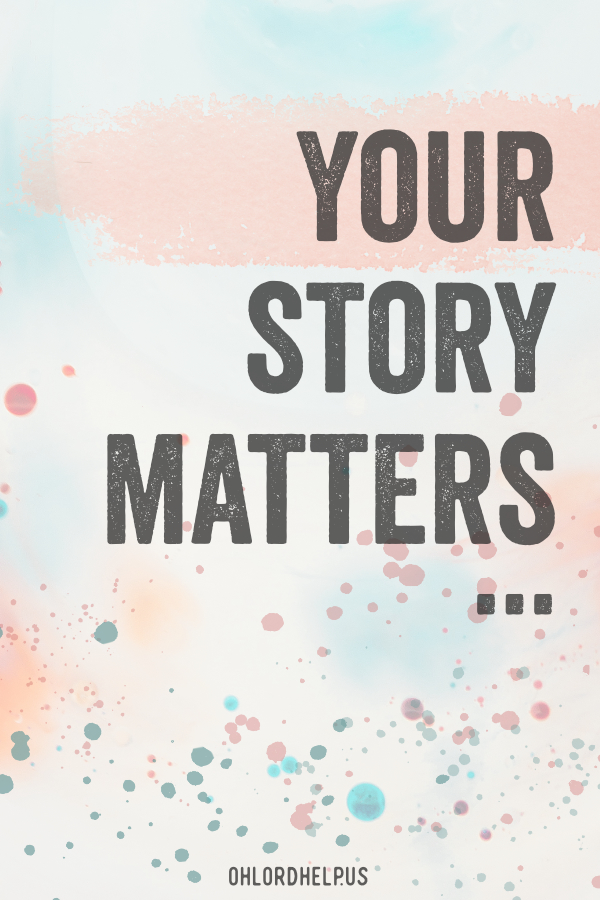 Looking Deeper
This was a student of mine years ago. He taught me a valuable lesson. Everyone comes with a story. I admit the first week he was in my class, I kept hoping someone had made a mistake or that he would move out quickly to a new school.
This boy was a handful in a class that already had some handfuls. I am embarrassed to say I didn't know his story until he had been in my class for a while. Eventually, I called his grandmother to come in for a conference because he was cursing all the time and refused to do any work.
Once she came in and told me that he was missing his mom, but she (grandma) was certainly glad not to have that burden anymore, my heart bloomed open. I recognized him for the first time. A child who was lost and hurting. Of course he didn't care about his work. He was grieving. Of course, he was angry. He had just lost his mother and no one really cared about him.

You judge according to the flesh; I judge no one.

John 8:15, ESV
Seeing Through the Mess
Over the next year and a half, this boy faced so many challenges. He was abandoned, forced to cut drugs, shoplifted to get clean clothes and shoes, went hungry more than not, and was finally put in a foster group home. And through it all I loved him. I told him so, from the moment I understood his story.
He learned to read (enough to pass the EOG). I took him and his classmates to art museums, plays, and science museums. We went to eat at restaurants and learned how to make simple meals with cheap ingredients. And I saw a smile that still makes me feel like a million bucks when I remember it. He still lives in my heart even though I don't know what happened next in his life.
God taught me so much about seeing children, about loving them when it was hard. He taught me about perseverance and seeing past the now but into the whole story. I will forever be grateful for this precious child of God and how much he brought to my life.
How precious is your unfailing love, O God!

Psalm 36:7, NIV
Lifting the Cover
God can use our messes to help others, to teach us, and to illuminate His plan. Let me be clear, He does not create the mess. We do just fine with that on our own. Humans are great at breaking, tearing, and destroying. Our Father is great at making lemonade.
He has made everything beautiful in its time. He has also set eternity in the human heart; yet no one can fathom what God has done from beginning to end.

Ecclesiastes 3:11, NIV
As you read through stories in the Bible, nowhere is there a perfect, idyllic situation. All of it starts or ends in a mess. God uses these messes to give us hope. No one is outside of His reach. Sometimes the messier the better. For instance, David (1 and 2 Samuel), Paul (Acts 9), and Peter (Luke 22:54-62).
God can use our messes to help others, to teach us, and to illuminate His plan.
Click To Tweet
Redemptive Stories
We need to listen more. Hear and see those around us. I promise, God is using their stories to teach us, to grow our faith. At the same time, we need to dig into His word. Read our Bibles, daily. Find the stories that God has left there for us. Use what we learn to build our own redemptive story so we can love others more fully.
Dear God,
Thank you for showing me that everyone has a story. Help me to not judge those whose stories I do not know. I am so grateful that you can make my messes work for Your glory if I will just listen to You and feed on Your word. Father, you have given me so many examples of this throughout the Bible. Thank you for Your guide book that lights my path.
love,
me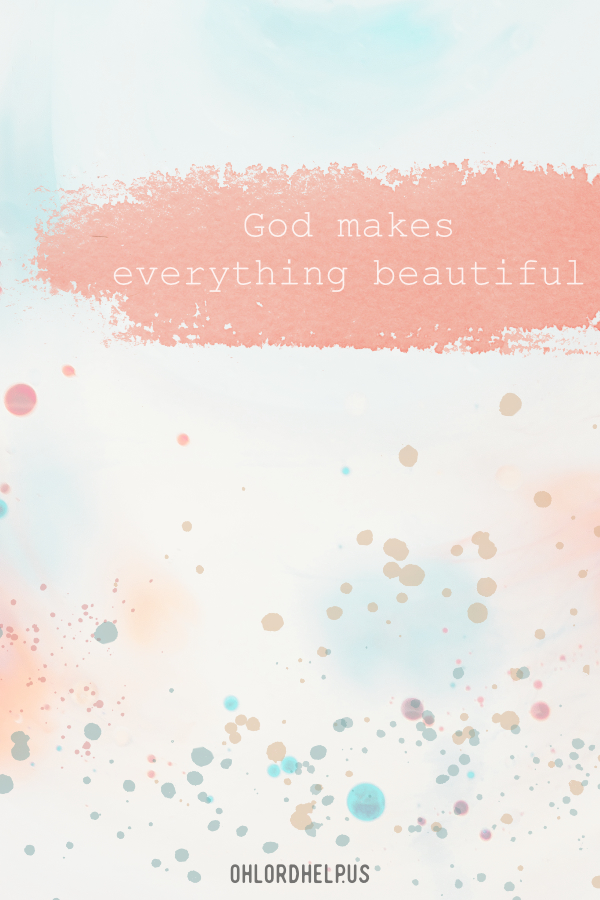 Annie Spratt