Our physical reflection can sometimes be hard to accept. Our true mirror image transforms through the power of salvation in Christ. 
---
---
For now we see only a reflection as in a mirror, but then face to face. Now I know in part, but then I will know fully, as I am fully known.

1 Corinthians 13:12, CSB
I have the occasional day where I look in the mirror with confidence ready to take on the world…or better put…the day ahead of me! BUT, more often than not, I tend to notice all the new things I swear weren't there a few days ago!
For instance, a new wrinkle on my face, more gray hair on my head, and that lovely stretched skin that proves I've carried three children. Most of the time, my reflection leaves me feeling insecure and anxious, instead of recognizing I am fearfully and wonderfully made.
Before I accepted Jesus into my life, seeing my reflection in the mirror was like entering a bathroom while someone is taking a hot shower. The mirror was too foggy for me to see anything…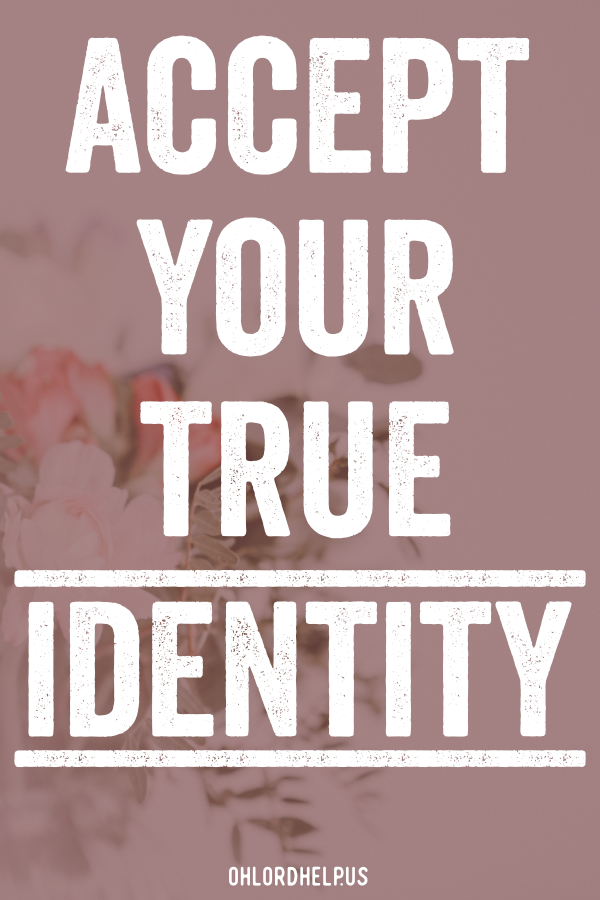 In the Fog
If we were truly honest with ourselves, we would all have to admit there are times the mirror is hurtful and just plain mean. We usually see with our flesh before we see with our souls. Our first thoughts rarely consider the image of Christ. This makes the reflection staring back, hard to look at.
Approaching salvation can be difficult for most of us simply because we come face to face with our brokenness. What once seemed hidden in darkness, is now brought into the light. We all have different struggles with the mirror. Especially when we only see our physical reflection and not our salvation's. Shame, sin, insecurities, discontentment, unsatisfied, fear. Even lust, pride, selfishness, and vanity… sin we freely chose while standing in the fog.
Honesty
Can I be honest with you, Sister? I struggle constantly with my own reflection. On one end, I struggle with my insecurities…
I'm ugly without make-up and without my hair done. I am not attractive at all. I wouldn't be caught dead going out looking the way I do right now. If people saw the real me, they wouldn't recognize me.
Then on the other end of the spectrum, I struggle with my pride which sounds like…
I'm looking good right now! This outfit will definitely turn some heads! My husband will be proud to take me out looking like this tonight.
I cringe typing these things, but it's important to confess our sins. I am an insecure, prideful woman when I'm living in my flesh. Not a great combination. I have had to really wrestle with my identity. When I go through foggy days, my identity will present itself in the mirror as one of those; insecure or prideful.
The Fan Turns On
When I asked Jesus into my life, the fan in the bathroom suddenly turned on. The fog lifted from the mirror. I was finally able to see my reflection the way God intended me to see it…
A Beloved Daughter of a King, worth more than diamonds and rubies, precious and valuable. A Princess pursued daily by her Prince of Peace. I am fearfully and wonderfully made. I am loved so much that my Hero and Savior died for me. I am Priceless. And you know what? This is the same for you!
I praise you, for I am fearfully and wonderfully made. Wonderful are your works; my soul knows it very well.

Psalm 139:14, ESV
As I learned more about the Lord, my reflection started changing. I was transforming through the power of the Holy Spirit dwelling within my soul.
And we all, with unveiled face, beholding the glory of the Lord, are being transformed into the same image from one degree of glory to another. For this comes from the Lord who is the Spirit.

2 Corinthians 3:18, ESV
The Mirror is Lifted
I learned to accept that my reflection wouldn't be perfect while I live on Earth. That's the whole purpose of the mirror! To remind us that, just like Jesus turned the fan on to lift the fog, He will one day lift the mirror for us as well…
One day, we will stand face to face with our perfect reflection, Jesus Christ. On that day we will understand that we are fully known children of the All-Powerful and Mighty God. Our faces will radiate with joy for pursuing the One our hearts desired most.
Those who look to him are radiant with joy; their faces will never be ashamed.

Psalm 34:5, CSB
We will stand face to face with our perfect reflection, Jesus Christ. On that day we will understand that we are fully known children of a Mighty God. Our faces will radiate with joy for pursuing the One our hearts desire most. Click To Tweet
Light's Reflection
If you find yourself wrestling with the reflection in the mirror, then please know you're not alone. We all wrestle with it. But, be encouraged, Sisters! Christ sees us only as the transformed creation we are. To Christ, there is no difference between our earthly self and the person He will see standing before Him. This time on Earth is meant to polish, sharpen and reflect His light, so it shines brightly for those around us to see. When people look at us, they should see the light of Jesus.
Christ knows our flesh and sin just as much as He knows our salvation and newness. But guess what is awesome? He willingly died for us knowing our flesh! He saw us at our WORST and loved us even still! He died for us, not because we were beautiful, but because we were broken. Our brokenness is only made beautiful through His death on the cross. When we see our flesh staring back at us in the mirror, Jesus stands by smiling, Good Morning Beautiful.
Today, Dear Reader, let's go together and confront our mirror image with confidence! For we KNOW our reflection will TRANSFORM from broken to beautiful because of Christ.
Reflect In Prayer
Oh Lord Help Me to reflect your light in this dark world. Transform my reflection in the mirror to look more like you and less like me. Thank you for your never-changing, perfect image, God. Forgive me when I make this life about my kingdom instead of Yours. When the mirror starts to get foggy Lord, remind me to turn on the fan. I pray this today in my Savior, Jesus' name. Amen.