God sent His Son to warm our hearts. His warmth is all you need to have eternal life. This gift was given to all of us. Let God's fire warm your life.
---
---
I love a good fire on a crisp cool night. The light of the fire dancing as waves of heat move over cool skin feels elemental and natural. The smell of smokey wood burning brings a flood of childhood memories washing over me.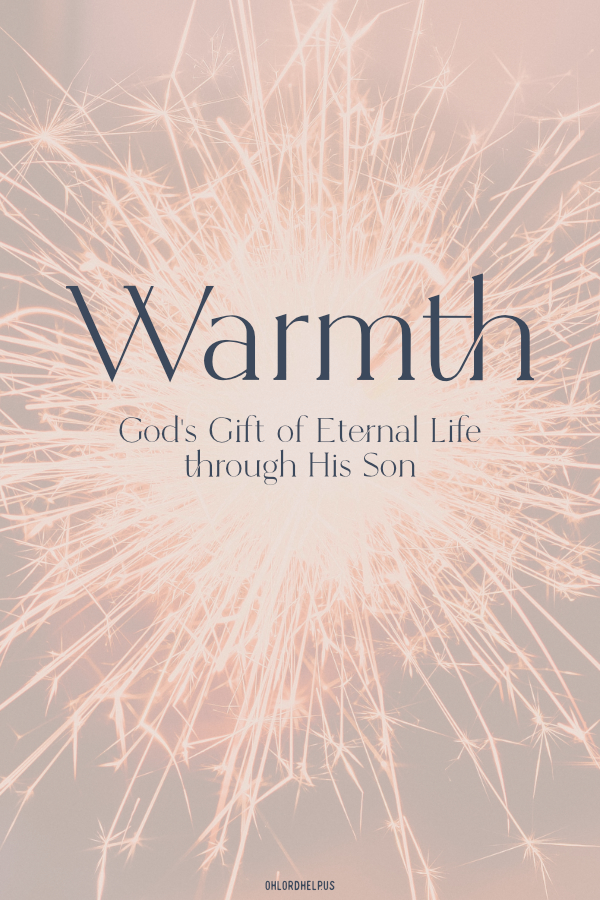 Memories
My grandparents loved to go camping. We spent lots of time living out of their little camper. When I was in Girl Scouts some of my fondest memories are of the Jamboree where we would tent camp near the lake in Louisburg, NC. Now we spend time by the fire pit listening to nature, eating s'mores, talking and just being.
So, a few weeks ago while sitting by the fire, we were listening to "old school" songs. I pulled out an old Colin Raye song "What if Jesus Came Back Like That." I remember the first time I heard this song. Lying in my dorm room listening to the CD I had gotten for a cent from BMG. Colin Raye had won Entertainer of the Year and I had recently gotten into country music. I listened to this song over and over again, intent on hearing and learning all the words. Tears streamed down my face because this song spoke to my soul.
Seeing God's Fire
This song tore me apart. What if Jesus came back as anything other than the King? What if the homeless person on Franklin Street was how He came back? Or if he came from a drug-infested hovel? Didn't he come so humbly before? Why would he come back differently?
He came to town on a cold dark night
A single star was his only light
The baby born that silent night
A manger for his bed

What if Jesus comes back like that
Where will he find out hearts are at
Will he let us in or turn his back
Feeling the Warmth of God's Love
As we race toward Christmas, I think we need to stop and consider the story. A young pregnant girl engaged to a man who wasn't the father of her child. Talk about being out in the cold…
They were on a journey across rough roads to be counted for a government who held them in contempt. They finally made it to the little town of Bethlehem but found nowhere to stay. A stable full of animals was the best they could find. And it was in this situation that Jesus was born.
Mary wasn't in a nice soft bed, attended to by nurses and doctors who were seeing to her every comfort. Smelly, dirty, cold conditions surrounded the newborn. God, our Father, allowed His only Son to be born into such humble conditions. But, His love for us through His Son kept everyone warm.
Spreading the Warmth of God's Love
And the King will answer and say to them, 'Assuredly, I say to you, in as much as you did it to one of the least of these My brethren, you did it to Me.'

Matthew 25:40, NKJV
God has given us clear instructions. He is in each of us and that is why we should love our neighbors as ourselves. Those who are in crisis need our help, not our condemnation. We need to pray for them and with them. Give joyfully of our resources to help others. And take it back to the old-school question: "What Would Jesus Do?"
Jesus came to bring fire to our spirit. To be a light in the world. He came to warm us from the coldness of separation from God. We need to take Him into our lives and love Him wholeheartedly.
It rises at one end of the heavens and runs its circuit to the other; nothing is deprived of its warmth. The law of the LORD is perfect, reviving the soul; the testimony of the LORD is trustworthy, making wise the simple…

Psalm 19:6-7, NIV
Dear God,
I am in awe of your love. Help me to pay attention to Your warmth. Let me share it with others. You were humble enough to have your Son born in a lowly stable. Let me see you in others and remember to love others as you would.
love,
me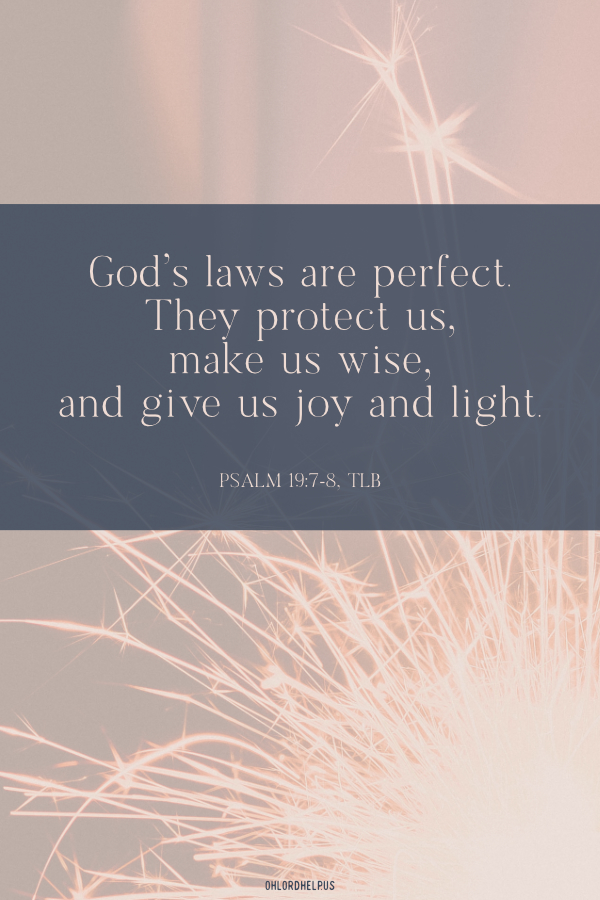 Karina Carvalho