The wisdom of our elders can help us shape our lives in positive ways. Can we resist the urge to pave our own paths and let others disciple us?
---
---
We are in a tough stage in our household. Our six-year-old is learning at lightning speed. We have so much to teach him, but at the same time, his spirit of independence and self-reliance is growing at an alarming rate.
Sometimes, in sharing the wisdom we have from experience, we are met with ultimate resistance. He wants to do it his way. We are most probably wrong because he trusts that what he wants to be true, is true. We, as his elders, want to teach, mold, disciple. He grasps at every feeble toehold of independence he can find. He wants to already know, be fully shaped, and need no discipling.
Sometimes, we allow him to fail. Other times, we beg him to trust our years of experience so that he doesn't have to fail. It is always hard to discern which will be better for him, but we know that at the end of the day, there are some things he really needs to trust us about.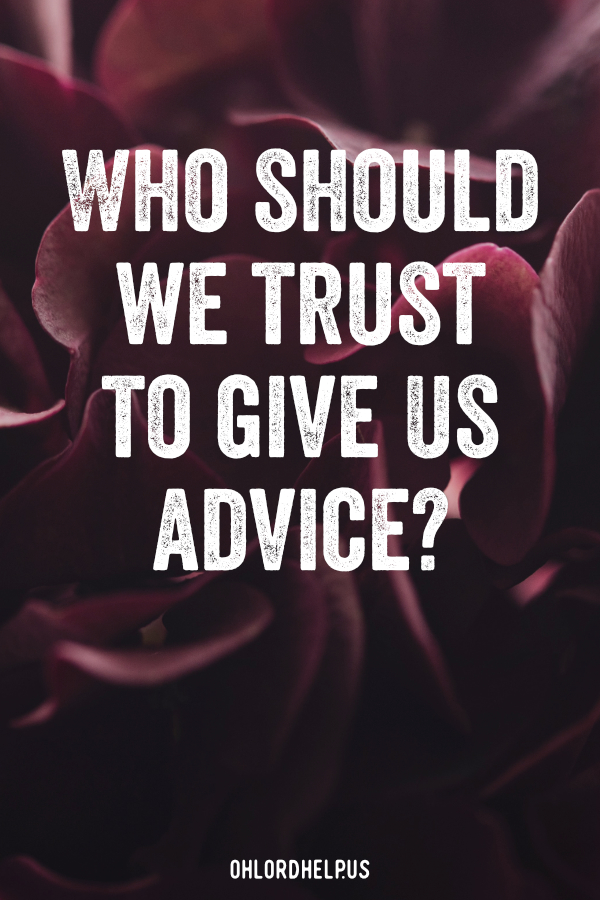 Seeking Elders
We can often be just as resistant in our lives. I cannot tell you how many times, and from how many people, I have heard basic principles about handling my money. Despite having the wisdom of people who have more life experience and more success managing their money pour over me, I resisted; doing what I wanted and crossing my fingers in the hopes that everything would turn out just peachy.
Yet, when the time came that both my husband and I lost our jobs, we were not prepared to be able to survive even a full month on our salary. We had frittered away money on wants we spoke about as needs.
Likewise, you who are younger, be subject to the elders. Clothe yourselves, all of you, with humility toward one another, for 'God opposes the proud but gives grace to the humble.'

1 Peter 5:5, ESV
The faith that my indwelling wisdom was enough to guide me in this area was full of pride. There is no humility in straying from a tried and true path just because we don't like the flora surrounding it. We must seek out those who can feed wisdom in our lives. Though we can and will learn from our own risk-taking and failures, there is value in seeking out people to disciple us spiritually and practically.
The Wisdom of Age
So, how do we decide whose wisdom we should follow? Who would be our elders? Obviously, people who are older than us can have wisdom to impart from going through similar stages of life before we did. Their ability to see things from the other side of the finish line should not be dismissed. Why learn from your own mistake when you can learn from someone else's? Or from their successes?
My father was a smart man, but he struggled to get through college. He took more than the typical four years to graduate. In those years, and in the ones that followed as he pursued his Master's degree, he learned how he should have studied. He imparted this wisdom to me and my sister many, many, many, many times through our school years.
My sister, much more academically motivated than I, utilized his wisdom far more often than I did. She now has a Ph.D. I did well in college, but did as little as I could to achieve, and achieved far less than I could have. My dad's wisdom, borne of his own foibles, would have helped me a great deal if I had just applied it instead of taking my easy way out.
The Wisdom of Experience
Sometimes, we go through different experiences at different stages in our lives. Many people raise their own siblings. People marry, have kids, get promotions at different ages. As a couple who married at a later point in our lives than most of our friends, we learn from people who are younger than us in age, but still our elders when it comes to experience. It is important to not just use age as a measuring stick for wisdom. Respect the story as much as the longevity.
Maturity can also be a distinguishing factor in who we rely on for guidance. This can be difficult to assess because it requires self-evaluation that we might not like. It is important, though. We need to recognize if someone is mature enough to choose logic over emotion when we react purely based on our feelings on a regular basis. We need to see balance in others where there is imbalance in ourselves.
Elders in Spiritual Maturity
Additionally, we all come to Christ at different ages and stages. This is a critical area of our lives to be aware of our own maturity, especially in comparison to others. We need to be discipled and we need to disciple others. This cannot happen if the perception of our own spiritual path is skewed. We can't let pride, or shame, distort the truth.
For by the grace given to me I say to everyone among you not to think of himself more highly than he ought to think, but to think with sober judgment, each according to the measure of faith that God has assigned.

Romans 12:3, ESV
While I truly believe we must each learn who God is through our own careful study of His Word, it is important to have good judgment about our own weaknesses. We need to listen if someone warns us that our ideas or actions do not accurately reflect the intent of the Word. The only way we can do this is to trust the wisdom of our elders and go back to the Word to reassess our understanding and application.
Favor Listening
In the end, we all want to be heard. It is a common turn of phrase to say that one finally felt heard. We have this need to express our thoughts, opinions, beliefs. Sometimes it is rooted in a desire to be affirmed. Other times we need to feel righteous. But God tells us repeatedly that listening is of far more value than speaking in most cases.
A fool takes no pleasure in understanding, but only in expressing his opinion.

Proverbs 18:2, ESV
So, let's not be foolish. Let's find wisdom in others. Let's push aside pride and be willing to learn from our elders. If you do not have at least one person who can qualify as an elder in your life, go seek one today. If you do, really analyze if you are listening to them to learn from their experiences and their relationship with the Lord. Only when we see this discipleship relationship in full action, can we seek opportunities to disciple others, positioning ourselves as elders in their lives.
God tells us repeatedly that listening is of far more value than speaking in most cases. So, let's not be foolish. Let's find wisdom in others. Let's push aside pride and be willing to learn from our elders.
Click To Tweet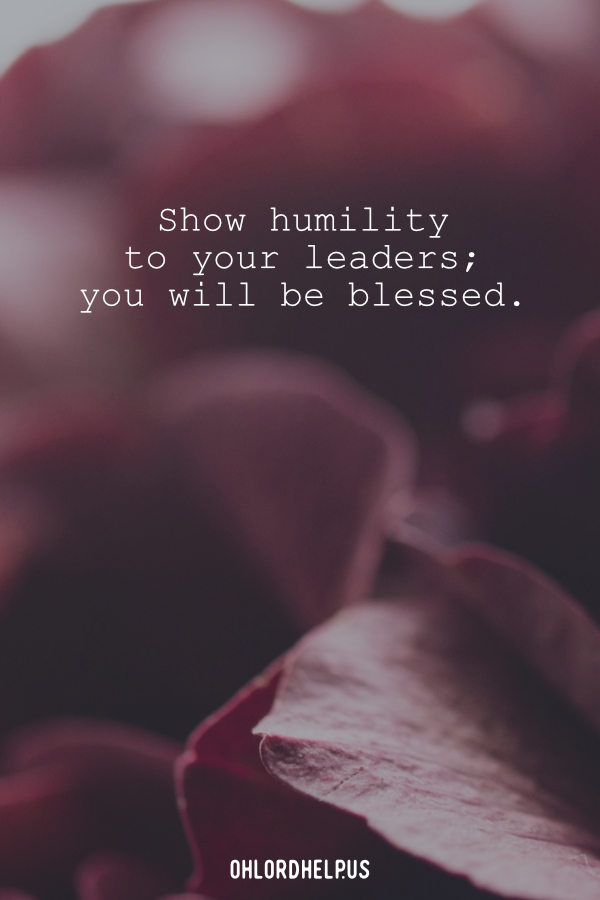 Joanna Kosinska