When we release our worry and control to the Lord and cling to His promises, we can experience genuine freedom in our lives.
---
---
A few mornings ago, I awoke at dawn to the familiar sound of birds chirping outside my bedroom window. A refreshing stretch of beautiful spring weather has called for sleeping with the windows open. And each morning, I'm treated to a choir of birdsongs. There are the high pitched, staccato offerings of the finch. The cardinal's piercing siren-like call. Soft, plaintive cooing from the mourning dove. The warbler's high lonesome vibrato. And all this is punctuated by loud, boisterous squawking solos from the blue jays, blackbirds, and hawks!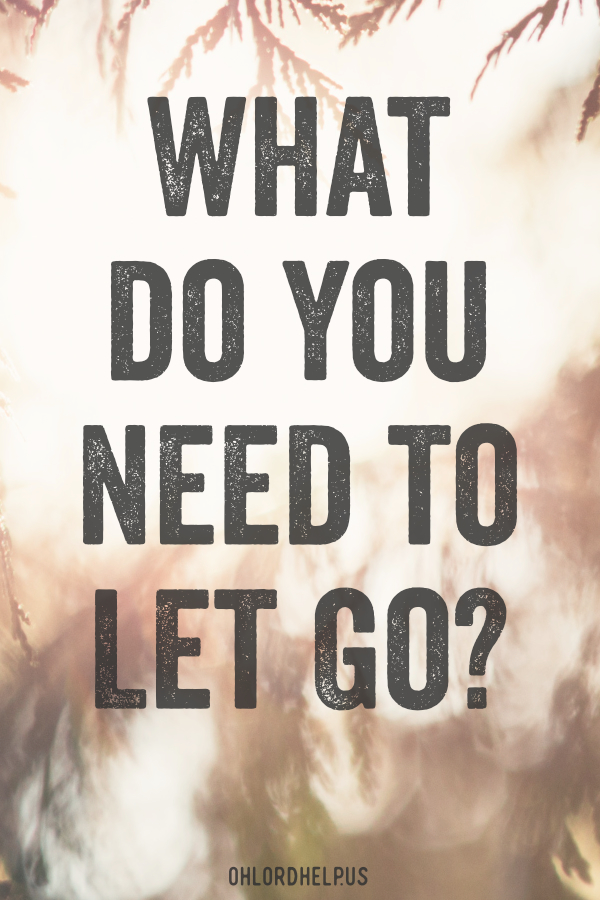 The Woods
Over the nearly four years we've lived in this home, I've grown accustomed to this morning avian greeting. You see, although our neighborhood sits in the heart of town, we've been blessed to live right beside nearly 15 acres of undeveloped woods. Our family has taken daily walks with our dog in those woods. The woods have provided a natural buffer against impinging traffic noise and light pollution. And the woods have enveloped our property, creating a peaceful oasis for gathering around the fire pit with family and friends.
But within the past year, a real estate developer–that builds high-end apartment complexes–purchased the land. And soon, this wooded sanctuary will be leveled to the ground. Given all the development in this area, my husband and I used to joke that the name of our town, Wake Forest, should be changed to Wake "Used to Be" Forest. But now that the woods right next to us are on the chopping block, this moniker is no laughing matter!
The Developers
So, what has been a quiet, sleepy dead-end road in front of our house will soon become a thoroughfare. The place where our kids and their friends from the neighborhood have learned to ride their bikes and play will no longer be safe for children. And to add insult to injury, a row of large garbage receptacles for the entire apartment complex will sit a mere 20 yards from our bedroom window! So goodbye to my morning chorus of birds, and hello to the daily dumping of stinky trash and clanking recyclables!
A while back, the developers held a public hearing where they presented their site plan to the city planning department. They explained how they will maximize the property's potential by removing all the trees, grading the land, and constructing apartment buildings with sprawling parking lots on every side. It's like I'm seeing firsthand what Joni Mitchell's Big Yellow Taxi lyrics lamented: "Don't it always seem to go that you don't know what you've got 'til it's gone? They paved paradise and put up a parking lot! Ooo bop bop bop bop!"
Release
My initial reaction was to "bop" those developers over the head, mount a neighborhood insurrection, and send them packing! But, I've come to the realization that this is not the battle I need to fight. In fact, the whole situation has caused me to examine my own internal battle–of learning how to release those things over which I have no control.
Needless to say, I've had some difficulty wrapping my head and heart around this impending change. Because I'm having trouble letting go. Letting go of the wonderful memories that we've formed in this house. Of this peaceful place that we've been blessed to call home. Releasing fear and worry about what the future will hold for our family's living situation.
But isn't our walk of faith so often about letting go? In this case, I need to release something that's ultimately pretty minor in the grand scheme of things. But in the past, I've tried to cling to things that the Lord, in His grace and mercy, was trying to take out of my hands. Things like childhood traumas, unhealthy relationships, a career that was not life-giving, a drug addiction, and a home that was too small and breaking down around me.
Casting Our Cares
Although all of those things were destructive, I was holding tightly to them because they felt so familiar to me. In many ways, I had solidified my whole identity with them. So the thought of allowing the Lord to remove them from my life felt extremely unsettling and downright frightening. But the thing was, none of them was serving me. And some of them were actually pulling me further away from the Lord.
So, in His grace and mercy, He allowed my life to crumble to the point where I eventually cried out to Him for help. I finally let go. And when I relinquished control over my life, I experienced the freedom that comes when we cast our cares on Him.
Cast thy burden upon the LORD, and he shall sustain thee: he shall never suffer the righteous to be moved.

Psalms 55:22
A Continual Process
And this is a continual process, isn't it? So often, when the Lord has helped us through one challenge, there's another difficult situation awaiting on the horizon. But when we let go and allow God to carry us through, He proves Himself faithful. Beloved, if we'll cling to Him, we'll see that He is good, that we can trust Him, and that He is leading and guiding us perfectly. And no matter the trial, He will be with us, shepherding us through. Because our Abba is not in the business of harming His children, but of loving and helping us.
For I know the plans I have for you, says the Lord. Plans not to harm you but to give you a hope and a future.

Jeremiah 29:11
When we allow God to carry us through, He proves Himself faithful. If we'll cling to Him, we'll see that He is good, we can trust Him, and He is leading us perfectly.
Click To Tweet
Clinging to Him
So, in the case of the development going up right next to my home, I am letting go. No longer sulking over the loss of my family's carefree lifestyle in this home, I'm thanking the Lord for the good times that we've shared here. I'm releasing my worry about where we'll end up next and whether we'll have a soft landing. And I'm holding fast to His promises to take care of me and my family. I'm clinging to Him who says He will never leave nor forsake me.
And the LORD, he is that doth go before thee; he will be with thee, he will not fail thee, neither forsake thee: fear not, neither be dismayed.

Deuteronomy 31:8
Are there things in your life that the Lord is inviting you to release? Are you clinging tightly to Him?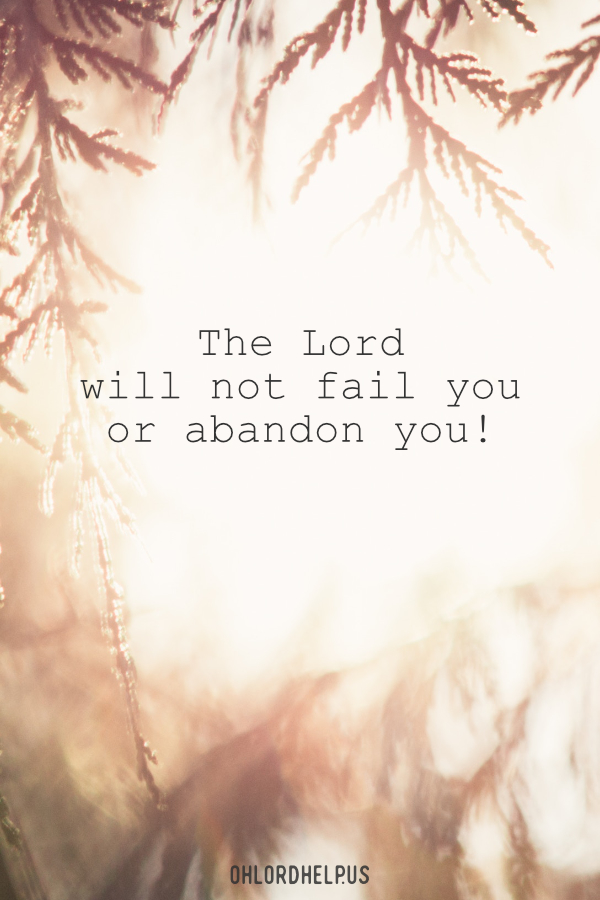 All scripture verses are from The King James Version of The Holy Bible.
Nick West