Grief is crippling. Often times our physical bodies heal faster than our spirits. In these times we must learn to praise God through the pain.
---
---
Have mercy on me, LORD, for I am faint; LORD, heal me, for my bones are in agony.
My soul is in anguish. How long, LORD, how long?
Turn, LORD, and deliver me; save me because of your unfailing love.
No one remembers you when he is dead. Who praises you from the grave ?
I am worn out from groaning; all night long I flood my bed with weeping and drench my couch with tears.
My eyes grow weak with sorrow; they fail because of all my foes.
Away from me, all you who do evil, for the LORD has heard my weeping.
The LORD has heard my cry for mercy; the LORD accepts my prayer.

Psalm 6:2-9, NIV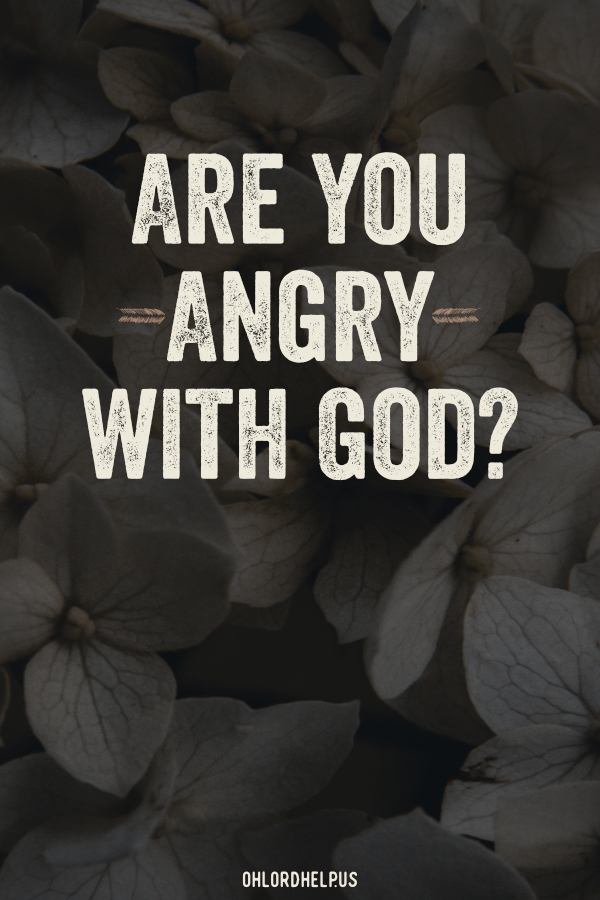 Spiritual and Physical Anguish
The moment after the ultrasound that showed that our supposed "miracle baby" was meant for Heaven rather than earth, my body ached with devastating grief. Sorrow is insidious, seeping in and replicating like a virus or cancer. It hits fast and hard — starting at the chest, knocking the wind out of you, and quickly traveling to every muscle, joint, bone, and nerve.  
The bodily pain mended more quickly than my broken spirit, and that pain comes back now and then: when a friend has a baby, when I see the baby pictures of other people's children, when I have none of mine, when I think of how my due date is fast approaching every November. It has been in those moments–those breathless, agonizing moments, where my faith has been tested. Would this be the time that I fell to my knees to pray for healing? Or would I shake my fist to rail at my Heavenly Father for His cruelty, His neglect, His silence?
Directing Our Anger
I'd like to tell you that I always ended up on my knees, but I have raised my fist towards God in anger more times than I would like to admit. Luckily for me, God has always been capable of taking the brunt of my anger. Fortunately for me, He has already forgiven my rage and impertinence. Thankfully, He has always guided me back to dedicated prayer and relationship with Him.
I know God has delivered me. He has saved me because of His undying, steadfast love. He always hears my weeping, my cries for mercy. God patiently listens to my pleas and accepts my prayers. His silence isn't a sign of neglect. This silence has a purpose which He will reveal to me in His time.
Pain of Grief
I think it is important to remember this Psalm, even in the darkest depths of grief. The Psalmist cries out to God just as any one of us does on any given day. He feels the bodily pain of his grief and the weariness from enduring so much sadness. He wonders how long God will allow him to withstand his anguish.
My soul is in deep anguish. How long, LORD, how long?

Psalm 6:3, NIV
This is a familiar refrain. But the Psalmist remembers that no matter how his body aches, how much his soul anguishes, he is blessed with God's unfailing love.
These Feelings are Natural
I think we, especially as women, find shame in lifting our frustration and rage up and directing it at God. We know that we are supposed to find solace in Him, to trust in His plans, His timing, His goodness. But the world presents us with such indefinable suffering that there is no tangible "who" to place our blame upon. God, then, becomes the logical culpability bearer.
This is natural. It's normal. You are no different than I am in this transgression. Plus, God has proven time and time again to be long-suffering with our misplaced anger and doubt in Him. He hasn't broken off relationship with us in the past, so why would He in our present or future?
This is the comfort we can seek, this unity in our weakness and assurance that our Father will love us through it all. Sit in that for a moment. But don't stay comfortable too long, because comfortable people do not change. God tells us time and time again in Scripture, we are to be transformed by our relationship with Him. So, now that we have cast away the shame we feel in misplacing our anger in Him…
Seeking a Different Way
We have to seek a different path. Every time I misplace my anger at my circumstances and place it firmly on His shoulders, I go back to the question my small group leader always asks: "What do I know to be true?"
I know God is good beyond my capability to comprehend. I am assured that He loves me with an unfathomable love. I know that His Word bears evidence of His goodness through generation, upon generation who came before me. I know that His way is always best and that I never regret His way once the conclusion has played out in my life. I am certain that what I do not understand today, I will understand when I am in Heaven.
This knowledge should transform how I react. It should impact how I respond to my suffering. I should look to Job and Joseph and see how they embraced God in the midst of their troubles.
Job praised God. His wife wanted him to curse God and die. I know that feeling. I cannot judge her for having that resentment without living at the height of my own hypocrisy. But I can aspire to be more like Job.
Joseph had been so maligned by his brothers that no one could blame him had he cast his brothers out of Egypt without food. He, however, saw the good God did in the midst of his travails and was able to show genuine forgiveness to his bullies and assailants.
Praising through Pain
It seems counterintuitive. We know bad things happen despite our faith and God's goodness, but in the midst of our suffering, it does not seem like God deserves our praise. That is exactly when we need to get out of our broken hearts into our heads.
What do we know to be true?
He is always worthy.
He is always good.
We must praise Him always.
In the end, we will endure our burdens much more easily when our eyes are set on Him in adoration. The trust we have in what we know to be true about our Father is a buffer that shields us from the harshest parts of our suffering. It won't remove the stress and pain altogether, but it will shield us from the worst of it and allow us to see how God works in spite of the pain, because of it, and alongside it.
Not only that, but we rejoice in our sufferings, knowing that suffering produces endurance, and endurance produces character, and character produces hope, and hope does not put us to shame, because God's love has been poured into our hearts through the Holy Spirit who has been given to us.

Romans 5:3-5, ESV
We endure our burdens when our eyes are set on God in adoration. The trust we have in what we know to be true about our Father is a buffer shielding us from the harshest parts of our suffering.
Click To Tweet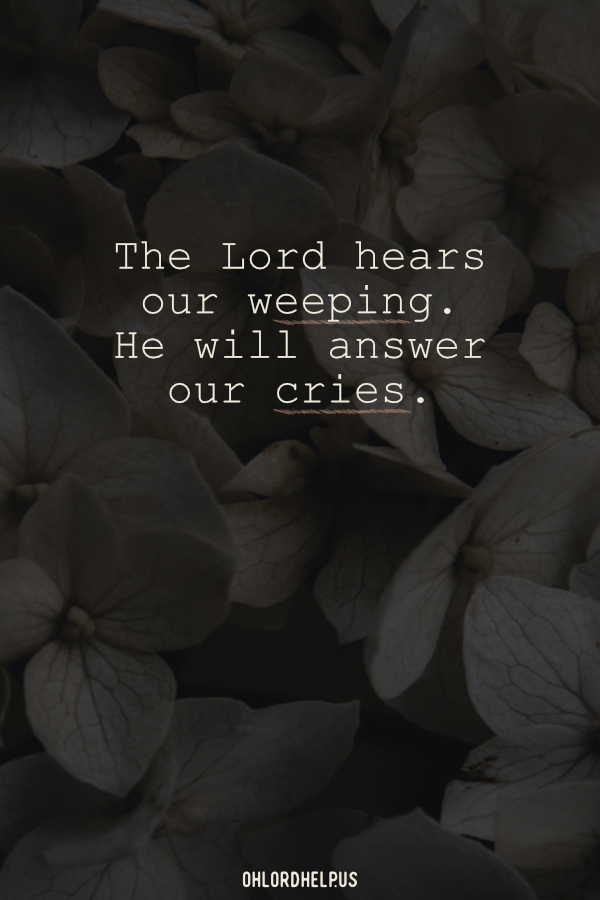 Kirill Pershin