We have been given the best treasure for finding and knowing God. The only true way to truly know Him is by diving deeper into the Bible.
---
---
Now the earth was formless and empty, darkness covered the surface of the watery depths, and the Spirit of God was hovering over the surface of the waters.

Genesis 1:2, CSB
What Treasures Lie Below The Surface?
Have you ever noticed the deeper you dive into scripture, the more you seem to find? Hidden treasures lie deep below the surface of the Word. We are not meant to tread on its surface because it will only give us a small glimpse of who God is and what He has for us.
When we tread on the surface of the Word, we also find ourselves face to face with the darkness that covers it. This darkness is where we find ourselves lost, tempted, and treading in the territory of the enemy.
Instead of living our lives on the surface, we should dive down deep to see what hidden treasures we will find in the waters below. Doing this, we will gain a deeper realization of who our Creator is, a deeper relationship with His Son, and a deeper reason for diving further into the scriptures.
Dive deep with me today, Dear Reader, as we explore together these hidden treasures.
My son, if you accept my words and store up my commands within you, listening closely to wisdom and directing your heart to understanding; furthermore, if you call out to insight and lift your voice to understanding, if you seek it like silver and search for it like hidden treasure, then you will understand the fear of the Lord and discover the knowledge of God.

Proverbs 2:2-5, CSB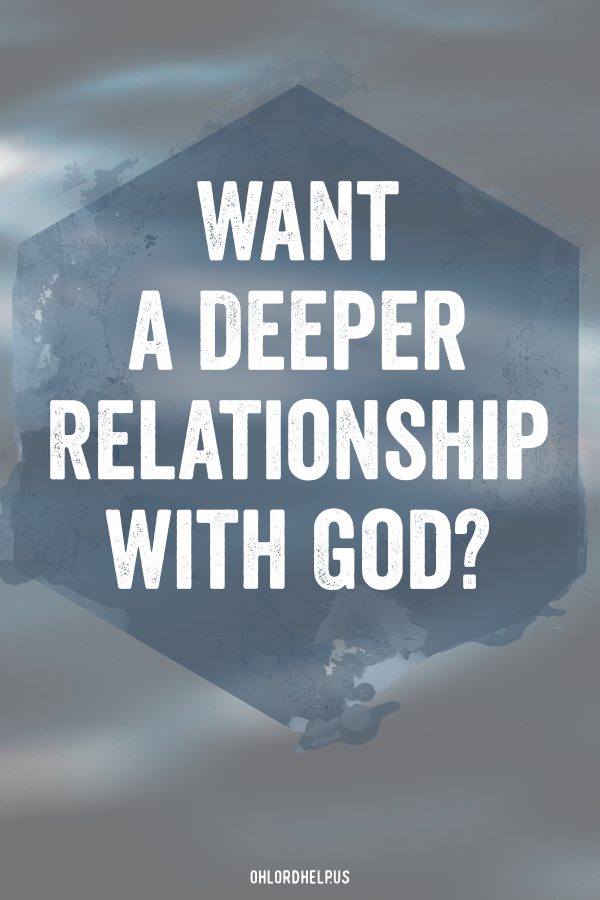 Deeper Realization of Who God Is
God wants us to know who He is. He created us in His image. If we desire to know how we are supposed to live or be, then we would be wise to know who God is first.
Knowing the attributes of God will help us better understand ourselves. Before I knew Jesus as my Savior, I read the Bible. I knew how to read each and every word. Yet, I had no clue what it was saying. I was only reading on the surface.
It wasn't until I was saved that the Word of God became easier to understand. Even then, I remained on the surface when I read. I would read a random place in the Bible, mostly the New Testament, and then try to apply what I read to my life.
The scriptures helped me, but they didn't give me fully what God had originally designed. He wanted me to dive deeper. He wanted me to come to a deep realization of Him. I couldn't do that by reading the Bible the way I was; which was for mostly selfish reasons.
God's word is full of encouragement and good stuff, but it's much more than a 'pick you up when you feel down' book. When we dive deep in the scriptures and ask ourselves, how does this scripture characterize God? first, then we understand the direction clearly on how to apply His Word in our lives.
I pray that the God of our Lord Jesus Christ, the glorious Father, would give you the Spirit of wisdom and revelation in the knowledge of Him.

Ephesians 1:17, CSB
Deeper Relationship With His Son
Understanding who God is will inevitably lead to a closer and deeper relationship with His son, Jesus Christ. If we only allow ourselves 5 minutes a day in our Bibles, how deep can we expect our relationship with Christ truly to be?
I'm not saying that we should all spend our days with our noses shoved in our Bibles doing nothing else. Although, if given this option, I'd happily welcome it. All I am saying is the amount of time we invest in the relationship, is what we will naturally expect to get out of it.
When I find myself reading my Bible with intention, I tend to be led to discover sweet treasures of God and His relationship with His son, Jesus. This prompts me to feel a love so high and so deep between the two of them that it moves me to tears. I need to be truly invested in what I'm reading in order to get that kind of emotion and reaction.
For example, my younger sister LOVES to read! I've always admired this about her. She will sit and read an entire book as big as Harry Potter in one sitting if allowed the time. She always tries to explain the story to me when she is done reading, but I never seem to have the same reaction she had.
This is because she was invested in the story and the characters of that story, while I was not. She got to know their character well; So when those characters experienced something very tragic or very exciting, she experienced it too. Her ability to understand them as the role they were created to be in that story, is what drove her into an intimate and deep connection with them.
This is the same way God designed us to read His Word. When we allow ourselves to understand the main characters of the story, which is not us, then we will reap a more meaningful relationship with them. You can not know the Father without knowing His son. And you can not know His son without knowing the Father. When we know the main characters, we then deeply come to know ourselves.
They saw the Lord's works, his wondrous works in the deep.

Psalms 107:24, CSB
Deeper Reason For The Dive
Upon looking at the scripture in Genesis 1:2, I found a startling discovery. The scripture says that darkness covered the surface of the watery depths. When you think of darkness, what comes to mind?
For me, these words are triggered: isolation, depression, lost, blind, fear, cold, temptation, and evil. We all have been there. We all know it well. It isn't a place we enjoy living in. God understood this fact which is why, if you dive into His word, you'll find His sweet warning from the very foundations of the earth.
The fact that God reveals to us from the beginning that darkness covers THE SURFACE of the waters, is not accidental. He intentionally put that there for our own benefit and knowledge as a warning not to tread there. Knowing this will help us stay away from the surface and dive down deep for all things good. There is a reason for God's placement of scriptures. He wants us to unlock these mysteries and find as many hidden treasures as we can.
Today, Beloved, I urge you to do this very thing. Read your Bible to know who God is. Read your Bible to grow in a deeper relationship with His son, Jesus Christ. And understand, Sister, there is a deep reason for EVERY. SINGLE. WORD!
The words of a person's mouth are deep waters,
a flowing river, a fountain of wisdom.

Proverbs 18:4, CSB
Read your Bible to know who God is and grow your relationship with His son, Jesus Christ. Understand, Sister, there is a deep reason for EVERY. SINGLE. WORD!
Click To Tweet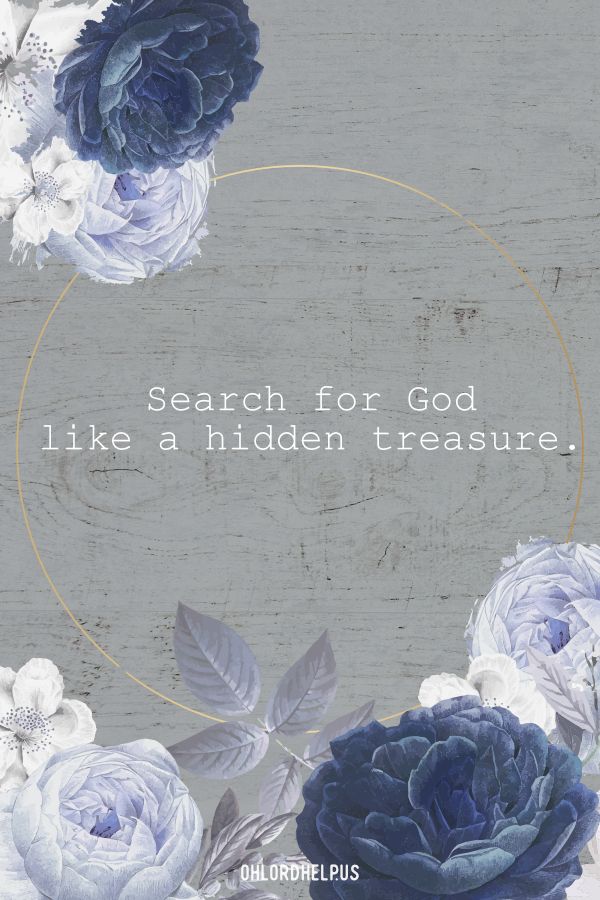 Jason Leung