True repentance happens in turning away from our sins and turning back to the Lord. Once we are in right standing with Him, we can face any battle.
---
---
I had had enough. I was at the end of my rope, and I was angry. A root of bitterness was taking ahold of my heart, and I was blaming anyone and everyone–my kids, my husband, even God–for my situation.
There were too many bills and not enough money to pay them. Too many hours in the day with the kids and not enough activities or patience to fill them. Way too many frayed nerves and not enough peace to calm them.
In this perfect confluence of stressors, I was overflowing with anger and frustration. And my husband was bearing the brunt. Instead of turning to the Lord and asking Him to forgive and help me, I was turning my back to Him. In doing so, I was making everything even worse.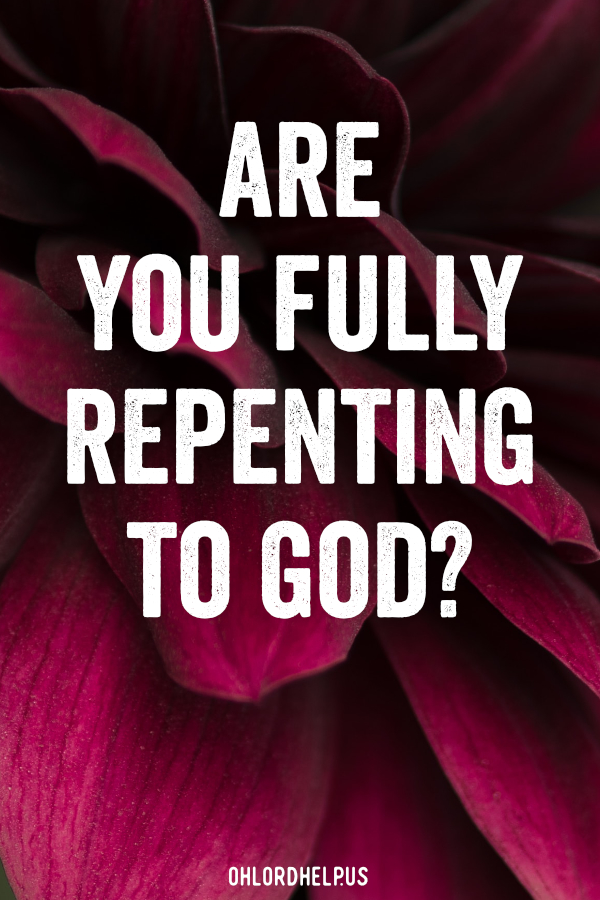 Turning Our Back…
What is it about turning our back to someone that makes us feel powerful? When we refuse to engage with someone, we don't hold any true power over him. And we surely don't have the upper hand.
In fact, in an actual physical fight, the most vulnerable position one can assume is turning his/her back to the opponent. Self-defense 101 cautions to never turn your back to your attacker. When you do so–unable to see what he's doing– you render yourself defenseless against his attack.
And, what's worse, as believers when we turn our back on our own ally, the Holy Spirit, we weaken our defenses against our true enemy: the devil. The Holy Spirit's role is to comfort, counsel, and empower us to face any challenge we encounter.
So, by turning away from Him, we expose our weak side, making us even more vulnerable to our enemy's attack. And we know what the devil's sole intent is:
The thief cometh not, but for to steal, and to kill, and to destroy…

John 10:10, KJV
A Hard Heart…
Part of me knew what I needed to do, but my heart was hardened to the point that I refused to pray to the Lord and ask for help. And I'd begun to feel justified for feeling the way I was feeling and for acting the way I was acting. Even though it was getting me nowhere, and actually setting me back, I stubbornly refused to pray.
Because of your hardened and unrepentant heart you are storing up wrath for yourself in the day of wrath, when God's righteous judgment is revealed.

Romans 2:5, CSB
By refusing to pray, in essence, I was doing the devil's work for him. I was fighting against myself. Beloved, when we turn away from the Lord, we side with our own enemy. But my hardened heart had blinded me to this reality.
Thankfully, the Lord does not take any delight whatsoever in watching us suffer as we play into the enemy's hand. In fact, He wants nothing more than for us to turn away from our sin, to turn our back to our real enemy, and to turn again to Him–our very present help in time of need.
Say to them, As I live, declares the Lord GOD, I have no pleasure in the death of the wicked, but that the wicked turn from his way and live; turn back, turn back from your evil ways, for why will you die, O house of Israel?

Ezekiel 33:11, ESV
Turning Back…
Luckily my husband has pretty razor-sharp spiritual discernment, so he understood the state that I was in. Even though my mouth was hurling fiery darts at his heart, he was deflecting them with patience and lovingkindness. And he kept encouraging me to pray with him and to ask the Lord to help me. I thank God for giving me a husband who is a true man of God, who can recognize when he needs to fight for me in the spirit. Even when I am trying to fight against him in the natural!
It took me awhile–way too long in fact–but eventually, I agreed to pray. I wish I could say I repented quickly, but honestly, it was a pretty slow, forced, and ugly process. But as I began to pray, the hard shell on the exterior of my heart began to crack, then soften. And before I had finished praying, all of the stony parts of my heart seemed to melt away, leaving trails of hot tears streaming down my cheeks.
Repent ye therefore, and turn again, that your sins may be blotted out, that so there may come seasons of refreshing from the presence of the Lord.

Acts 3:19, ASV
When we turn away from our sin–in my case, frustration, bitterness, anger, and fear–we can turn back to the Lord. And that is what repentance simply is: turning back to our Savior. Turning back to the One who loves us, and forgives us, and washes us clean. And when we are in right standing with Him, we will be able to face the real battles in our lives.
When we turn away from our sin, we can turn back to the Lord. Repentance simply is: turning back to our Savior. Turning back to the One who loves us, and forgives us, and washes us clean.
Click To Tweet
Search Me…
No matter how far along we might think we are on our spiritual path, we never outgrow our need for repentance. I think too often we as believers view repentance with a capital R. Like it's a one time, one of a kind thing that we do only when we're first saved. When the Lord first forgives us.
But repentance begins with a little r. It's just a regular, daily thing that we have to do as believers. Turning our hearts back to the Lord has to be a common, daily practice because unfortunately, sinning and falling short of His glory is a daily, ongoing challenge.
But thankfully, the Lord has made a provision for this continuous problem: repentance. Any time we feel disconnected or out of sync with the Lord, we can ask Him to search our hearts and reveal any areas where we have strayed. And when we humble ourselves and turn back to Him, fully repenting for our sin, He softens our hearts and erases our slates. He continually takes away our hearts of stone and gives us hearts of flesh.
Search me, O God, and know my heart: try me, and know my thoughts: And see if there be any wicked way in me, and lead me in the way everlasting.

Psalm 139:23-24, ASV
Is there an area in your life that you need to turn back to the Lord? Do you treat repentance as something that begins with a capital R or a small r?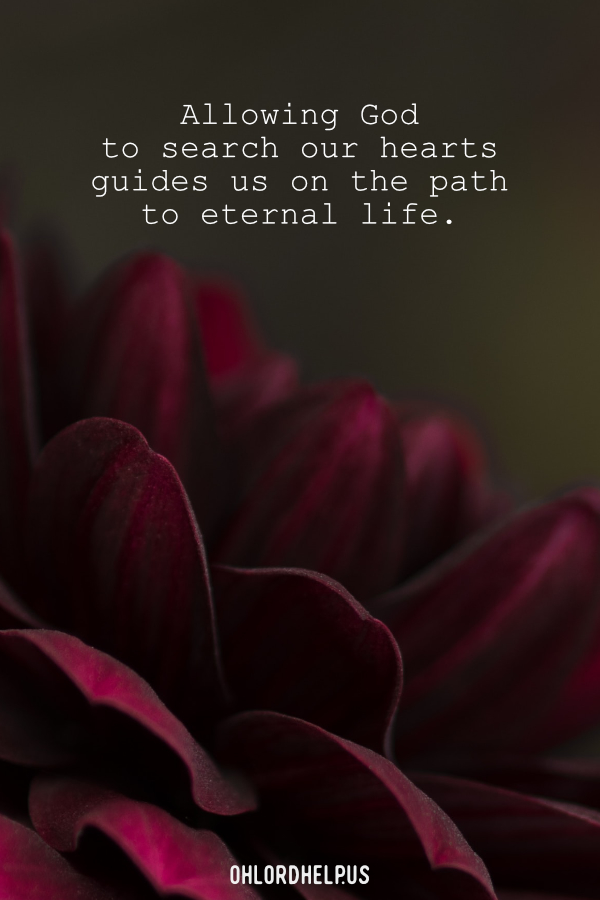 Christiane Nuetzel