To our core, humans find it easy to slip into prideful character traits. We must resist the temptation to wear pride and follow Christ's example of humility.
---
---
My husband and I closed on our first home on June 7. It's a beautiful fixer-upper, built in 1920. We knew going in this would be a lot of work, but I think we underestimated just how much work.
For weeks now, we've been cutting, drilling and demolishing in that house every spare minute we have. It's been challenging and growing, to say the least. But I knew it would be. I knew we would be exhausted. I knew our communication as husband and wife would be challenged and given opportunity to flourish.
But what I didn't expect was something inside of me to crawl its way to the surface, revealing an ugly, sinful aspect of my personality: pride.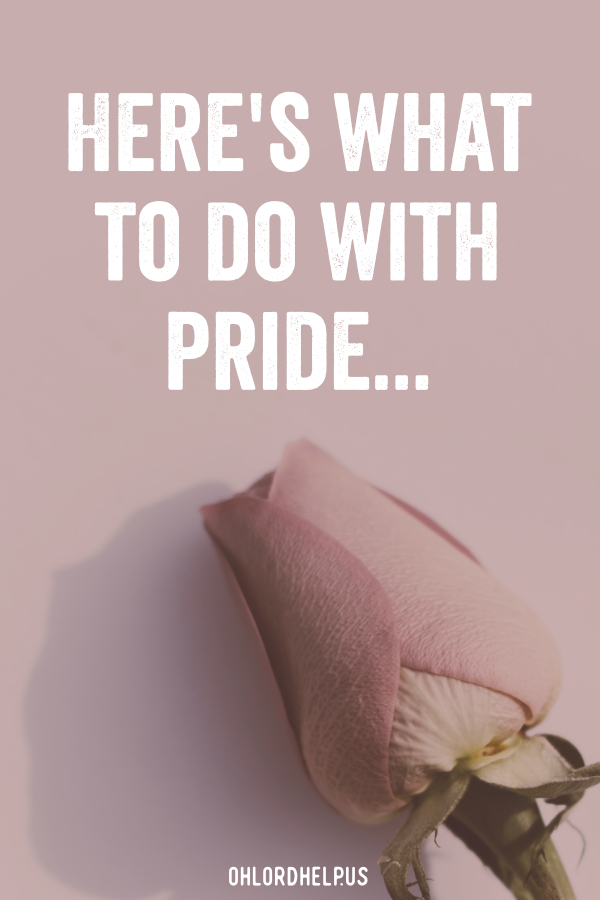 Doing vs. Hearing
I am a fairly independent creature. I love knowing how to get a job done and then just going and doing it. But I'm also a hands-on learner. Which means in order for the knowledge of how to do something to lodge in my brain, it's a whole lot easier for me to physically walk through it than it is for me to listen to someone explain how to do it.
Let me tell you, when it comes to renovating a house, there's a lot I don't know. My husband has been gracious with me as I learn on the go, but I hate that I have to ask him so many questions. I hate that I have to wait for him to give a direction for certain things like roughing in the electric and creating framing for our new, beautifully-big kitchen window.
But that's not even where my pride has reared its ugly head. The situations where that sinful little character flaw reveals itself has been in my meeting with contractors. With male contractors, I should add.
Prideful Scream
Now, I'm not the person who is all up in arms over women's rights. I believe women are equal in intelligence and value to men, that we should have equal opportunity, but I'm not going to be protesting or arguing that the world is out to devalue women.
But what I will take a stand against is men assuming I don't know what I'm talking about in a male-dominated field. That just gets me! I've met with a few different contractors during the day by myself, as I work from home and have the flexibility to do so.
What I'm realizing is that most of these men I speak with give my prideful nature a frustratingly simple path to the surface of my emotions. When they say things like, "You can have your husband call me if he has questions" or, "Do you know what I mean by this?" I simply want to scream.
And those are moments my pride sneers in success as I shrink back in failure.
"What Would Jesus Do?"
Allowing a prideful attitude to take control is something I know saddens the heart of Jesus. I could easily give excuses for why I feel the way I do. But to borrow from the old, Christian phrase, I must ask, "What would Jesus do?"
Jesus, the King of the universe, the One who created heaven and earth with the breath of His lungs and the words of His mouth — this Jesus was mocked, scorned, beaten and put to death. Evil, nasty men hurled insults at Him… At the Son of the Almighty God.
And what did He do? Did He scream back at them? Did He defend His Name and His knowledge and His power? No, He didn't. Jesus didn't allow the pride of who He is to tempt Him into sin.
He was oppressed and afflicted, yet He did not open His mouth; He was led like a lamb to the slaughter, and as a sheep before its shearers is silent, so He did not open his mouth.

Isaiah 53:7, NIV
If Jesus didn't feel the need to defend Himself against His accusers, why should I feel the need to defend my knowledge and experience?
I shouldn't, is the simple answer.
But it's never that simple for us mere mortals, is it?
God is Faithful
We can easily say "What would Jesus do?" Yet that's a phrase easier said than put into practice. But if I desire to look more like Christ each day, if I desire to glorify God with every fiber of my being, then I must set aside the pride that rises each time people assume I don't know something simply because I'm a woman.
I don't know what circumstances you face that cause your prideful nature to flood your emotions, but one thing I do know: We can rise above this temptation. We can not only push back our pride, but we can pluck it from the very core of our being.
How? By remembering God is faithful.
No temptation has overtaken you except what is common to mankind. And God is faithful; He will not let you be tempted beyond what you can bear. But when you are tempted, He will also provide a way out so that you can endure it.

1 Corinthians 10:13, NIV
Enduring Temptation
God has given us an amazing promise when it comes to the temptation of pride. We can know, because of His faithfulness, He will always provide a way out for us. He will help us to endure the temptation.
But here's the thing: We have to accept His help. Just because God provides a way doesn't mean He pulls us kicking and screaming. We must acknowledge His faithfulness, take His hand, and accept His endurance.
We can do this through prayer and through repeating truth whenever faced with a temptation. Instead of allowing instant frustration at these men who assume I'm simply my husband's puppet in regards to the renovation of our house, I need to ask God for help. I need to praise Him for His faithfulness. And I need to seek the way out that He will provide for me.
Christ's Humility
I wish I could give you a step-by-step guide to what this looks like. But what I can do is promise you that the more you seek God, and the more you remember Christ's humility, the more you will begin to reflect His character. And the more you reflect His character, the more your prideful nature will feel foreign and unneeded.
For God is faithful. He will not let you be tempted beyond what you can bear. But you must follow His lead when He provides a way out for you. At least that's what I plan on doing tomorrow when I meet with another contractor. No more prideful screams. I'm following Jesus' example this time.
The more we seek God, and the more we remember Christ's humility, the more we will begin to reflect His character. The more we reflect His character, the more our prideful nature will feel foreign and unneeded.
Click To Tweet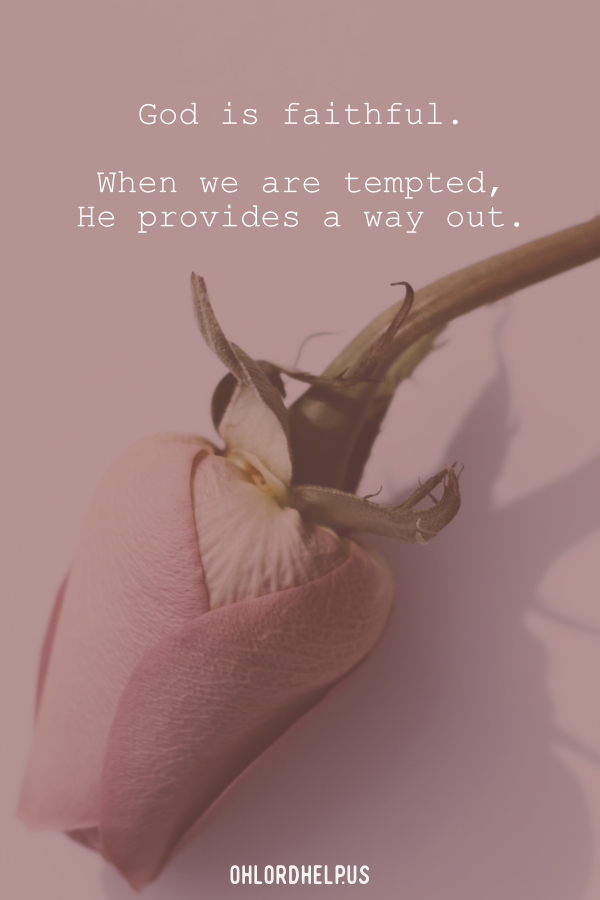 ---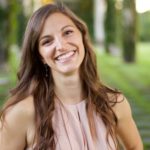 Emily Saxe was born and raised on the east coast but currently resides in Indiana with her husband. Working as a full-time freelance writer and editor, her heart and her pen are drawn to stories of faith as she helps people share how God is working in their lives. Everyone has a story to tell, and Emily loves helping to give people a voice to share their own story.
Read more of Emily's articles on her website, To Unearth. You can also find Emily here: Pinterest Instagram Facebook
Evie S.