When we share the love of Christ with young people who are hurting, we can change the course of their lives. Shepherding in love is one way to do this.
---
---
I can almost feel the shock of cold in my fingertips as I recall those early winter morning walks to catch the school bus. Now before you listen for the crotchety echo of your grandpa's voice saying: "Kid, I had to walk a mile to school every day, barefoot. And it was uphill both ways!" Here's my disclaimer: my walk was only half a mile; I wasn't barefoot, and except for the uneven cracks in the sidewalk, it was completely flat!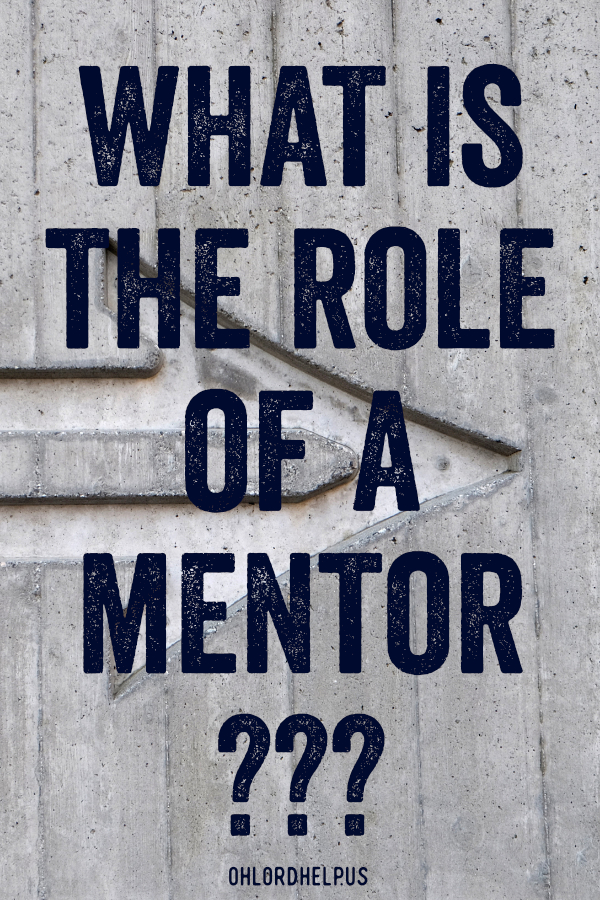 A Long, Cold Walk…
I was ten years old when I walked that half mile alone, from our apartment to the bus stop, down at the high school parking lot. Those Midwest winter mornings were always very dark, very quiet, and very cold. In front of our old place out in the country, the school bus used to pull right up. I'd run outside and hop right onto the bus–its fumes of diesel fuel and musty vinyl seat upholstery mingling in the warm air.
Since I'd recently moved into town with my dad and sisters, I now had this long, cold walk to contend with. But that walk was really the least of my concerns. You see, within a matter of months, my whole world had come crashing down.
An Escape Plan…
My dad was divorcing my mom, and he was filing for full custody of me and my two older sisters. Divorce is not easy on any family, and the circumstances of this separation proved particularly traumatic. Because my mom had been getting more and more abusive, we essentially had to formulate an escape plan to leave our home.
I remember the morning we left. The tension heightened as Mom began to catch wind of what was happening. As I sat in the big cab of Dad's old Ford truck, I watched through the windshield as Mom and Dad shouted at each other outside. I covered my ears and clung to my sisters as Mom screamed and shrieked hysterically, pounding on the truck's metal hood. I remember watching in terror when she threw herself down on the gravel in front of the truck as Dad tried to drive away.
Betrayal…
A few weeks before that, I had to sit in a fancy law office and recount the different ways that Mom had physically, verbally, and emotionally hurt me and my siblings. There was the time she slapped my sister across the face. Another time when she broke a green tree limb over my brother's back.
Then there were the countless times she whipped the back of my legs so hard with a switch. The swollen red welts were still visible days later. I experienced a strange combination of feelings after that interview. On the one hand, I felt justified; yet on the other, I worried that by confessing about the abuse, I had betrayed my own mom.
Our 'New' Apartment…
Now, here we were. In our new apartment, which was really just a rundown, government subsidized box. We didn't have any furniture except for an old plaid couch from the Salvation Army and a couple of bare mattresses on the floor of our bedroom.
Each night I'd set a small plastic travel alarm clock. I'd won it for selling boxes of chocolates for a school fundraiser. I remember wishing for some of the yummy chocolates instead of the dinky plastic prizes they were giving away.
But the clock did come in handy as I had to get myself up for school. Dad was working two retail jobs and going back to school full time. Most days, he was gone before I got up and didn't get home until it was time for bed. So, I'd set my alarm and brace myself for the freezing trek to the bus.
"I Don't Have A Coat"…
But whoever has this world's goods, and sees his brother in need, and shuts up his heart from him, how does the love of God abide in him? My little children, let us not love in word or in tongue, but in deed and in truth.

1 John 3:17-18, NKJV
Before I ever even knew the Lord, He put people in my life who showed me the love of Christ this passage describes. They mentored me–shepherding me through some very difficult seasons. One morning I showed up to school wrapped in Dad's very large, but very thin windbreaker jacket. It was the only thing I could find to cover myself up against the cold. When my teacher, Mrs. Montgomery, (I called her Mrs. M.) saw how I was dressed, she asked me if I had lost my coat. I told her, "I don't have a coat."
Something about my statement must have touched her because that afternoon, she sent a note home to my dad. In it, she offered to pick me up for school each morning. Dad, who was never one to accept handouts, actually consented to her offer. I was so relieved to know that I wouldn't have to walk to the bus stop alone anymore! Mrs. M. also found me a proper winter coat.
Hunger…
Each morning, Mrs. M. arrived in her big, warm Astro van. I'd get in, and she'd swing by the local donut shop to get me a donut and hot chocolate on the way to school. That breakfast treat, along with the free school lunch, would be the only food I'd eat all day.
Many nights I writhed around on my mattress, hunger pangs gnawing at my stomach. Eventually, I learned how to feed myself though. When I got so hungry that I just couldn't take it anymore, I'd walk to the nearby Kroger grocery store and shoplift food to eat. My feelings of fear and guilt for stealing were quickly replaced by the relief of a full belly.
Utterly Alone…
Two years after we escaped from Mom's, my dad suffered a massive heart attack and died suddenly. I was twelve years old. I had never felt so utterly alone. My dad was dead, and legally I could not–nor did I want to–go back to live with my mom. Once again, Mrs. M. stepped into my broken life and showed me the love of Christ. She came to our apartment and helped clean, fielded phone calls from friends and family, and made sure my sisters and I had food to eat.
Those are just the things I could see her doing, but most likely she also was working behind the scenes. Making Dad's funeral arrangements and helping line up homes for me and my sisters. No one could take all three of us girls in together. So we had to be split up–all going to live in different families' homes. Although we often fought like cats, I was terrified to live apart from my big sisters.
I will never forget the morning we left that empty apartment. The emptiness of the space mirrored the gaping hole I felt in my stomach. But this was not the familiar emptiness of hunger. This was an even deeper, physically painful ache. It was the ache of feeling utterly alone in the world. And that ache was accompanied by another, almost sickening feeling: shame. I felt so ashamed as I looked at the single black trash bag on the floor. It contained everything I owned.
Above and Beyond…
That summer, Mrs. M.'s daughter was attending a week-long gymnastics camp in Pennsylvania. Mrs. M. knew that our dad's family lived in Philadelphia, so she offered to take my sisters and me with her on a road trip. After dropping off her daughter, we went to visit all of our distant relatives on the east coast–many of whom we had never met. Talk about going above and beyond!
In the years that followed, I bounced around from one family to another–six homes in all. When I was scared and had nowhere to turn, I would often call Mrs. M. for help. She would patiently talk through things with me and try to help me make good decisions. Looking back, without her consistently loving and supportive presence, I do not know how I would have made it through those tumultuous years. I thank God for placing her in my life as a teacher, mentor, and friend.
Mentors practice sacrificial love and generosity through the grace and mercy of God, asking nothing in return. The Lord works through them, shepherding our hearts through trauma, pain, and isolation. Click To Tweet
She Pointed Me to Him…
And the King will answer and say to them, 'Assuredly, I say to you, inasmuch as you did it to one of the least of these My brethren, you did it to Me.

Matthew 25:40, NKJV
The kind of sacrificial love and generosity that Mrs. M. so willingly offered to me is nothing short of the grace and mercy of God. I was a young girl who had many needs and nothing to offer in return. I was the least of these. Yet, the Lord worked through her, shepherding my heart through traumas that no little girl should ever have to face.
She helped me tremendously, but she was working as unto the Lord. I thank God for her because her love ultimately pointed me to Him. In my mid-twenties, I finally stopped running away from God. And when I turned back to Him, I realized that He had been there all along.
Even when I thought I was utterly alone, He was there. He was the nurturer that I needed my broken mom to be. The Abba that I thought I'd lost when my dad died. He was holding my hands with the frozen fingertips on those long, cold walks to the bus stop. Rubbing my empty belly as I tossed and turned from the hunger pangs.
His voice was in the encouragement I heard from mentors like Mrs. M., the families who took me into their homes, and countless other teachers and counselors who spoke into my life.
Beloved, He has been with us all along. He is with us now and He will be with us forever. Because that is who He is. Emmanuel. God with us.
Has the Lord touched your heart in shepherding one of His lost lambs? May God bless you for helping the least of these!

Steinar Engeland
All scripture references from The New King James Version of The Bible.