In 2 Timothy, Paul talks about what will occur in the last days, or end times. Has every generation before now read this passage and thought, Is this now? I sure do. In a life of tension, how do we keep practicing godliness?
---
---
But understand this, that in the last days there will come times of difficulty. For people will be lovers of self, lovers of money, proud, arrogant, abusive, disobedient to their parents, ungrateful, unholy, heartless, unappeasable, slanderous, without self-control, brutal, not loving good, treacherous, reckless, swollen with conceit, lovers of pleasure rather than lovers of God, having the appearance of godliness, but denying its power.

2 Timothy 3:1-5a, ESV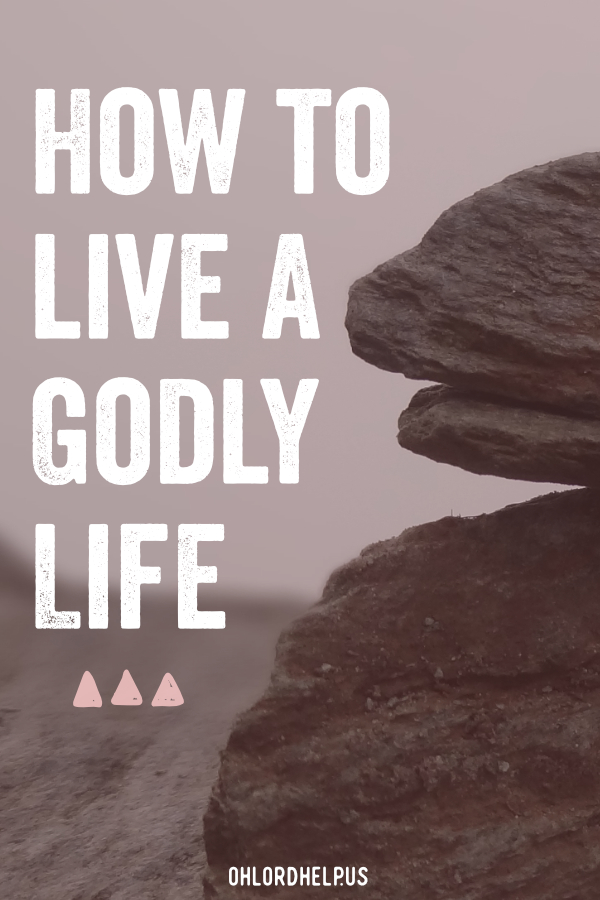 Focusing on Godliness
It is hard to imagine things worse than they are right now. And who, aside from the Father, determines the length of "last days" as to how long they will go on? Technically speaking, any day after Jesus ascended to the Father could be considered the last of them. It is similar to the morbid saying that we begin to die as soon as we are born.
Nevertheless, what feels more pressing in this current reality is how much the church has allowed itself to be deceived. Yet would that not also have been the case in Martin Luther's day? So, instead of focusing on the potential of these times being the "last," let us draw our attention to the instruction given, and seek to do the opposite of the aforementioned verses.
Be others focused
Do not love money, or what it affords
Practice humility
Be gentle and kind to those around you
Show honor to parents
Be grateful
Diligently pursue holiness
Be compassionate and loving
Practice forgiveness
Seek reconciliation
Do not gossip; rather, be self-controlled
Be peaceable, loving what is good
Be trustworthy
Love God, and recognize Him as the giver of good things
Worship the Creator of pleasure rather than pleasure itself
Practice spiritual disciplines which can lead to true godliness, not merely the look of it
Helpful Warning
I am thankful for the monumental heads-up Jesus gave when He said we would have trouble in this world. Still more, I am grateful for the promise which followed—He has already overcome the world and has won the victory (John 16:33)!
Surely Paul would have taken this to heart as he encountered his own various trials. The brutal honesty in which Paul communicated the life of a Christ follower is refreshing. He could have stopped at simply disclosing the tribulations he endured for the sake of the Gospel, but he continually gave God the glory for rescuing him again and again.
My persecutions and sufferings that happened to me…which persecutions I endured; yet from them all the Lord rescued me.

2 Timothy 3:11, ESV
Faithfulness Now
In Paul's first letter to Timothy, he encouraged Timothy to pay attention! He charged Timothy to persevere in what he was learning and to keep a close eye on what he was teaching the people around him.
Pay close attention to your life and your teaching; persevere in these things, for in doing this you will save both yourself and your hearers.

1 Timothy 4:16, CSB
In the second letter to Timothy, Paul reiterated his instructions.
But as for you, continue in what you have learned and have firmly believed, knowing from whom you learned it, and how from childhood you have been acquainted with the sacred writings, which are able to make you wise for salvation through faith in Christ Jesus.

2 Timothy 3:14-15, ESV
The Word of God gives wisdom for salvation, both individually, and for the people who hear. Even more, since Scripture is God-breathed (2 Timothy 3:16), studying and applying its instructions is sufficient to understand how to live a godly life. There is no higher authority! What a provision of grace! But this grace is not just for ourselves. As we pursue godliness, our lives testify of faith in Jesus Christ which leads to salvation.
Chasing Fairytales
For the time is coming when people will not endure sound teaching, but having itching ears they will accumulate for themselves teachers to suit their own passions, and will turn away from listening to the truth and wander off into myths.

2 Timothy 4:3-4, ESV
These verses are palpable in today's society. The time has come. It is now. All the more, the truth of the gospel humbles and comforts me! How often do I go searching for someone or something that will tell me what I want to hear? Justify me. Validate me. Tickle my ears. It is a slow decline over time, one where daily meditation on God's Word is gradually abandoned. Advice is sought elsewhere, even a wicked way of thinking within myself.
Solomon talked about this trap in Proverbs: it looks like a sparkly fairytale, but it ends in death (Proverbs 16:25). Therefore, every suggestion, whether from our own minds or others, must be weighed against the Word of God. Does it align with His character? Is the purpose to bring Him glory or myself? Will following the advice move me toward godliness or away from it? Where does it focus my affections?
How often do we go searching for someone or something that will tell me what I want to hear? However, every suggestion, whether from our own minds or others, must be weighed against the Word of God.
Click To Tweet
Worthy Pursuit
The main pursuit of sinners is self—looking out for #1. If the interests of the world are adopted (such as whatever the current American dream is) then the pathway to God has been deserted. The quest is no longer holiness but an evil adventure of heartily approving of the ways of the world. Avoid this way! Why? Because delighting in the instructions of the Lord have incomparable purpose and joy; not just for the life to come, but now!
The life of success spoken of in the Bible does not look anything like the prosperity gospel being peddled to the masses today. Unlike the godly person, the wicked do not prosper in everything they do (Psalm 1:3-4). Even when we cannot see it, God knows, because the Lord knows those who are His (2 Timothy 2:19). With that assurance, we can make peace with the constant tension of living a life for the glory of God.
What then shall we say to these things? If God is for us, who can be against us? He who did not spare His own Son but gave Him up for us all, how will He not also with Him graciously give us all things?

Romans 8:31-32, ESV
Now, children of the King, press on!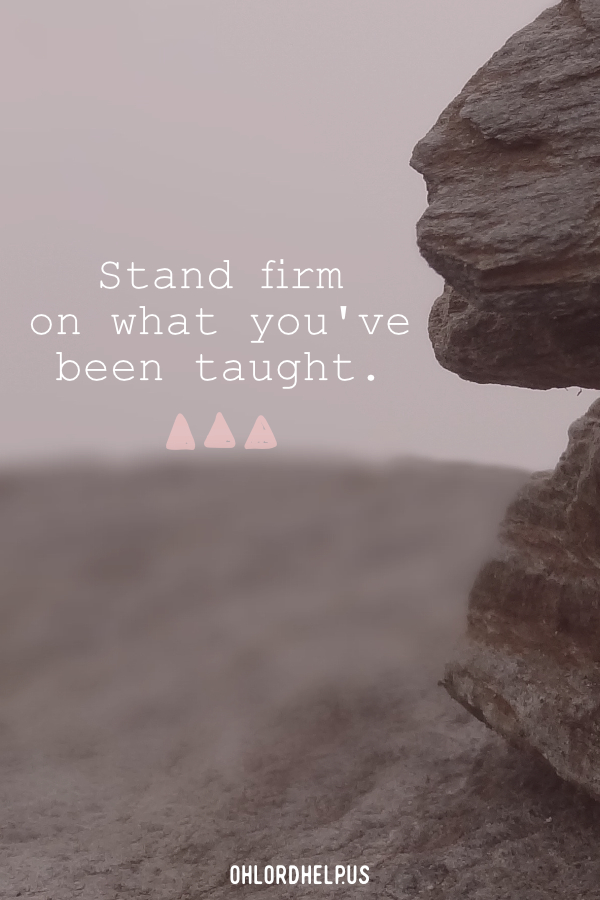 Shashank Rana