When we stand face to face with the dark and unknown, we can rest. We rest because we are held in the loving arms of our Almighty God, who has given victory over darkness. 
---
---
This summer, my family took a vacation to Kentucky. We had a wonderful time visiting a horse farm, the Ark Encounter, and Mammoth Cave. My husband and sons love exploring caves, and Mammoth Cave is one of the largest in the world.
The inside of the cave was beautiful! The rock formations, rooms, everything, was simply breathtaking. We were on a group tour and following a guide, who told us the history of the cave and other interesting facts and stories. I did my best to stay close to the guide because I didn't want to get lost in the largest cave in America.
Yet, like, most cave tours, we came to the inner part of the cave and the guide turned out the lights, asking all of us to turn off all cell phones and flashlights, as well. All of a sudden, utter and complete blackness consumed us. I have never experienced anything as dark as in that moment.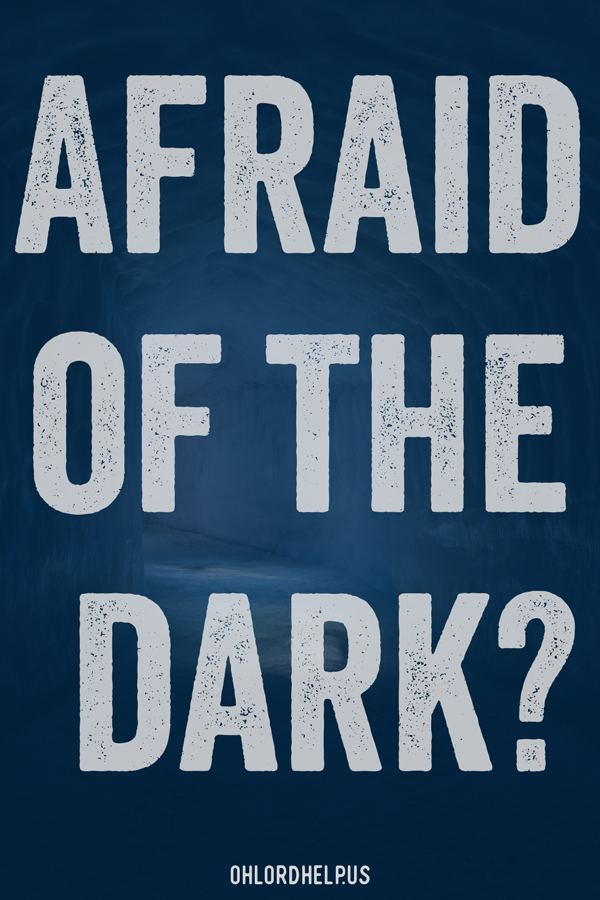 God in the Dark
I held tightly to my kids' small hands assuring them of my presence, all the while trying not to panic in the black. I couldn't even see something right in front of my face! My heart was pounding as I silently reminded myself that I was safe, and the darkness wouldn't last.
How do you feel when the dark is closing in? When you can't see your way, and you don't know if God is there?
In a moment of utter darkness, it is easy to want to panic. When we can't see very far ahead of us, or anything around us, when we can't see God, it can be difficult to rest.
But in that deep, dark place, Jesus is there. He has been there since the beginning, always working in the darkness. Creation itself came out of a place of darkness and emptiness.
The earth was without form and an empty waste, and darkness was upon the face of the very great deep. The Spirit of God was moving (hovering, brooding) over the face of the waters.

Genesis 1:2, AMPC
Held in the Dark
Jesus is not afraid of or taken aback by the darkness. Nothing is unknown to Him, and even when we cannot feel it, He is there.
In the same way, I held onto my little one's hands in the deep of the cave, in the same way, I hold them close in the middle of the night, Jesus holds us close to His heart, to assure us He is near.
And he is before all things, and in him all things hold together.

Colossians 1:17, ESV
As I read this verse, I like to picture the big arms of God wrapped around me in a loving embrace. He knows me. He sees me. He knows and sees you!
I don't always know what God has in store for me or my family. I can never really be sure what the future holds. And that scares me a little, sometimes a lot.
What I CAN be sure of is that I am following a good God, who knows all, understands all, sees all and loves me! I don't always know where we are going, but I always know I am held. Even when I can't feel Him, I know He is there, and I know He is good.
Jesus is not afraid of the darkness. Nothing is unknown to Him, and even when we cannot feel it, He is there. Click To Tweet
Victory in the Dark
The darkness was never meant to overwhelm us. We can have victory in the dark when we choose to trust our Guide, Jesus Christ, the Light of the World. He is always present. He never changes. He always wins!
In him was life, and the life was the light of men. The light shines in the darkness, and the darkness has not overcome it.

John 1:4-5, ESV
A tiny seed is planted in the dark ground and grows to be a magnificent oak. Lava rumbles in the dark and unseen and erupts into a powerful volcano. And the Earth we live on came out of emptiness and formless dark. Do not fear the dark, rather, expect victory to come from it.
I can see, and that is why I can be happy, in what you call the dark, but which to me is golden. I can see a God-made world, not a man made world.

Helen Keller