When we hand over the broken pieces of our hearts to the Lord, we can expect restoration. We emerge from His mending with even greater beauty and value.
---
---
A few years ago, I found myself in one of the most lovely places I've ever seen: Duck, North Carolina. A tiny barrier island at the northernmost tip of the Outer Banks, Duck is nestled between the peaceful sound on one side and the mighty ocean on the other. It was such a blessing to spend a week in this coastal paradise.
I made the trip with a group of eight close friends who were walking intimately with the Lord and with one another. One of the women in our group had a friend who owned this gorgeous beach house, and she allowed us to use her home for our annual girls' getaway.
The place was palatial! Beautiful balconies off of each bedroom provided perfect perches for sipping coffee and savoring quiet time in the bright morning sun. Sprawling wrap around decks with rocking chairs and hammocks offered comfy spots for leisurely reading or napping in the afternoon shade.
The rooftop deck invited early evening musings as we took in stunning sunsets over the ocean. And incredible waterfront views on every side lent a picturesque backdrop for sweet conversations or time alone with the Lord.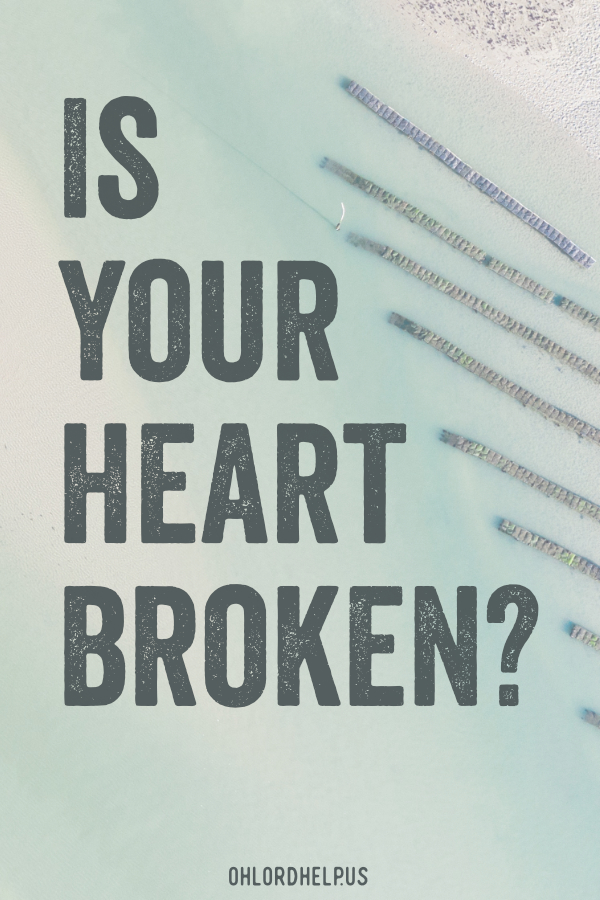 A Sisterhood of Believers
In this place, we were surrounded by such magnificent beauty; yet each one of us had brought broken pieces of our hearts that needed mending. (For the sake of anonymity, I will not use my friends' real names).
Nancy's husband had been in and out of the hospital for over a year with repeated major surgeries and life-threatening infections. Rosalynn's daughter was struggling with anxiety and other mental health issues. Sara's husband had a severe health problem that forced him to indefinitely halt his career as a commercial airline pilot. She was also heartbroken over her son's battle with alcohol and drug addiction.
Ana was dealing with severe exhaustion from issues related to her diabetes. I was in the middle of a very deep financial wilderness season where I could barely keep my kids fed and a roof over our heads.
Each one of us had arrived with so much brokenness, suffering, and strife. Our hearts longed for restoration and peace. Throughout that week, the Lord refreshed our souls with the natural beauty of the island. He comforted our hearts with the sweet fellowship of this sisterhood of believers.
Wherefore comfort yourselves together, and edify one another, even as also ye do.

1 Thessalonians 5:11
Three Artists
One of our dear friends almost didn't make the trip. The previous year, Mary had suffered a tragic loss in her family–a loss involving the ocean. Reeling from the emotional aftershocks of the incident, Mary was still trying to find her bearings. She was not sure if her heart could handle returning to the sea. Shortly before we left for the trip, however, the Lord gave Mary the courage to go.
One afternoon, I was standing in the kitchen visiting with Mary and Sara. To set this up properly, I should mention that–in very different ways–all three of us are artists. Mary is an amazingly gifted painter, Sara is a wonderful poet, and I am a songwriter. As the three of us gathered around that kitchen island, the Lord did something beautiful for our broken artist hearts. He gave us a glimpse of the tender beauty and care that He so lovingly uses to mend the hearts of His beloved daughters.
He healeth the broken in heart, and bindeth up their wounds.

Psalm 147:3
A Poem…
Sara had brought a poem that she wanted to share with Mary. The piece described the Japanese art of Kintsugi, which means "golden joinery or repair." This ancient art form involves the restoration of broken pottery with a lacquer that's mixed with powdered gold. The resulting pieces–the mended vessels–hold even greater beauty and value than the originals.
As Sara recited the sweet poem, we beheld a beautiful depiction of the way the Lord heals our hearts. Just like the Kintsugi artisans, He carefully considers and deftly handles each delicate and fragile shard. And with His loving touch, He gently puts us back together again. Restoring us, He fills our seams and our scars with something even more precious than gold–His love is the bond that makes us whole. Under His master hand, we emerge even stronger and more beautiful for the mending.
But he knoweth the way that I take: when he hath tried me, I shall come forth as gold.

Job 23:10
Restoring us, God fills our seams and our scars with something even more precious than gold–His love is the bond that makes us whole. We emerge even stronger and more beautiful for the mending.
Click To Tweet
A Painting
As Sara finished reading the poem, Mary was in tears. Mary shared how she had just returned from a long walk on the beach with the Lord. She had been so reluctant to return to this place of such heartbreak and loss. Yet the Lord–in His tender and merciful way–had softly touched her heart by opening her eyes to the beauty surrounding her.
As she took each step on the soft sand, He guided her gaze to a new colorful sight. Each one contained uniquely beautiful tones and hues. The soft pinks and subtle blues of the seashells were like watercolors. Puffs of white foam on the grey sand strewn with black sea bark–a black and white rendering. Stark streaks of marigold and turquoise across the sky–a bold acrylic abstract. Wisps of bright green sea grass gently waving from the breezy dunes–a simple yet alluring landscape scene.
Like a palate resting on her arm as she made brushstrokes on her canvas, this natural array of color offered new creative possibilities. Her Creator was reawakening her painter's heart. All of this splendor was right there in front of her, on magnificent display.
Through the beauty of this simple seaside setting, the Lord was showing His beloved daughter one of His most treasured works. It was not the physical scenery that lay before her–it was her very own heart. She was a daughter after His own heart. A painter, gifted and trained by the Master. And she was His masterpiece.
For we are his workmanship, created in Christ Jesus unto good works, which God hath before ordained that we should walk in them.

Ephesians 2:10
A Song
As Mary finished sharing, I almost couldn't believe what I was hearing. Earlier that day, the Lord had taken me on a similar journey on the beach, and He was speaking to me through all the broken seashells along the shore.
I had been pouring out my heart to Him. Desperately seeking peace and assurance that my family would survive this wilderness season of deep hardship and lack. And as He often does, He brought me solace through the lyrics of a new song. I sang it there in the kitchen for my friends, as I knew it was meant not only for me but for their hearts as well. It's called Broken Seashells:
Broken seashells, on the seashore: works of art, strewn in the sand.

In this masterpiece, He has created, even the refuse is grand. O even the refuse is grand.

We all long for beauty, the desire's built in.

Made to reflect His glory, we're hewn by a master hand. Yes we're hewn by our Master's hand.

With a blueprint on every fingertip, and a light in every eye,

a love in each heart, and a story to live by. It's His story we live by.

We all long for meaning, for a purpose within.

Made to trust His leading, and follow a master plan. Yes we follow our Master's plan.

With a blueprint on every fingertip, and a light in every eye,

a love in each heart, and a story to live by. It's His story we live by.

Broken people, on the seashore: works of art strewn in the sand.

In this masterpiece, He has created, even the refuse is grand. Yes, even the refuse is grand.

Broken seashells, on the seashore…

Hope Anderson, "Broken Seashells"
Restoration
So the Lord used a poem, a painting, and a song to bring restoration to our hearts. And although not every wound was completely healed in that week, He touched our hearts in such beautifully unique ways that we could not deny the goodness of our Creator.
What has the Lord used to bring restoration to your broken heart? Do you know that your heart contains the bonds of His love, which is far more precious than pure gold?
Olivier Mesnage
All scriptures are from The King James Version of The Bible.