God promised pain and trials in our lives, but He holds the victory over our suffering. It may not be easy, but we can allow Jesus to hold us amidst hurt.
---
---
This morning a precious friend came to mind. I pray for her and her family often because, from my vantage point, her life burdens are heavy, painful, and very hard to bear.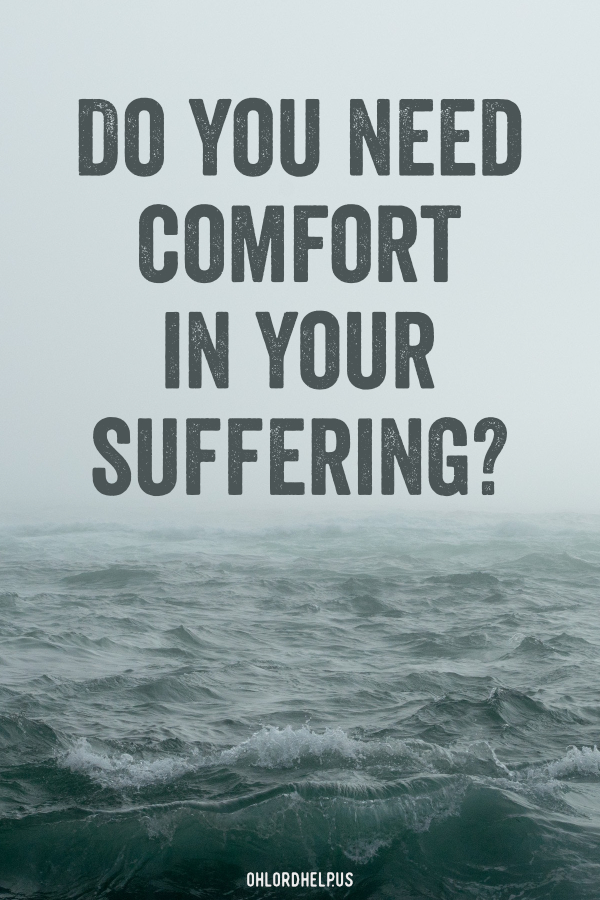 Trading Suffering…
I remember the first time my heart knit with hers. We lived in the same state then and attended the same church. Our worship leader was leading the congregation in a lively, spirited song called, "Trading My Sorrows." The words to the song were discordant with the upbeat rhythms…at least for where my life was at the time, and incidentally, what my friend was experiencing in her life, too.
Standing silently next to each other in the choir while everyone around us loudly sang, "Yes, Lord, yes, Lord…," she muttered, "I'm not singing that! I can't sing that right now!" I murmured back, "Me neither. It's too close to home right now." I'm not sure I ever sang that song, again.
How Do We Sing?
My friend had a very ill baby. My father was dying of cancer and my husband had recently been diagnosed with cancer. It was a difficult season of life.
Neither of us knew the long years of sorrow and suffering that lay ahead of us. If we had, the weight of it might have broken us both right there in the choir loft. But God graciously hid our earthly eyes from that vision and walked us one step at a time into the future. At times, He held us.
How do we, as the song states, 'trade our sorrows, sickness, pain, for the joy of the Lord'? How does one sing and dance about these things when in the midst of them?
Trust He is Sufficient
I'm not convinced that we are called to sing and dance, but trusting in Him is key…
And lest I should be exalted above measure by the abundance of the revelations, a thorn in the flesh was given to me, a messenger of Satan to buffet me, lest I be exalted above measure. Concerning this thing, I pleaded with the Lord three times that it might depart from me. And He said to me, 'My grace is sufficient for you, for My strength is made perfect in weakness.' Therefore most gladly I will rather boast in my infirmities, that the power of Christ may rest upon me. Therefore I take pleasure in infirmities, in reproaches, in needs, in persecutions, in distresses, for Christ's sake. For when I am weak, then I am strong.

2 Corinthians 12:7-10, NKJV
Suffering is Normal
Pastor and writer Tim Keller wrote a book called, Walking With God Through Pain and Suffering, in 2013. One Amazon reviewer had this to say: "Americans seem to suffer more due to the fact that they are even suffering – than because of the suffering in and of itself. Keller wisely shows that suffering is a normal part of living in a fallen world."
It does seem to be an affront to us when we suffer – as though we should all be given a 'pass' on suffering because we are living in the 21st Century! Or because it's not on the schedule, or because we are Christians, or, as Joni Erikson Tada said:
We are infected by our culture of comfort and convenience, and would rather erase suffering out of the biblical dictionary. We want a God who supports our plans, who is our "accomplice"; someone to whom we can relate as long as he is doing what we want. If he does something else, we "unfriend" him.

Joni Erikson Tada
Finding God
But He doesn't always do what we want, does He? Daily, our lives are touched with suffering and death, if not personally, then vicariously. Keller wrote:
As I took up life as a minister, I tried to understand why so many people resisted and rejected God. I soon realized that perhaps the main reason was affliction and suffering. How could a good God, a just God, a loving God, allow such misery, depravity, pain, and anguish? Doubts in the mind can grow along with pain in the heart…

But at the same time, I learned that just as many people find God through affliction and suffering. They find that adversity moves them toward God rather than away. Troubled times awaken them out of their haunted sleep of spiritual self-­sufficiency into a serious search for the divine…It is an exaggeration to say that no one finds God unless suffering comes into their lives—­but it is not a big one. When pain and suffering come upon us, we finally see not only that we are not in control of our lives but that we never were.

Tim Keller, Walking With God Through Pain and Suffering
Biblical Suffering
A careful search of the Bible will find, beginning in Genesis, two of the main themes are suffering and adversity. And as Keller noted, the Psalms are filled with cries of pain. Full of questions concerning injustice and why God allows suffering.
Vindicate me, O God, and plead my cause against an ungodly nation; Oh, deliver me from the deceitful and unjust man! For You are the God of my strength; Why do You cast me off? Why do I go mourning because of the oppression of the enemy?

Psalm 43:1-2, NKJV
»«
Awake! Why do You sleep, O Lord? Arise! Do not cast us off forever. Why do You hide Your face, and forget our affliction and oppression?

Psalm 44:23-24, NKJV
How have we missed this? Or have we simply denied it? Exodus, Job, Ecclesiastes, Jeremiah, Habakkuk, Hebrews, I Peter- all these and more, my sisters, address suffering, adversity and sorrow. Our Lord, Jesus Christ was a man of sorrows, acquainted with grief, (Isaiah 53:3).
Upsidedown
Recently, Pope Francis took the authority to change some wording in the Lord's prayer considered offensive to this world's senses, opting for a more sensitive approach. We too often choose our finite ideas, which are continually distorted by sin and culture, requiring what John Piper calls a hermeneutical headstand. As Piper stated in his blog post: "We must continually refine them, [our ideas] by what the Bible teaches."
Right side up, we would say, 'The Bible teaches that God does such and such. Therefore, we should seek to discover the wisdom and goodness of why he would act that way.' But standing on our heads, we would say, 'We already know what is wise and good before the Bible tells us. So, if this text tells us God acts contrary to what we know, we will conclude that the text can't mean that, or it's mistaken.'

Daring progressive Christians say the text is mistaken; less daring progressives claim to hold fast to biblical authority while changing the meaning to fit their prior view of God. In either case, authority has shifted from heaven to earth.

John Piper
Jesus Holds the Final Word
Oh, precious one, if you are suffering, I hurt with you. More importantly, Jesus holds you and comforts you if you will allow Him.
After all, doesn't He have the final word on suffering?
In our suffering, Jesus holds and comforts us if we will allow Him. He holds the final word over our pain!
Click To Tweet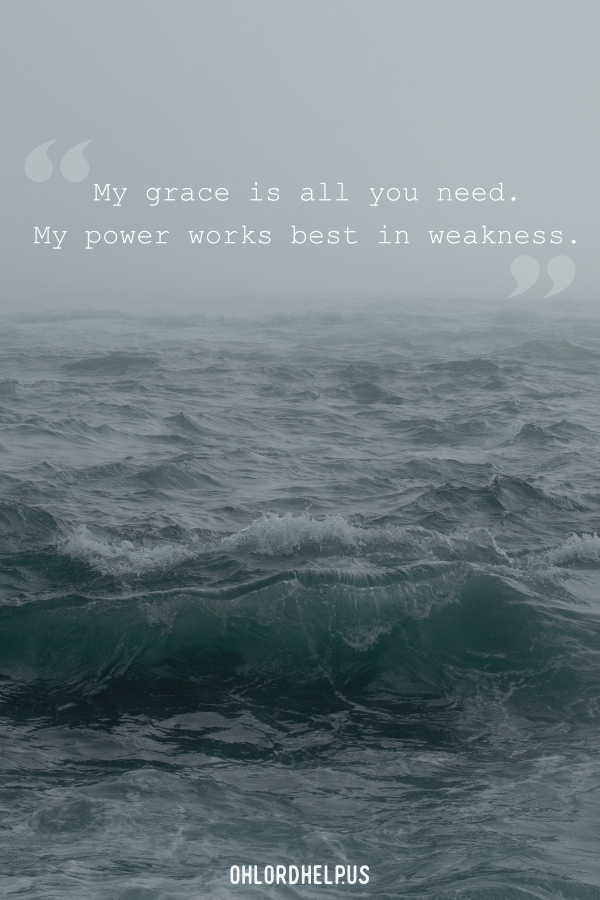 JOHN TOWNER