We can go through seasons of loneliness. It is important to surround ourselves with trusted people when we feel alone and remember God is always with us.
---
---
Loneliness is something that many of us deal with at one point or another. I know I have. Being single often leaves me feeling alone. While others my age are getting married or having children, I can feel at times like maybe I am doing something wrong. This leaves me to feel incredibly alone.
There are many reasons we may feel alone, for me it comes out in my singleness but for others it could be lack of friendships, living away from family, or not having a good support system. Through all of these situations, there is one thing that remains true…We are never truly alone. We are constantly in the presence of our truest friend and savior, Jesus.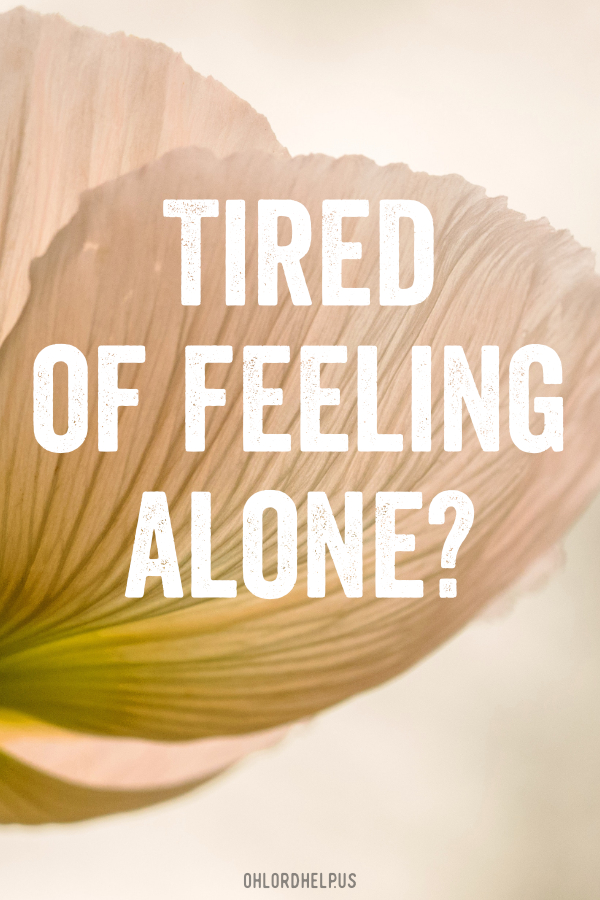 Living Life Alone
Two are better than one because they have a good reward for their toil. For if they fall, one will lift up his fellow. But woe to him who is alone when he falls and has not another to lift him up! Again, if two lie together, they keep warm, but how can one keep warm alone? And though a man might prevail against one who is alone, two will withstand him—a threefold cord is not quickly broken.

Ecclesiastes 4:9-12, ESV
We are not meant to do life alone. A lot of times loneliness can be felt because we don't have people doing life with us. We don't have a "tribe", as many like to call it. While it is true that we always have Jesus, we still need other brothers and sisters around us.
It can be incredibly difficult to put yourself out there and find your people. Trust me, I know. I have just recently found people outside my family that feel safe and that I can genuinely do life with. Let me tell you, the awkwardness is worth it.
God created us as social beings and as such it is important we find people to go through the ups and downs of life with. When you have people to do life with, the feeling of loneliness happens less and less.
Never Separated
No power in the sky above or in the earth below—indeed, nothing in all creation will ever be able to separate us from the love of God that is revealed in Christ Jesus our Lord.

Romans 8:39, NLT
There have been many times throughout my life that I have felt separated from the Lord. This left me feeling completely and utterly alone.
Whether it is a difficult season of life, a sin struggle, or just a normal day, there are many ways we can feel separated from God and lonely. The truth is in the above verse. There is absolutely nothing we can do to separate ourselves from God. Nothing. And if we are not separated from God that means we are never alone. Sometimes we may feel distant or disconnected, but we are never separate.
Even in times of distance, He is there. Even when we can not feel Him, He is there. I am learning, daily, how true this is. He is constant. Look at the trees, the sky, birds, He is there. His creation is proof that He exists and insurance that He is here for us in all circumstances.
Even in times of distance, God is there. Even when we can not feel Him, He is there. His creation is proof that He exists and insurance that He is here for us in all circumstances!
Click To Tweet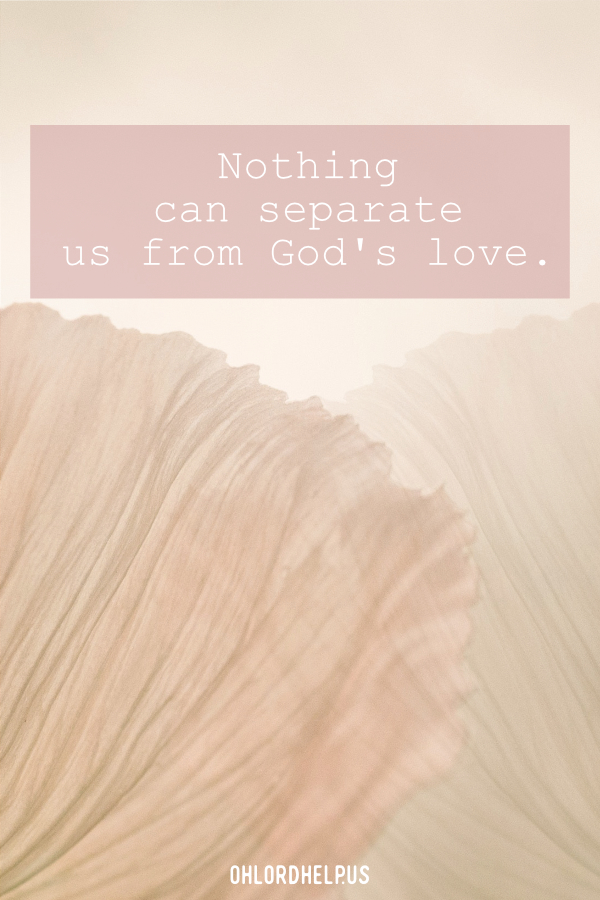 Dominik Scythe