We are all uniquely created and hold significant roles in the Kingdom of God. We often play down our gifts and feed anxiety's lies. It's time to overcome…
---
---
The number one lie in which I have believed in my life is the same lie that millions of others have believed, maybe even you… Because I am an introvert, because I struggle with anxiety, I have believed for many years that I do not have what it takes to successfully spread the gospel…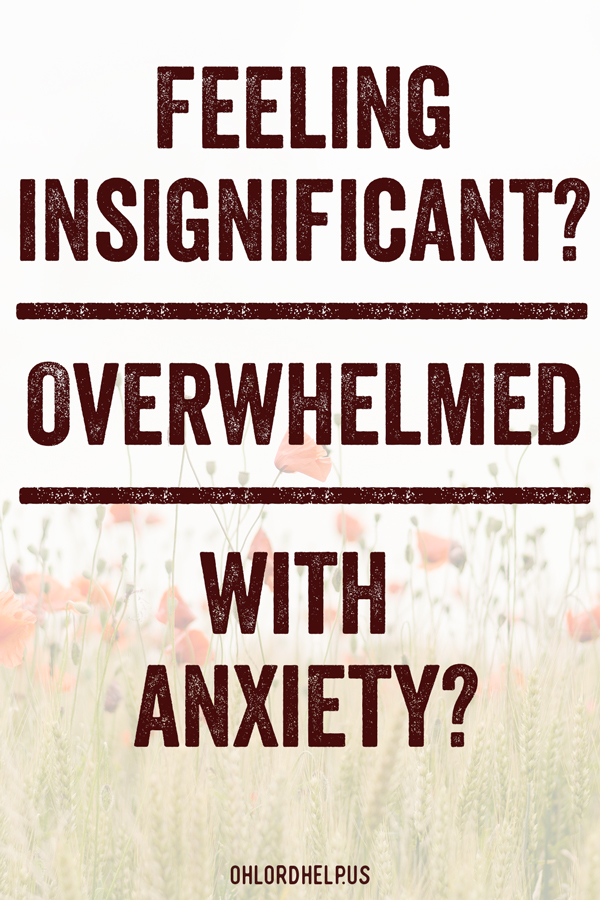 Anxiety Lies
What is anxiety if not blindness to the truth? Anxiety distorts reality. It whispers, "You are not good enough." It makes you feel less than. It is the lie that makes you believe all other lies.
Anxiety is something I have struggled with my whole life, and it is just now, in my late 30's, that I am learning to feel comfortable in my own skin. It is just now that I am starting to see myself as a creation of God. I have a significant and unique purpose to which He has called me. I may not be able to minister like everyone else, but I am able to minister in the way that God created me to, and with the spiritual gifts He has provided me with.
My church is dear to me, but even in the church, this lie is inadvertently propagated. We are told that as Christians, God expects us to do things that make us uncomfortable. While this is true to a certain degree, I also believe that God uses different people in different ways. Some people may feel comfortable turning to a perfect stranger and talking to them about how to become a Christian. Others may feel more comfortable giving a snack and a scrawled Bible verse to the homeless man on the corner.
Haven't both instances spread the message of God? Didn't we both spread His hope? Didn't we both spread His love?
Freedom in Truth
In the Bible, there is one undeniable theme that is seen time and time again: God uses ordinary people to do significant, extraordinary things. When He sent His Son to save the world, He didn't send Him as a powerful king; He sent Him as a helpless baby. Jesus didn't make His triumphal entry into Jerusalem in an adorned chariot. He rode in on a humble donkey. There is one thing for sure, God is not only a fan of the underdog; He is a fan of the introvert.
While being an introvert certainly has its drawbacks, many of the most creative, influential minds have been introverts. Albert Einstein. Abraham Lincoln. Mahatma Gandhi. Rosa Parks. My heightened sensitivity allows me to be more attuned to the emotions of those around me. I can hear the words that aren't being said. I can help soothe the hurts that go otherwise unseen. Since I know how life-crushing it can be in the midst of the darkness, I am at a vantage point to be a light where others cannot. I can point people to my lighthouse, to my life raft, to the One who speaks truth, to my Lord and Savior.
Jesus said, "If you hold to my teaching, you are really my disciples. Then you will know the truth, and the truth will set you free."

John 8:31-32, NIV
And isn't it about time that we start to trust Jesus to free us from the chains of anxiety, from the bondage of our own minds…
The Whispers
Anxiety says… You can't do anything right.
but God says… You can do all things because I give you strength (Philippians 4:13).
Anxiety says… You just don't know what to do anymore.
but God says… I will show you the way, listen for my voice (Isaiah 30:21)
Anxiety says… You are all alone.
but God says… I go before you and I will never leave you or forsake you (Deuteronomy 31:6).
Anxiety says… You are weak.
but God says… I am your safety and strength (Psalm 46:1-3).
Anxiety says… You should be scared.
but God says… Don't let your heart be troubled or be afraid. I am not of this world (John 14:27).
Anxiety says…You are too tired to keep on fighting.
but God says… I will give you rest (Matthew 11:28-30).
Anxiety says… You will never find peace.
but God says… I will fill you with peace and hope (Romans 15:13).
Anxiety says… You are worthless. You are not significant to the Kingdom of God.
but God says… I have given you unique gifts to use for the good of My Kingdom…
There are different kinds of gifts, but the same Spirit distributes them. Different kinds of service, but the same Lord. There are different kinds of working, but in all of them and in everyone it is the same God at work.

1 Corinthians 12:4-6
Where We Are
Booker T. Washington once stated, "Cast down your bucket where you are." Stop comparing yourself to other Christians around you—who they are, what they are doing. Love where you are. Start where you are able. Each person has different needs that can be met best in their own unique way. Some people may respond to a more outgoing individual, while others may appreciate a more quiet, unassuming approach.
I have found for me personally, that I am much better at writing about personal matters; about spiritual matters. I will write posts on social media, text messages to a friend, write stories on my blog that I would never feel comfortable sharing with someone face-to-face. Physical distance, for me, sometimes leads to more emotional intimacy. All the fears and lack of confidence seems to disappear with the miles.
But the more I share with my writing, the easier it becomes for me to be more vulnerable and have those conversations with people. However, I will never feel at ease getting up on stage and giving a sermon. I am much more comfortable letting my life speak for me. And while there will always be times when God takes us beyond our comfort zone, we should not be terrified when serving Him.
If we are uncomfortable in our ministry, how are we ever going to make others feel comfortable? We are all different, but we are all significant and necessary to the Kingdom of God. Click To Tweet
Significant Gifts
I am not good at talking to other people about my emotions. I have a hard time knocking on doors and telling strangers how God has changed my life. But, what I have found is that there is strength in silence. There is courage in waking up every day and continuing on life's path even though you are paralyzed by fear. There is faith in trusting God to lead you through what He has called you to do. Not all sermons are preached, some are merely lived. Not all testimonies are spoken, some are shared by acts of love…
If we are uncomfortable in our ministry, how are we ever going to make others feel comfortable? We are all different, but we are all significant and necessary to the Kingdom of God. You have to understand your spiritual gifts before you can use them. You have to appreciate who you are and Whose you are before those gifts can benefit you or anyone else.
I know that my gift is not speaking, and I have learned to be okay with that. You know who else wasn't good with his words? Moses. The same Moses who led the Israelites out of slavery and brought them to the Promised Land.
God has a plan for each of our lives. He has a significant purpose for our pain. Maybe the very thing we are going through right now is what God wants us to use to lead others out of slavery and into their "promised land". So, you have not received a spirit that makes you fearful slaves. Instead, you received God's Spirit when He adopted you as His own children (Romans 8:15).
---
---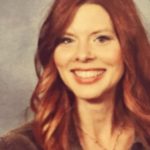 Misty Johnson is a teacher and former psychiatric nurse, who strives to be the change she wishes to see in the world. She spends her days seeking God's peace by meditating on His word, hiking among His splendid creations, and reading thought-provoking stories. Her goal is to encourage and educate others on ways to improve their spiritual, physical, and emotional well-being. If you would like to join others on this journey of holistic healing, you can visit her website at https://spiritbodymindrenewal.wordpress.com/. You can also connect with Misty on Twitter  and Instagram.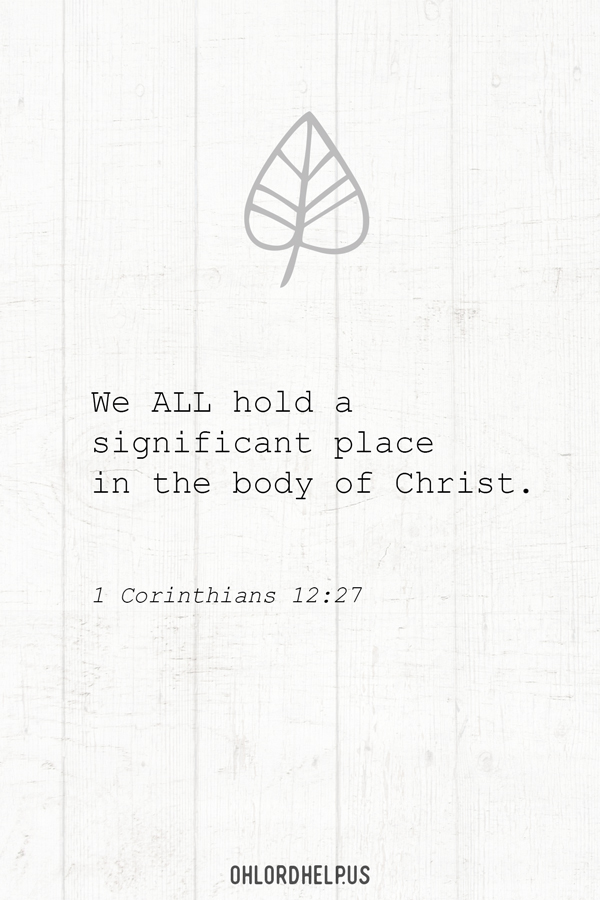 All scripture referenced from the NIV Bible.