Shifting our focus from ourselves to Christ, we die to self and live for Him. Alive in Christ, we reach the fullest expression of who He created us to be. 
---
---
Recently I received an email from a friend who asked me two very simple yet thought-provoking questions. She was writing a talk for an upcoming couples' retreat and wanted to hear from the hearts of women closest to her.
Her first question was: "What does your heart long for?" And the other was: "At your core, what do you desire?" As I considered her questions, I realized how my answers have changed from what they once would have been. My responses signaled a shift in focus–from a limited self-focus to a greater awareness of Christ, who is living in me.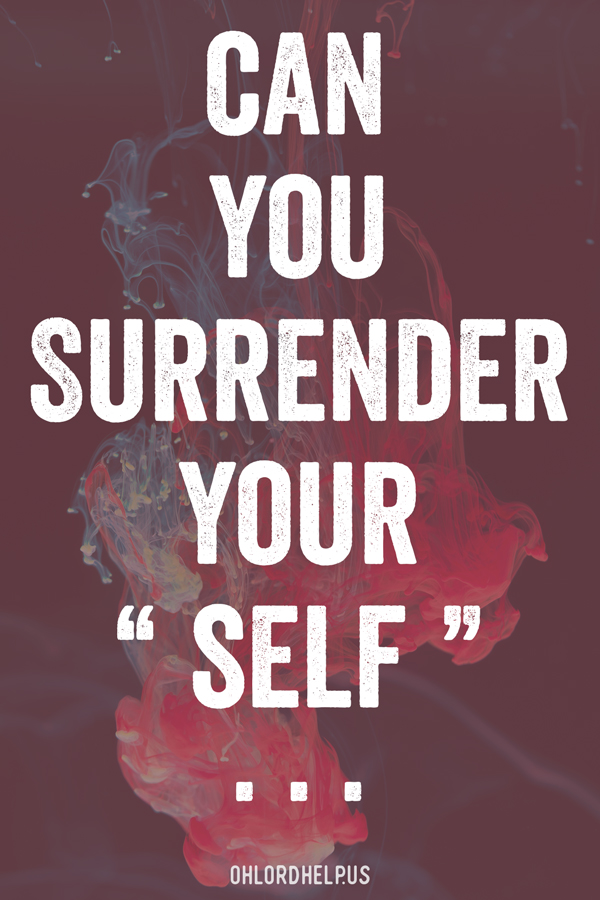 Self-Focused…
As a new believer, I probably would have responded to my friend's questions very differently than I would today. I might have said that my heart longed for love. That my desire was to have a successful career as a singer/songwriter. While there is nothing intrinsically wrong with either of these responses, they are entirely self-focused. Me-centered. I needed to know that I was loved and that I was accomplishing things with the gifts the Lord had given me. Honest answers, yes. Selfish answers? Also, yes.
But as I responded to my friend, I said that my deepest desire is to experience being fully loved by my Father so that I can love others how He loves: unconditionally. It's no longer enough for me to simply receive His love. I want to be so filled to overflowing with it, that when others are with me, they experience His love through me. Thus, the Lord is shifting my focus away from myself. Away from primarily considering my own needs and desires. And He's redirecting my gaze toward Him. He's teaching me what's most important: that He is living in me.
I am crucified with Christ: nevertheless I live; yet not I, but Christ liveth in me: and the life which I now live in the flesh I live by the faith of the Son of God, who loved me, and gave himself for me.

Galatians 2:20
My Gifts?
My response to my friend's next question about desire revealed a similar shift in focus. I replied: "At my core, I desire to create (songs, writings, jewelry, recipes, spaces…) that reflect the beauty that the Lord has given us. I want His beauty to shine through the work of my hands. For it to resonate from the song on my lips." What was once an honest yet somewhat selfish desire-to get to do the things I love to do creatively-has changed.
I've realized that I really have nothing creatively to offer in and of myself. I am only creative to the extent that I recognize from whence my gifts come: from the Creator Himself. So in essence, they aren't even my gifts. They are His gifts, to me, for others. And He doesn't give His children creative gifts so that we can run away from Him to go make a name for ourselves. His desire is for us to stay close to Him. To heed the calling He has given us. And to make creative contributions to this world so that He is glorified.
Wherefore also we pray always for you, that our God would count you worthy of this calling, and fulfil all the good pleasure of his goodness, and the work of faith with power: That the name of our Lord Jesus Christ may be glorified in you, and ye in him, according to the grace of our God and the Lord Jesus Christ.

2 Thessalonians 1:11-12
A Self-Obsessed World…
What the Lord calls us to do looks drastically different than what the world wants from us. The world is self-obsessed. Everywhere we look, there are books about self-love. Reminders that we need to practice self-care. Encouragements to pull ourselves up by our own bootstraps and be self-sufficient. Invitations to take selfies and plaster them all over our personalized social media pages. Sorting through all of this, we can become overly self-conscious. We might lack self-confidence. Fall prey to self-doubt. Feeling like we don't measure up, we can tend toward self-hatred.
Interestingly, thousands of years ago, Paul wrote to Timothy describing how in the "perilous" last days, we would be caught in this cycle of self-destruction:
For men shall be lovers of their own selves, covetous, boasters, proud, blasphemers, disobedient to parents, unthankful, unholy.

2 Timothy 3:2
But all of this self-exploration is a chasing after the wind. Because until we are grounded in I Am, we will never be able to make sense of ourselves. Much less create anything of worth. We must die to ourselves and be hidden in Christ (Colossians 3:3). But if we're not careful, this process can get twisted.
All of this self-exploration is a chasing after the wind. Until we are grounded in I Am, we will never be able to make sense of ourselves. Click To Tweet
Twisting…
The way the world frames the notion of 'dying to self' is soul-killing. To the world, if you follow Christ, you will lose your precious personal identity. This carnal perspective claims that dying to self-means sacrificing our self-expression.
And the enemy warns us: "If you follow Christ, you won't get to pursue the deepest desires of your heart or do the things that make you come alive." Carnally minded believers might even encourage you to squelch your deepest desires in lieu of serving others. Don't piddle your time away painting that painting when you could be dutifully sweeping the floors of the fellowship hall!
But this kind of twisting is of the enemy. Thank God, the Lord is not in the business of twisting, but of shifting. He shifts our gaze away from ourselves toward Him. And when we focus on Him, we learn who He truly is and what He actually desires for us. When we're in right standing with Him, our deepest desires tend to align perfectly with what He is calling us to do.
A Paradox of Life and Death…
The world will never understand this paradox because it can only be spiritually discerned. But when we completely die to ourselves and allow Christ to fully live in us, we come alive. And when we're alive in Him, we are able to reach the fullest expression of who the Lord has uniquely fashioned us to be. When we surrender our self-will to His will, we find that the results and the rewards are far greater than we ever could have arranged for ourselves. When we die to self and live in Him, He fully equips us to accomplish our deepest desires which He ordained for us.
Verily, verily, I say unto you, Except a corn of wheat fall into the ground and die, it abideth alone: but if it die, it bringeth forth much fruit.

John 12:24
Beloved, when we are no longer living for ourselves but for Christ, we can begin to grasp what Paul meant when we wrote:
For to me to live is Christ, and to die is gain.

Philippians 1:21
Have you made a shift, from yourself to Christ in you? Have you died to yourself and come alive in Him?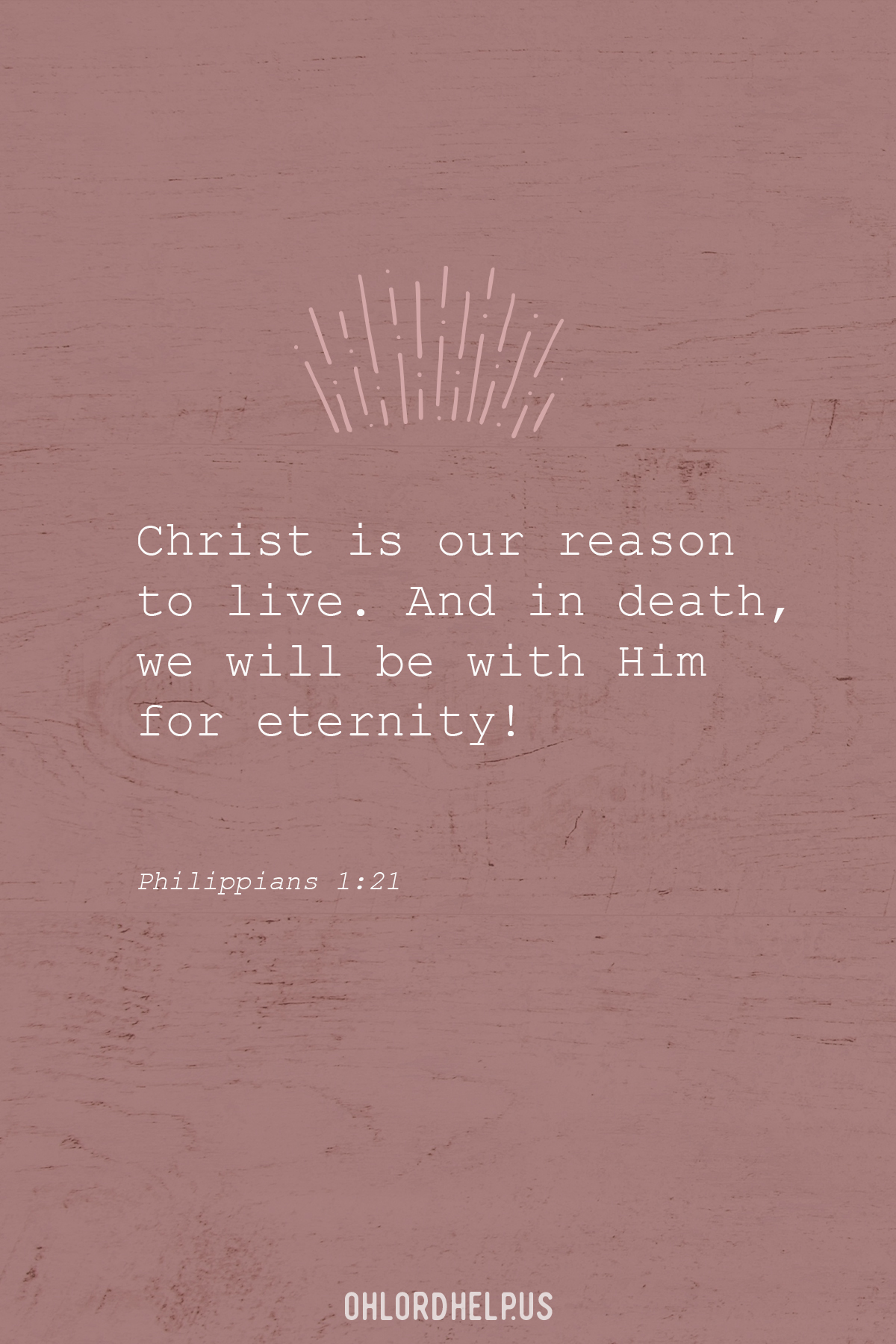 All scripture references are from The King James Version of The Bible