We can learn by looking back. We are taking time to reflect on the previous year of our mission and refocus our vision and purpose. 
---
---
At the new year, my husband and I sit down and write out what happened the previous year and what we foresee in the year to come. Then the following year, we read over what we thought would happen and compare it to actuality. It's a tradition that has brought awareness to how God moves in our lives.
So let us begin this tradition here at Oh Lord Help Us, shall we? Let's reminisce over this past year and dream for the year we are now walking in.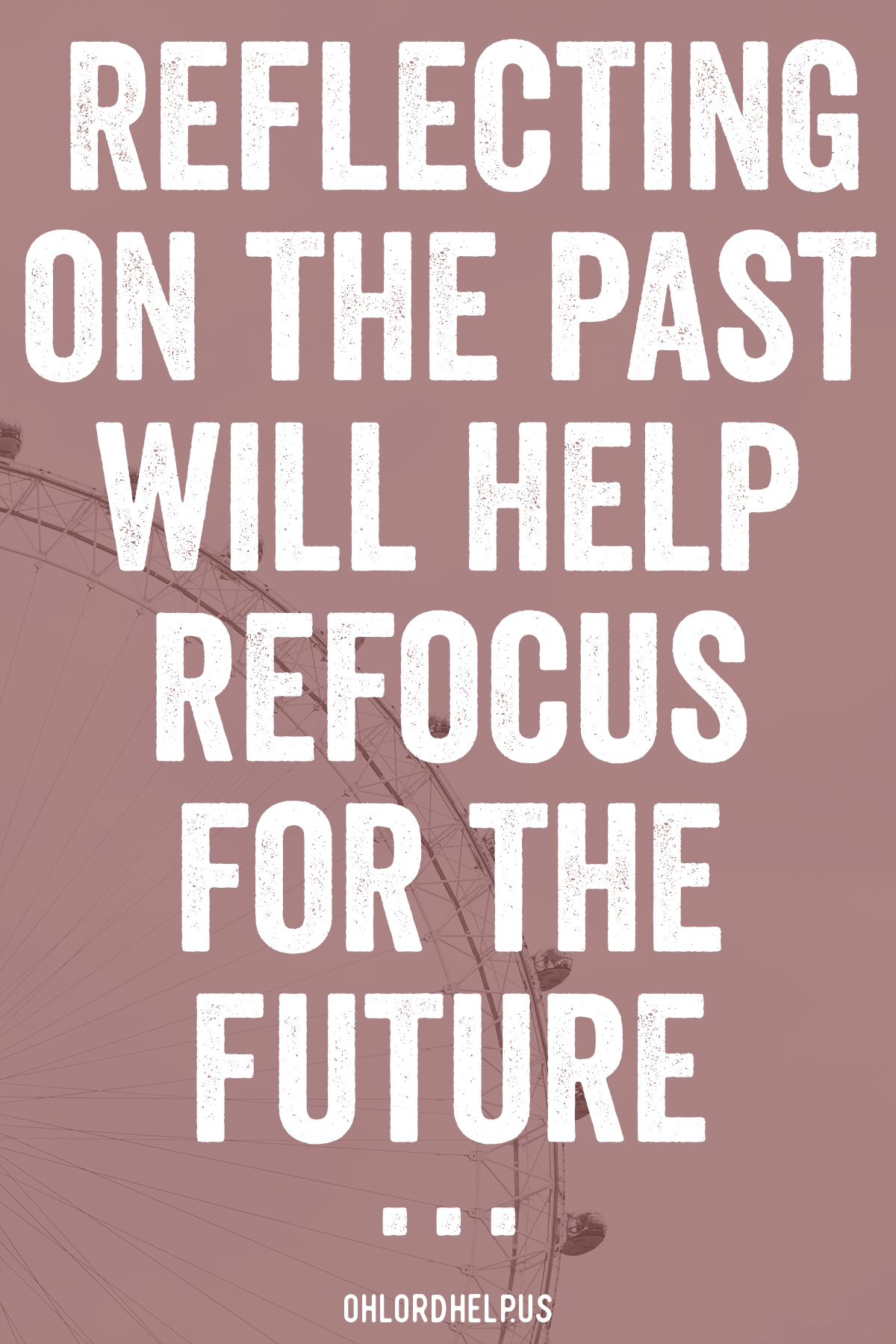 Looking Behind
In the community…
Two thousand and eighteen began with a desire to begin connecting with women in our local community. The message I was feeling so passionate about provided the opportunity. Previously, I was sharing the but God message in the homes of friends. But in January, we decided to make it public here in North Carolina, and in April, the message went to Louisville, Kentucky. Looking back, it doesn't seem like it should have been that big of a deal, but honestly, it stretched my faith and pushed me out of my comfort zone in so many ways.
I felt incredibly vulnerable. Whereas before I would never put myself in a situation where I could look like a fool, now I was putting myself out there with no guarantee that what I was doing would be received. Ok, honestly it was that I didn't know if I would be received. See, the Lord revealed to me that I had my identity wrapped up in what I was doing, rather than in who He says I am. This is still a daily struggle – not gonna lie.
The Church in action…
February and March were consumed, personally, with training to become foster parents. For five Saturdays we were in class learning. And for five Saturdays we got to see the Church come together. The families in our small group all took turns watching our kiddos so that we did not have to pay for childcare. You guys. There are many ways to care for those in foster care. One way is to help, in practical ways, the families who are fostering.
The beginning of a vision…
In the fall of 2017, a vision began to form in my mind of our ministry becoming a nonprofit. The vision was incredibly blurry, which I know means it wasn't time for it yet. God will give me glimpses to keep me motivated, but not so much that I run ahead of His timing. So as I was resting in the blurriness, we began to give to other non-profits who were being the hands and feet of Christ to women in need.
The revealing of a vision…
In the spring of 2018, the Lord began to reveal the vision. As I was feeling overwhelmed with making items for our shop, the Lord reminded me of the burden I felt through our foster care training for the older population of foster care youth. Specifically, those who are aging out. He spoke into my spirit, These are who you are to help. Help them through this transition. Mentor them, and employ them. Meet their physical need, and show them the love of Christ.
This brewed in my spirit for several weeks, until the opportunity came for me to put into words the vision that was given to me. And as is often the case for me, it all began to happen very quickly. The decision was made to make all of OLHU the nonprofit, and for this mentoring and employment of young ladies aging out of foster care to be a program called Hope + Vine. This gives us the opportunity for other mentoring programs in the future.
The struggles…
Even though so much has happened so quickly in the past 5 months, it often does not feel quick enough for my impatient, and fearful, spirit. I have been feeling overwhelmingly convicted of my lack of faith for God to provide. I know in my mind the truth, but I struggle daily to rest my soul in it. I know that if the dream came from the Lord, which I believe it did, then there is no failure. We are only to be obedient, moving when He says move, and remaining still when He says to wait. It will be what He wants it to be, and we will hold it with hands wide open. And for sure, He will bring it to our attention when we begin to close our grip.
There are lots of things to figure out, and it can seem overwhelming if I focus on these too much. It becomes about me striving to make it happen, rather than being obedient and watching God get the glory as He makes it happen. You all, I much prefer to sit back and watch God show off. But again, this is a daily struggle.
If the dream came from the Lord, then there is no failure. We are only to be obedient, moving when He says move, and remaining still when He says to wait. It will be what He wants it to be, and we will hold it with hands wide open. Click To Tweet
Seeing What is Ahead
Our year began with, but God, Where the Story Changes and ended with Hope + Vine. Throughout all of it, our heart has been for the woman who feels broken and messy; who feels she doesn't belong; who feels unsure; and to help her find the freedom to be who she is created to be. And our heart will continue to remain with this woman. I am this woman. You are this woman.
So what is in store for this year?
The devotionals will continue. We have a desire to add a podcast and are praying and waiting for God's timing on this.
We will be present in our community, meeting with women who desire to be honest with their struggles and to find freedom.
There will be more studies written and published, taking women deeper into knowing who they were created to be.
The shop will be expanding in a possibility of ways: Through affiliates, a mobile boutique, wholesale, or – who knows, maybe even retail.
By employing artisans through the Hope + Vine program, we will be able to provide custom made items for conferences.
We will be breaking the cycle of foster care by providing a stable environment for those in this transitional season.
My Prayer
I am so thankful to be walking this road with you. We are all messy. We mess up and cause messes. But I'm not afraid of your mess. We are all welcome here.
Oh Lord, help us know and be who you created us to be. I long for these precious women to know their value, to know they are chosen and beloved by you, Almighty God. Let us live with confidence, Lord, knowing we belong to you. And in that confidence, I pray we can act with boldness, with your love pouring out of us. I ask Lord, to be a ripple in the effect of your sacrifice. Amen.
You are a chosen people. You are royal priests, a holy nation, God's very own possession. As a result, you can show others the goodness of God, for he called you out of the darkness into his wonderful light.
1 Peter 2:9, NLT