When we apply addition to the gospel of salvation – Jesus + the Law, Jesus + works – it becomes counterfeit. It is no longer about Jesus, but about us.
---
---
My mom raised me with this example: Having grown up impoverished, she was determined to own nice things as an adult. She had a nose like a bloodhound for clearance racks with designer clothes and mom carried them like a beauty queen each day at work. She didn't have a lot, but what she had was quality.
No counterfeits. No knock-offs for Betty, not even when it came to diamonds. Cubic Zirconias? Are you kidding me?! Don't even. She kept her eye on a 1+ carat solitaire for quite a while leading up to their 25th wedding anniversary, then informed my dad that he was buying it for her. Poor dad. He had a hard time keeping up with all the money she told him she was saving him.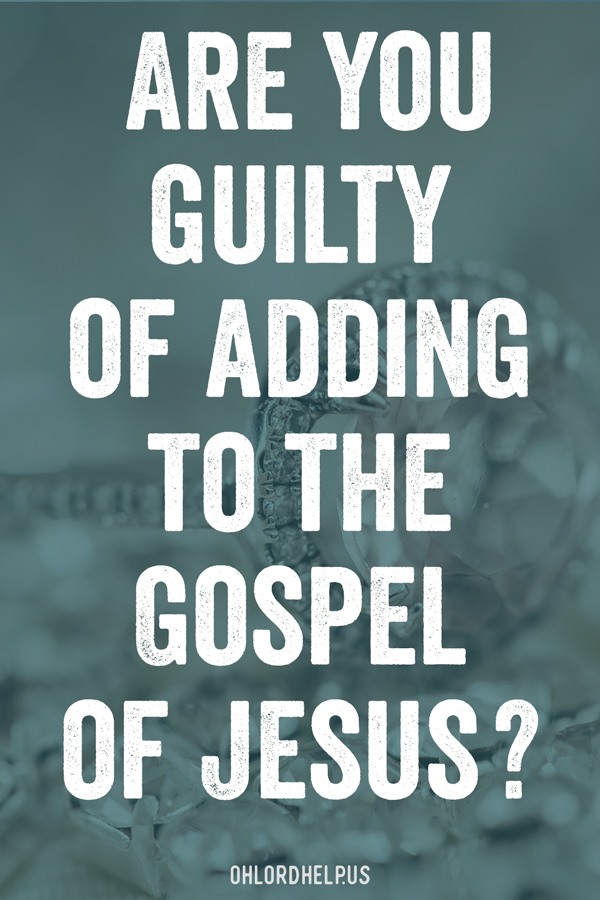 Genuine vs. Counterfeit
A lot of women like knock-off purses because they can't afford the genuine article. Some are satisfied with CZs or crystals in their rings, or imitation leather shoes, but I was simply not raised that way. It's the real deal or no deal. The real deal lasts longer, at least that's what mom said and in this case, I'm prone to agree with her. I'll just own fewer items of said thing. (I'm not sure my husband agrees.)
If we think much about it, our world is drawn toward inauthentic people, too. Rock stars, movie stars, sports stars…evangelical music stars or preacher stars (ouch!). Before you blast me, I am not implying all famous evangelical music/preachers are inauthentic. Genuine folks can be difficult to be around; you know, like looking in a mirror and not liking what you see.
I wonder if the prevailing, positive attitude toward counterfeit things or people is directly related to our tendency to accept and worship counterfeit forms of Jesus. Every denomination has done it since the early church, actually. In Galatians 1:6, Paul was astonished – think speechless with surprise – that the Galatian church had already turned away from the gospel he had shared with them.
I am astonished that you are so quickly deserting him who called you in the grace of Christ and are turning to a different gospel – not that there is another one, but there are some who trouble you and want to distort the gospel of Christ.

Galatians 1:6-7, ESV
Counterfeit Church
Paul was amazed! It seemed unthinkable that this church with whom he had shared the gospel of Jesus openly and freely had been swayed by Judaizers so swiftly into another belief system of Jesus+ legalism. He believed the matter was deeply important, so much so that he proclaimed that those who caused the Galatians to stray should be accursed – damned, doomed.
But even if we are an angel from heaven should preach to you a gospel contrary to the one we preached to you, let him be accursed. As we have said before, so now I say again: If anyone is preaching to you a gospel contrary to the one you received, let him be accursed.

Galatians 1:8-9, ESV
In light of Paul's strong words, perhaps we should take a closer look, as well.
Jesus +
We're not even original with this false worship. Shockingly, you will see in Gal. 2:11-14, Peter – the rock upon which the Church was built – was also intimidated by the well-spoken Jesus+ folks.
But let's just pretend that we are original for a minute. How do we add to the gospel today? Remember: none of us are immune to this.
Jesus+Works
I'll begin with my own way: Jesus+ good deeds or works. Now, we all know better than to SAY this aloud, but deep in our place of knowing there is a tiny voice tauntingly saying if I don't DO (enough) good things I'm not ______, (saved, an acceptable Christian, etc.) However, the gospel of Jesus explicitly states that the death of Christ is sufficient to satisfy all of God's requirements for sin, (I Corinthians 15:3-5; Romans 3:23-24; Romans 6:23).
for all have sinned and fall short of the glory of God, and all are justified freely by his grace through the redemption that came by Christ Jesus.

Romans 3:23-24, NIV
Jesus+Daily Devotional
Another way we counterfeit the good news of Christ is Jesus+our daily devotional. A truckload of guilt and shame results from this mentality. Are daily devotions beneficial? Absolutely. Will they help you grow in the grace and knowledge of Christ? If they are Christ-centered, clearly, yes. Will they add to your stance of salvation before our Father? A resounding NO.
Jesus+Prayer
I argued with the Spirit, just a little, about this one because it truly is a sacred cow…Jesus+ a vibrant prayer life. I know, I know! Most of us long for it, again, have felt guilty about not having a "bam-you're healed!" prayer life. But I've got to tell you, over the years my practice in prayer has traveled from the laundry list of needs to following some respected guy's formula, to a lifestyle prayer, to a more meditative form.
Prayer changes me most when I come into His presence and adore Him. Seriously, though? Each time I ask God to forgive me for not 'praying enough,' I hear Him say in my spirit, "I'm here. I haven't left you." It's incredibly humbling and washes me with His grace.
Jesus+Politics
How about Jesus+ how you vote? Whether you are a Conservative or Liberal (and all that entails)? Please.
Less of Me
There are many more things we add to the gospel in our modern day because, well, then it's more about us and less about Him. If I have anything at all…anything to do with my salvation, Jesus didn't have to come and die.
So you see, pride is at the core of wanting to add to the perfect gospel. It's more of me and less of Him instead of more of Him and less of me, (John 3:30). Oh…there's that snake in the grass yet, again.
Paul is clear in Galatians – the genuine gospel is preeminently worthy of a zealous defense.
Be alert, warriors.
Pride is at the core of wanting to add to the perfect gospel. If WE have anything at all to do with our salvation, Jesus didn't have to come and die. Be alert! Guard against this mindset! Click To Tweet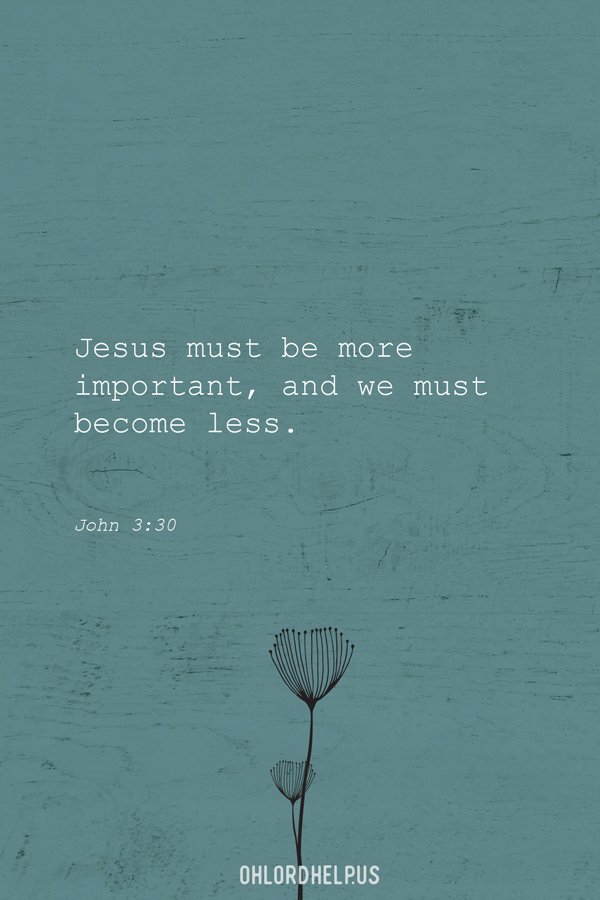 Material gleaned from Rev. Jamaal Williams' sermon, 9/16/2018 and Charles Stanley, Galatians: Letter of Liberation, The Living Insights Study Bible