We all have a plan nestled deep in within us. For me, that agenda typically serves to provide me with comfort and ease. Let's take a look at Scripture to see how the Father's agenda is superior to ours and how it brings glory to Him and blessing to us! 
---
---
A few weeks ago, I needed to pick up something from my doctor's office and get a membership at a local gym. There isn't a direct road between either of the places. So, I made a big, jagged circle around the city. I left an hour later than I had originally planned and every traffic light I came to was red. Isn't that just how it works? But I talked my irritation down, telling myself that I didn't have to be back home for two hours and there was plenty of time to accomplish my stops.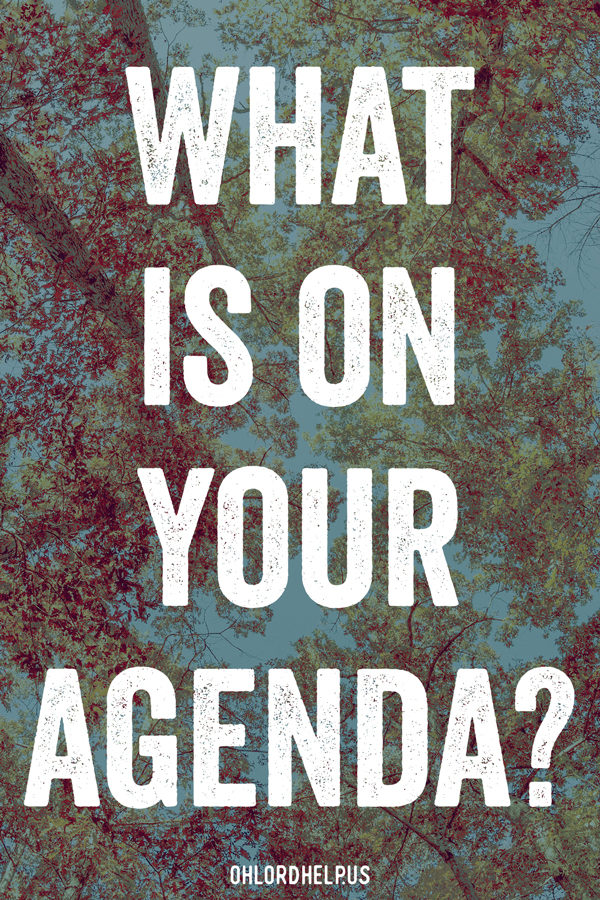 Testing My Agenda
After my first task was complete, I hopped back into my car and made my way to the other end of town. Once again, I caught every-single-light. Some of the lights in my town are two-three minutes long…just to give you a feel for how flabbergasted I was getting.
I thought I was pulling into the parking lot of the gym I wanted to join. Then I realized I had the wrong coordinates. It was a different fitness center, altogether. I started laughing and said out loud, You have GOT to be kidding me! I found a shady spot in the lot to park and sat there a moment to regroup. The gym I thought was close to me was actually another ten minutes away and it had way better reviews than this place.
Sobering Awareness
On my way home, still getting caught at every light, I made my last stop at the grocery store. I quickly secured the three things I needed and went to stand in the shortest self-check-out line. The lady in front of me only had one bag of grapes, but she was having trouble understanding what the machine wanted her to do. It quickly became clear she couldn't read English nor speak it very well.
In God's mercy, I felt a wave of compassion when she cast me a distressed glance. As the line grew longer behind us, I was able to help her complete the transaction and put her at ease despite the impatient tone in the air. As I watched her walk away with a smile on her face it hit me: That's why I caught all the lights.
Slow Your Roll
What a gift! As I pieced together the events of my day, giddiness overflowed in my spirit. God used me to show that woman His kindness! There was nothing wrong with my to-do list, yet God had a greater plan and chose to utilize me in it. Now, I know I'm not the only helpful person in Northern Virginia and the Lord can use anyone to accomplish His will. But at that moment, He chose me to be a helper. And He also revealed to me that my agenda had been trifled with for His righteous purpose. And isn't that what we all seek – to know our purpose?
My dear brothers and sisters, understand this: Everyone should be quick to listen, slow to speak, and slow to anger, for human anger does not accomplish God's righteousness.

James 1:19-20, CSB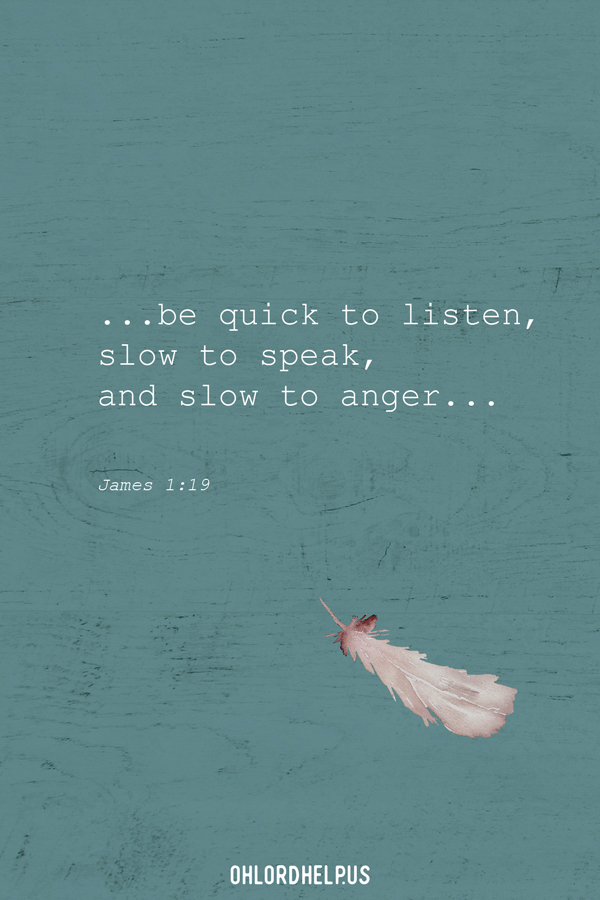 We're All Lawbreakers
What then? Are we any better off? Not at all! For we have already charged that both Jews and Gentiles are all under sin.

Romans 3:9, CSB
Another point the Lord has been teaching me is how alike I am with my fellow citizens. God is showing me through seemingly menial moments, like my grocery experience, how great His patience is with me. Because of His kindness toward me, God invites me to extend that same patience to the people around me and mirror the character of my Savior!
Or do you despise the riches of his kindness, restraint, and patience, not recognizing that God's kindness is intended to lead you to repentance?

Romans 2:4, CSB
Remember…
So, the next time you're slowed down by a long check-out lane, a gazillion red lights, or something threatens your agenda, remember these three things:
God's Opinion of Me
They are justified freely by his grace through the redemption that is in Christ Jesus.

Romans 3:24, CSB
God sees me through the purified lens of His Son, Jesus Christ. I am redeemed and have right standing with my Creator. Because of that, God invites me to be a part of His agenda which produces righteousness and brings Him glory!
God sees us through the purified lens of His Son, Jesus Christ. We are redeemed and have right standing with our Creator. We are invited to be a part of His agenda which produces righteousness and brings Him glory! Click To Tweet
God's Love for Me
Love consists in this: not that we loved God, but that he loved us and sent his Son to be the atoning sacrifice for our sins. Dear friends, if God loved us in this way, we also must love one another.

1 John 4:10-11, CSB
Because God loved first, I have everything I need to pour out on those around me. (Even that really rude person who cut me off.) I have no idea what is going on in the heart of a stranger…or even a friend. What if they received some disparaging news or their boss yelled at them? Perhaps they're grieving or are in debt up to their eyeballs. I cannot know, but God does.
God knew what was in the depths of my heart when He chose to love me. He knew the sin, the hurt, the ugliness. Since God loves me in the face of my sinfulness, I also must freely love, trusting that God is "Omni"; I am not.
God's Presence with Me
The Lord your God is with you, the Mighty Warrior who saves. He will take great delight in you; in his love he will no longer rebuke you, but will rejoice over you with singing.

Zephaniah 3:17, NIV
Know this, sisters, the Father is with you wherever you go. You lack nothing. His love is unfailing, His plans will be accomplished and they are for your good and His glory. God's will cannot be stopped; not by you or me or any other thing in the universe.
His love is a consuming fire and nothing can quench it. You and I do not deserve it and there is nothing we can do to earn it. But He still sent His Son to secure us for Himself. His character is trustworthy and stands the test of time…and beyond. Rejoice in His love for you!