Asking God 'why' is natural. But we can rest and trust in God; His decisions, His timing. He is the Potter; Sovereign over us, His children.
---
---
The Life-Force is a sort of tame God. You can switch it on when you want, but it will not bother you. All the thrills of religion and none of the cost.

C. S. Lewis, Mere Christianity
I wonder, sometimes, if we Christians don't wish for a tame God as opposed to One who has given us a way in which to live our lives…and actually requires it of His followers. You know, a god who is just nice and loving and gives us what we want. I had to ask this of myself recently when I realized that I was questioning God about a prayer that seemed not to be answered.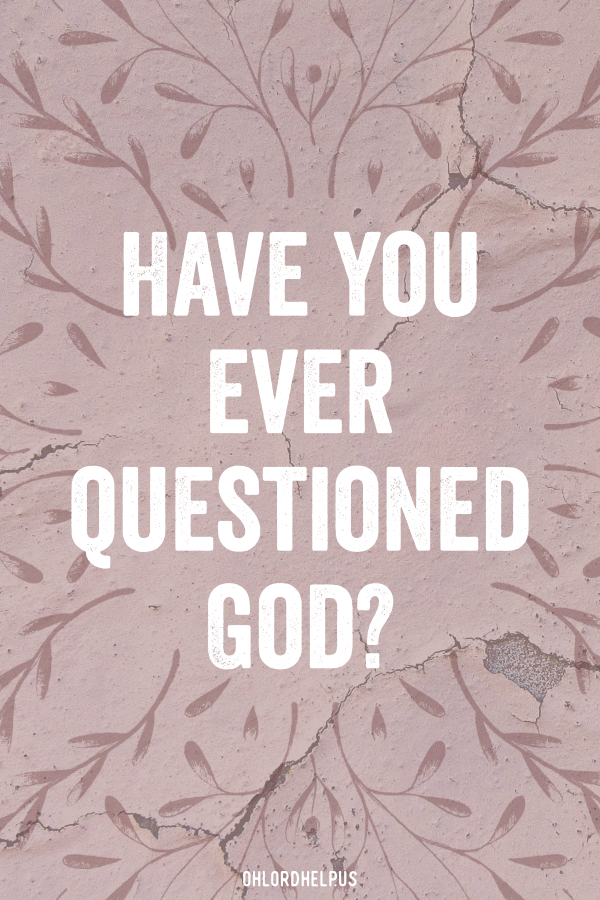 The Potter
Oh, I wish it was the first time or the hundredth time I had questioned Him about the way my Father handled things, but sadly, it wasn't.
Have you ever prayed for a long time for a loved one to come to Christ and they remain unconverted? Or for someone to be healed and they weren't? Have you asked for (fill in the blank) and it hasn't happened?
Me too.
But this time, when I began to question God's working, the Spirit reminded me of an old song called 'The Potter's Hand', from a 1998 Hillsong album. He uses music with me often because it has been such a pivotal part of my walk with Him since the time of my salvation. This, in turn, led me to several scriptures concerning God as our Potter.
Woe to those who seek deep to hide their counsel far from the Lord, and their works are in the dark; They say, 'Who sees us?' and, 'Who knows us?' Surely you have things turned around! Shall the potter be esteemed as the clay; For shall, the thing made say of him who made it, 'He did not make me'? Or shall the thing formed say of him who formed it, 'He has no understanding'?

Isaiah 29:15-16, NKJV
Why, God?
When I was a hospital chaplain, I often heard the agony of heartbroken family members asking why 'God had done this' to their loved one who had a terminal illness, died unexpectedly, or suffered in a prolonged way. At the beginning of my career, despite my training, I wanted to defend God while comforting them.
It wasn't possible.
And God didn't – and doesn't – need my pitiful defense.
But now, O Lord, You are our Father; We are the clay, and You our potter; And we are the work of Your hand.

Isaiah 64:8 NKJV
What shall we say then? Is there unrighteousness with God? Certainly not!…You will say to me then, "Why does He still find fault? For who has resisted His will?" But indeed, O man, who are you to reply against God? Will the thing formed say to him who formed it, "Why have you made me like this?" Does not the potter have power over the clay, from the same lump to make one vessel for honor and another for dishonor?

Romans 9:14-21, NKJV
I hope you will find time to read the entire chapter of Romans 9, as it reveals God's compassion and sovereignty more completely than these few verses.
Historical Familiarity
In my lifetime, we have developed a familiarity with God that generations before us did not possess. Sermons such as Puritan preacher Jonathan Edwards' "Sinners in the Hands of an Angry God," would hardly be tolerated today in most churches. Although it is considered the most famous sermon ever preached in American history, I dare say the majority of Christians in the 21st century have never heard of it or Him.
Somewhere in the '60s, we decided we liked the soft-sell of the Gospel as if there is one. A loving Father full of mercy was more palatable than the complete picture, which adds a Father who disciplines those whom He loves (Hebrews 12:6; Proverbs 3:12).
Do you recognize the peace and love of the 60's-70's permeating the church? The Potter, Who molded and created us…well, He was so 1800's!
The word which came to Jeremiah from the Lord, saying: 'Arise and go down to the potter's house, and there I will cause you to hear My words.' Then I went down to the potter's house, and there he was, making something at the wheel. And the vessel that he made of clay was marred in the hand of the potter; so he made it again into another vessel, as it seemed good to the potter to make. Then the word of the Lord came to me, saying: 'O house of Israel, can I not do with you as this potter?' says the Lord. 'Look, as the clay is in the potter's hand, so are you in My hand, O house of Israel!'

Jeremiah, 18:1-6, NKJV
And as His children, we, my friends, are no different.
Just Puppets?
Does this mean we can never ask God why? Are we His docile puppets? I believe we know the answer to that.
Let's frame that in the context of a parent with a child. If you are not a parent, then look back to your childhood. How do you respond when your children ask you questions concerning a decision you have made on their behalf?
What was the motive for your decision? Was it out of anger or love? For their good? Their safety or health? This is vitally important because our Father's motives are always pure and loving (Hebrews 12:10).
Were their questions for understanding or due to defiance, opposition, or insolence?
Don't we believe that our Heavenly Father can be trusted to be a better parent than we are/were/had?
He is Sovereign
See what great love the Father has lavished on us, that we should be called children of God! And that is what we are! The reason the world does not know us is that it did not know him.

I John 3:1, NIV
Whatever you are living in at the present, trust Him.
Ask, but trust. Rest and trust.
As the beautiful, lyrical song professes, He is Sovereign over us.
We can trust our Sovereign God. It doesn't mean we can't question, but we can rest in His timing, decisions, and goodness.
Click To Tweet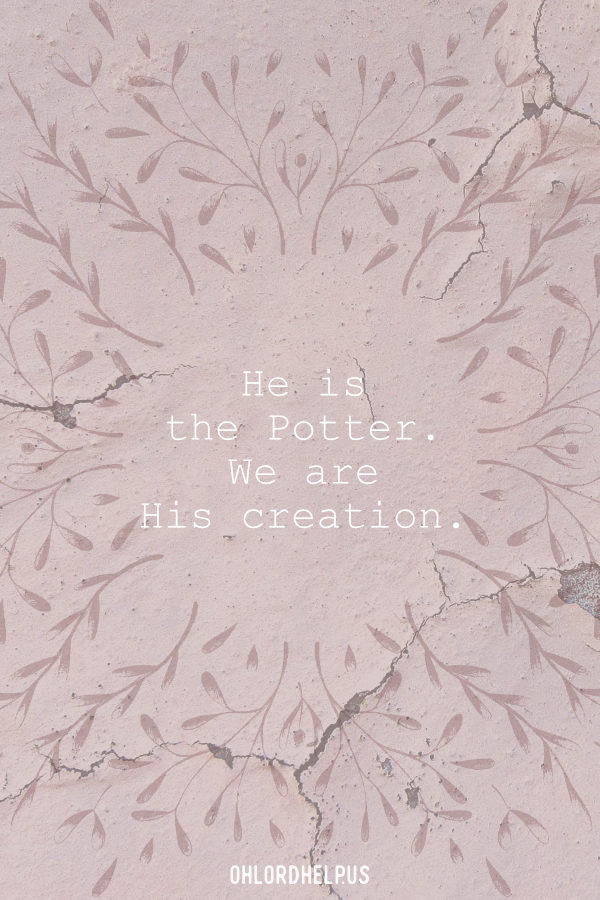 Andrew Buchanan