Before celebrating the arrival of the Messiah, we must prepare our hearts during Advent. Only by preparing, can we truly rejoice in the gift of the Messiah.
---
---
When I was a little girl Christmas meant visiting Santa in a large downtown department store. Whether it was cold and snowy, sunny or rainy, my lower-middle-class family also feasted on the magnificent Christmas scenes in display windows at the giant Sears store. Each window portrayed winter wonderlands or Santa's workshops that captured our dreams and imagination. Afterward, dad would treat us to dinner at the now defunct Miller's Diner. Of course, I loved presents, but the warmth of those memories linger longer and deeper in me than any tangible gift I opened in my childhood.
And Jesus? He was an afterthought. Mom was a Sunday church attender and dad did not attend at all.
Advent? That's something the Catholics did…or something.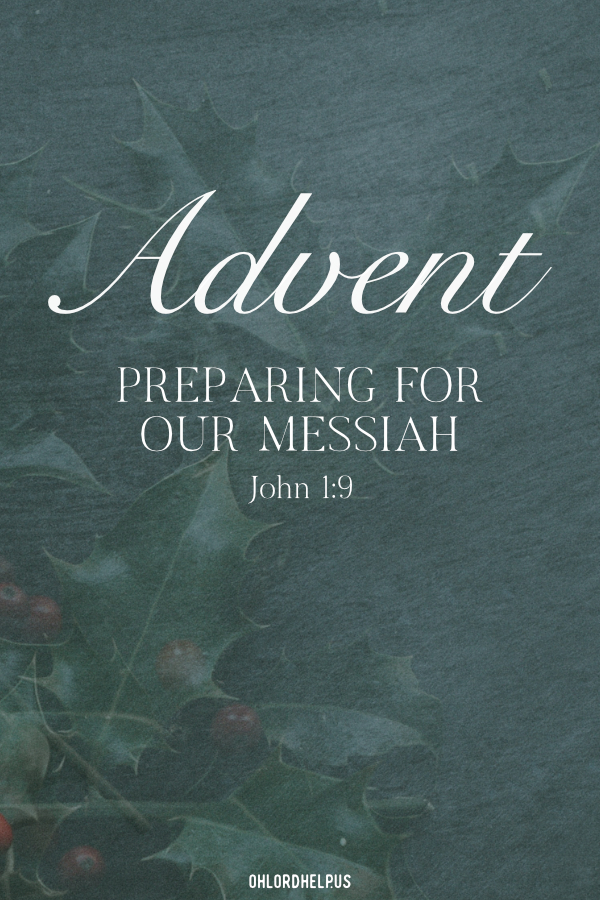 Arrival
Until several years ago, I'm embarrassed to admit, I continued to believe that Advent was "something the Catholics did" to commemorate the birth of Jesus.
The first Christmas season my husband and I were attending our current church, the pastor announced Advent services toward the end of November. My husband and I looked at each other quizzically. What had we stumbled into? Um. Was this a Cathobaptist Church?! We had some research to do!
As we discovered, Advent isn't a magical word (or a Catholic word); it simply means "coming" or "arrival." Our faith tradition had never acknowledged it, to our loss.
The true light, which gives light to everyone, was coming into the world.

John 1:9, ESV
Advent Preparation
I think where we might get confused is that we think of this season leading up to Christmas as one of mere celebration, but its origin was "primarily as a season of preparation – a time for prayer and self-reflection," (Because of Bethlehem Study Guide by Max Lucado and Christine  M. Anderson).
I hear what you're you're thinking…Wow! Why don't you just pour cold water on my Christmas?! Do you want me to take down the tree? Pull the lights down from the roof and take the cute snowmen off of my porch? What about the presents, are they to go, too??
Hold on…there's more.
The Messiah: Celebration
I have found that when I make time to reflect and pray, the Holy Spirit reveals areas of my life where I am weak, where I am needy, where I have been hiding from Him. But I am not condemned! I have Emmanuel: God With Us, God With me. Therefore, Christmas is also a time of celebration and rejoicing!
Can we not hold these all together? Self-reflection, prayer, and celebration? I believe that we must.
In an Advent sermon in 1928, the then 22-year-old Dietrich Bonhoeffer said,
The celebration of Advent is possible only to those who are troubled in soul, who know themselves to be poor and imperfect, and who look forward to something greater to come. For these, it is enough to wait in humble fear until the Holy One himself comes down to us, God in the child in the manger. God comes. The Lord Jesus comes. Christmas comes. Christians rejoice!
Are you troubled in your soul, poor, and imperfect? Rejoice! The Savior has come!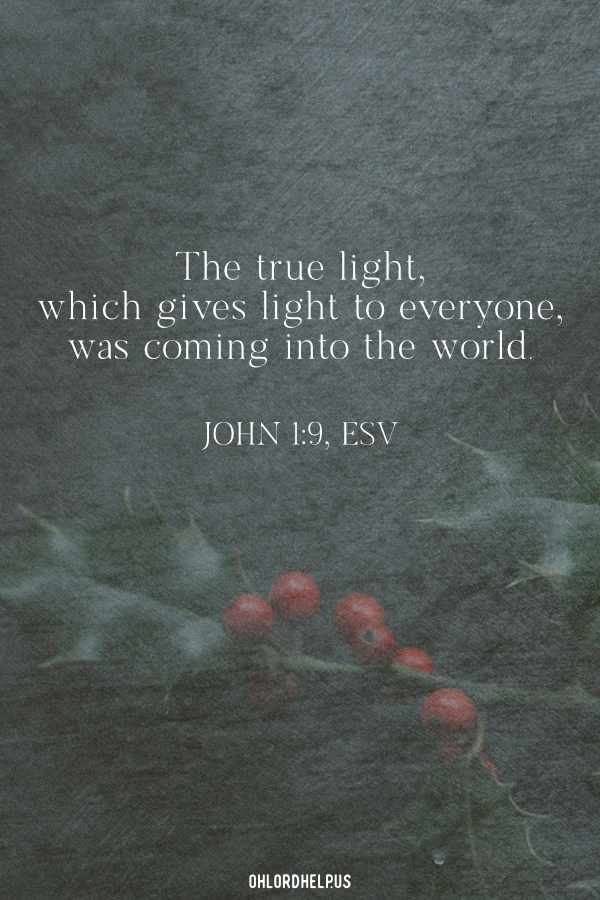 Annie Spratt