When we vulnerably share our stories of the struggles we face, we invite our brothers and sisters to help us pass any testing or trial in our lives.
---
---
I've been thinking a lot lately about the middle. You know, the part of the story before the denouement–before the climax. Before all the plot lines come together and the connections become clear. It's the part when the story gets messy. Even downright ugly. The part when the protagonist goes through a time of testing. She doesn't know how it's all going to play out, and she's trying not to lose hope. It's a time when things can feel awkward, uncomfortable, even scary and hopeless. It's the middle.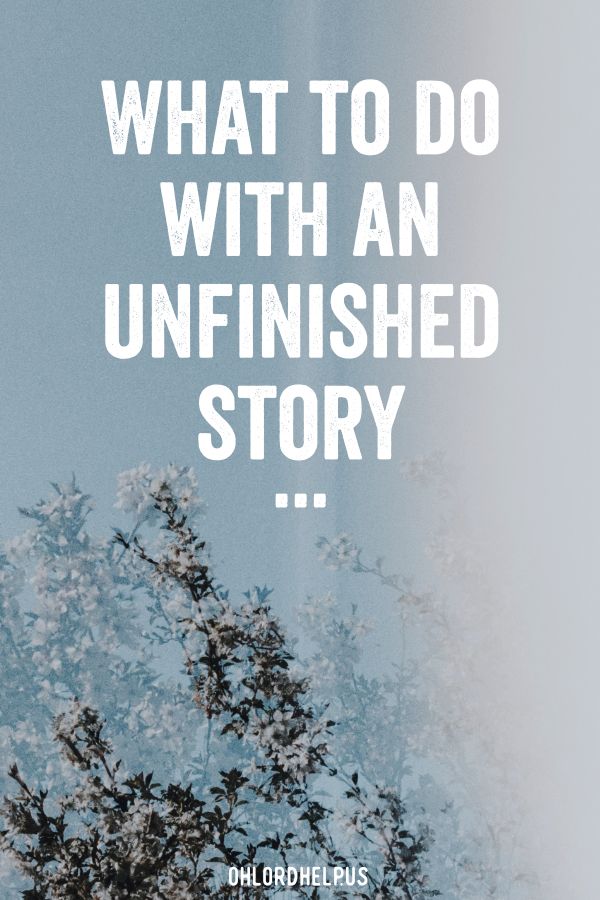 Unfinished Stories…
A while back, a dear friend shared a very raw, transparent testimony about traversing the middle of motherhood. She was struggling with the fact that her story was one in which the Lord's redemption was not yet evident. She admitted her heart's longing to share a testimony where all the loose ends were tucked in–where it was all wrapped up in a pretty bow. But, at this point in her story, that's just not where she is. She's in the middle. In the throes of motherhood, where each day feels like a battle. And she's fighting to find joy amid the struggle.
My friend's honest and vulnerable talk touched the heart of every woman who heard her speak. It opened the floodgates for an incredible discussion about hard things like depression, anxiety, and shame. And it invited conversation about deep desires for joy, peace, and healing. My friend's willingness to share the good, bad, and ugly of her situation gave the rest of us permission to honestly grapple with the difficulties we're facing. Because we are all in the middle of our own unfinished stories.
The "Test" in Testimony…
The middle of our stories is when the true testing of our faith happens. Folks, there's a reason why "test" is part of the word "testimony." Without seasons of testing, we'll never know what we are truly made of. And without His testing, we'll never fully grasp the goodness of the Lord. Through our walk of faith, we learn that God doesn't maniacally test us to watch us fail. Rather, He lovingly allows us to walk through tests and trials in order to prove our faith and to strengthen the power of His Word in us. He tests us to show us that He truly will lead, guide, and deliver us through every trial.
Count it all joy, my brothers, when you meet trials of various kinds, for you know that the testing of your faith produces steadfastness. And let steadfastness have its full effect, that you may be perfect and complete, lacking in nothing.

James 1:2-4, ESV
We–as believers, women, and just humans in general–need to know one another's struggles. Yes, it's wonderful to hear a testimony of the Lord's goodness once the story is all said and done. But what about the middle part? What about the part when we are in the heat of the battle? When the struggle is raw, and things don't make sense? At all. When life is hard and holding onto our faith isn't easy? Beloved, we need to be able to share our hearts–even when the testing of our faith exposes some sharp, jagged edges that don't fit so neatly into religion's pretty box.
Beloved, we need to be able to share our hearts–even when the testing of our faith exposes some sharp, jagged edges that don't fit so neatly into religion's pretty box.
Click To Tweet
Passing The Test…
Sisters, we can't gloss over the testing phase when we share our stories with others. We must testify of His goodness even in the midst of our stories that are unfolding. This means we shouldn't shy away from sharing our testimonies in the middle of the test itself! It can feel extremely vulnerable to talk about current struggles we're facing, battles we feel like we're losing, and hard circumstances that don't look like they're changing. But when we're honest about the fact that we're in the middle of the story, it allows our sisters and brothers in Christ to come alongside us.
And let us consider how we may spur one another on toward love and good deeds, not giving up meeting together, as some are in the habit of doing, but encouraging one another—and all the more as you see the Day approaching.

Hebrews 10:24-25, NIV
We can invite others to pray with and for us and help us in the ways they can. As members of one body, we are called to help shoulder one another's burdens. To point each other back to the One who ultimately delivers us from all of our tests and trials. When it comes to passing these kinds of tests, the Lord doesn't look at sharing and helping one another as cheating. In fact, He encourages us to walk together.
A Brave Testimony…
Recently a dear friend bravely shared her story of being in the middle of a season of grief following a miscarriage. With her permission, I want to share the way she beautifully gave her testimony in the midst of this trial. She posted a picture of the empty "baby's room" in her home, and then she went on to share her heart:
"I'm not pregnant. We are a week away from [our son's] due date and there is no baby coming. The ache and recovery for all of us have been quite a journey. We've kept the door closed to this room and passed by it several times a day. The reminders that we bought this house to grow our family are all around us. Yet, today I stand here with an achy longing of hope. I'm not crying! That is a miracle and the result of time, support, great therapy, taking it day by day, and riding the waves of postpartum miscarriage hormones that took about 5 months to settle (just sharing to normalize how long it takes to "recover" from a miscarriage even though it's something one never recovers from).
We set up [our daughter's] big girl bed today to celebrate her successful potty training. It also forced us to put the crib in the "baby's room" as we still call it. We rearranged and I showed her all the baby items. Things left untouched were played with and dusted off. We are hoping and waiting to see if this crib will be used again. This morning [our daughter] said she's praying for a baby sister. Will you join us in the risky hopeful prayers? We think we're ready to get back in the ring…Here's to all of us grieving, hoping, celebrating.
If you're surprised by my sharing in such a public way, it's because this middle part of the journey isn't talked about. It's hidden. Sometimes there isn't news of a new baby coming to make the loss feel less painful. We can breathe a collective sigh of relief when we finally see the widow get remarried or have that rainbow baby or find the job or go into remission. But what if those things don't happen? Can we sit with each other in the uncomfortable middle of the journey?"
Conquerors…
My friend's courage to share her struggle–in the midst of her story–serves as a powerful reminder to us all. Beloved, this walk of faith is not a cake walk. It's a fight for our lives in the middle of an intense battle between good and evil. But praise God that through every test, through every trial, we serve a loving Father who indeed sees us through. In Him, we find our strength to persevere through the tests of the wilderness seasons, when it feels as if we are holding onto our last shreds of faith. But as we hold fast to the One who never leaves nor forsakes us, we enter the Promised Land as more than conquerors!
And they have conquered him by the blood of the Lamb and by the word of their testimony, for they loved not their lives even unto death.

Revelation 12:11, ESV
Are you in the middle of an unfinished story? Would you consider sharing your testimony in the test you face? Do you have a sister in the faith who needs your help to pass the test she is facing?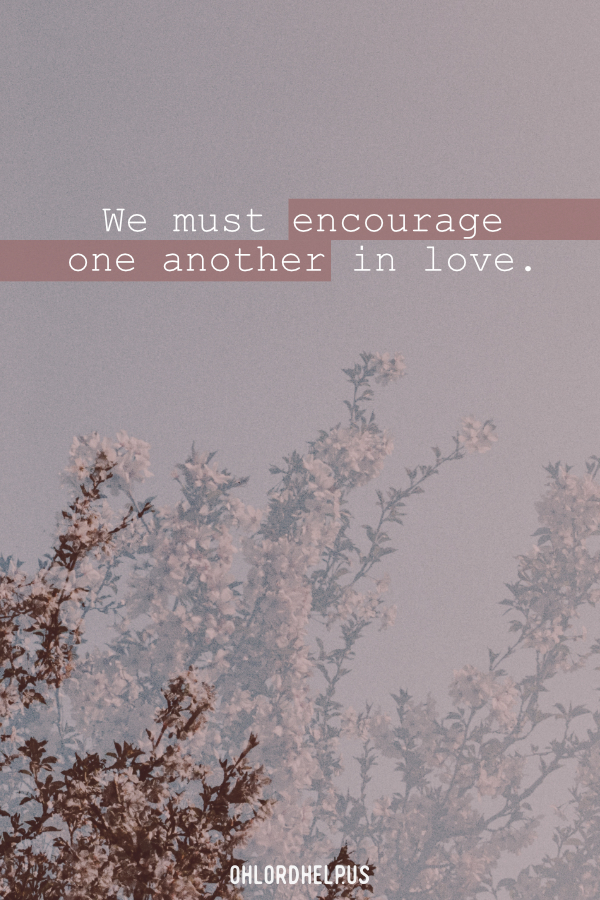 Annie Spratt