Sometimes our lives can feel like a huge jumbled mess of ups and downs. We may not be able to see the whole tapestry, but we must trust God has complete control.
---
---
since God is not a God of disorder but of peace.

1 Corinthians 14:33, CSB
The lead pastor of my church, JD Greear, has used the analogy I am going to share with you today many times in his sermons. It always gets me thinking and helps to change my perception of things in my life. I pray it will do the same for you…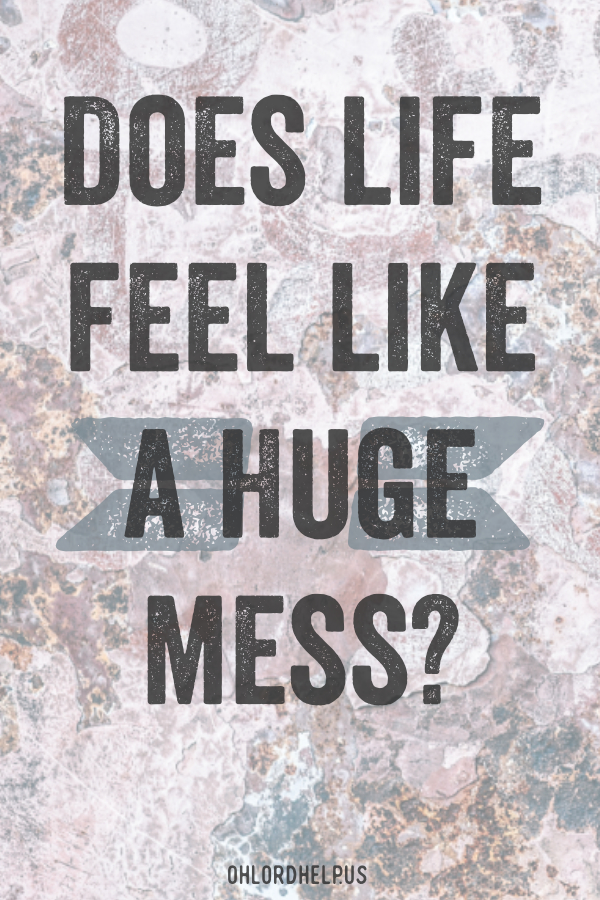 What Is A Tapestry?
I don't know about you, but when I think of a tapestry, I think of a large hand-woven blanket that hangs on a wall in an old historic church. They look magnificent because of all the details they display. Anyone looking at one knows the hours upon hours of hard work and love that went into each thread. The completed work is simply amazing. Now, let's take that same beautiful tapestry and flip it over on the opposite side. Have you ever seen what a tapestry looks like backward?
A complete HOT MESS!!
There are threads going everywhere in all different directions. Colors are all out of whack and there are knots and strings dangling to and fro. The backside of this well thought out masterpiece looks like it threw up yarn all over the place!! If this thing were judged by its backside, no one would buy it, look at it or ever even think of hanging it as a piece of decoration!!
Understanding The Tapestry
Friends, God created each of us to see our lives like the backside of a tapestry. We are born, we grow, we make choices, good and bad. Then we die one day. We can't always understand His reasons and ways for certain things happening in our lives. We won't always be able to figure out or comprehend what He's up too.
Sometimes we look at life wondering why everything around us seems so unorganized and dysfunctional. We go through life trying to find some glimmer of hope to help us understand this confusing threaded mess, but never seem to find a good enough explanation. We assume, panic, pretend, wonder, imagine, ask, pray, and everything else! Anything other than trust this absurd randomness. We forget far too easily that God is in complete control of our lives, holding our completed picture in His hands.
For it was you who created my inward parts; you knit me together in my mother's womb.

Psalm 139:13, CSB
Like the backside of a tapestry, hitting a bump in the road of our lives, is actually us running into one of the knots God strategically put there to end one thread and start another. Whenever you feel that BUMP, remind yourself that a new chapter is on the horizon.
We do anything other than trust the absurd randomness of life. We forget far too easily that God is in complete control, holding our completed picture in His hands. Click To Tweet
What A Piece Of Work
I personally stare at the backside of my own tapestry and think "Oh goodness me, that is a lot of mess going on. I'm a piece of work!!" Then, I realize who is designing this 'piece of work', and decide to trust the process knowing God's in control.
Our Father in heaven knitted us with power for a divine purpose.
From him the whole body, fitted and knit together by every supporting ligament, promotes the growth of the body for building up itself in love by the proper working of each individual part.

Ephesians 4:16, CSB
He knows every sin and choice we will make before we even make them. God sees our life tapestry on the correct side knowing that we can only see the incorrect side. He did this on purpose as a way to reveal His details and reasons one step at a time.
When we see our sin as a jumbled up mess of black and gray strings, God sees the shadow He was weaving for the beautiful oak tree growing tall in our life. The timing of each placement of thread is impeccable. He makes no mistakes and never has any imperfections in His work.
The Rock, his work is perfect, for all his ways are justice. A God of faithfulness and without iniquity, just and upright is he.

Deuteronomy 32:4, ESV
Take A Step Back
We can each see His timing best when we step back and look at our past. Noticing how God used different situations and different moments to work His good and power in our lives is simply amazing. Babies being born, weddings taking place, conversations that arise, new job opportunities. Whatever they may be, God shows us His divine care when we take a minute to look back on where we've been.
This helps us become aware of how we arrived where we are today. Somehow, the storyline, in all its chaotic form, still seems to make sense. God is a brilliant and creative storyteller. He is writing your story and supporting you every step of the way. Scripture says it like this…
A person's steps are established by the Lord, and He takes pleasure in his way. Though he falls, he will not be overwhelmed, because the Lord supports him with His hand.

Psalms 37:23-24, CSB
The Missing Piece
Trust me when I tell you, friend, He is working something so good in you right now! I promise it will be worth it when you finally see the pieces fall into place. Oh, how marvelous it will be when we one day stand before the throne of God. When we are able to see the completed work of our tapestries for the first time.
Your life tapestry is just one piece of God's massive patchwork quilt that He has been creating all along. You are a piece to the much bigger puzzle being designed. Don't ever let anyone steal your rightful place in the bigger picture.
For it is God who is working in you both to will and to work according to His good purpose.

Philippians 2:13, CSB
Today Dear Reader, let's choose to walk faithfully forward and keep trusting the backward tapestry that will one day be flipped over for good!
Prayer For Today
Oh Lord Help Me to see your goodness as I go throughout this day! Thank you for the ability to see glimpses of my front-facing tapestry. Help me to remain faithful as I trust that you are in full control of my life working all things for good. Forgive me when I doubt your abilities to bring to completion the work you started in me. I pray you will teach my heart to desire things above and not of this world. Lord, give me eyes to see the beauty in the backward tapestry knowing good and well it's not yet complete! I pray these things in my Savior Jesus' name. Amen.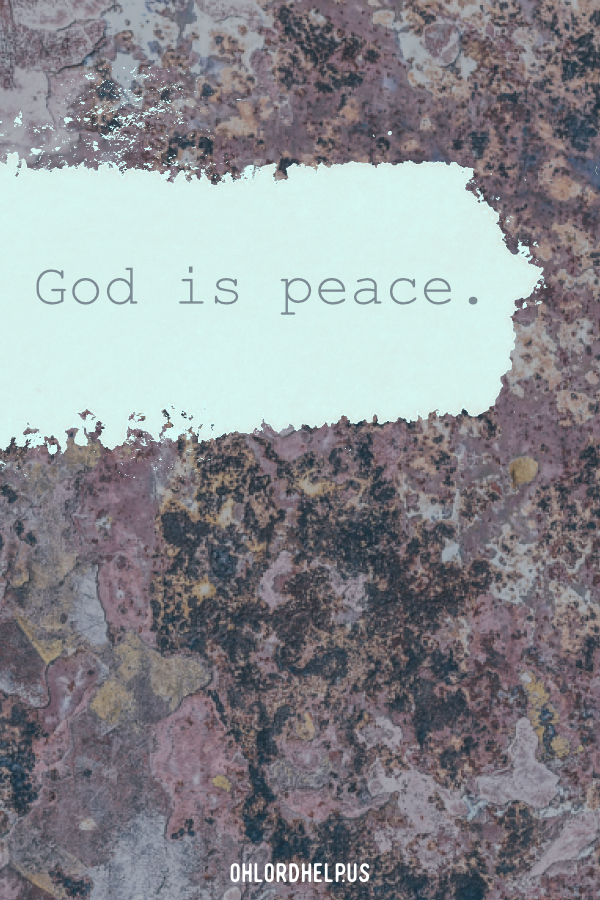 Fancycrave