Striving to show others the love of God is not what was ever intended by our Creator. We often fall short. Focusing on Him alone is the only way to align our hearts and share His love.
---
---
Flowers.
I would have never guessed that flowers would be the last straw. You know, the straw that broke the camel's back?
I might have expected it to be the dress; or maybe even the food, but certainly not the flowers.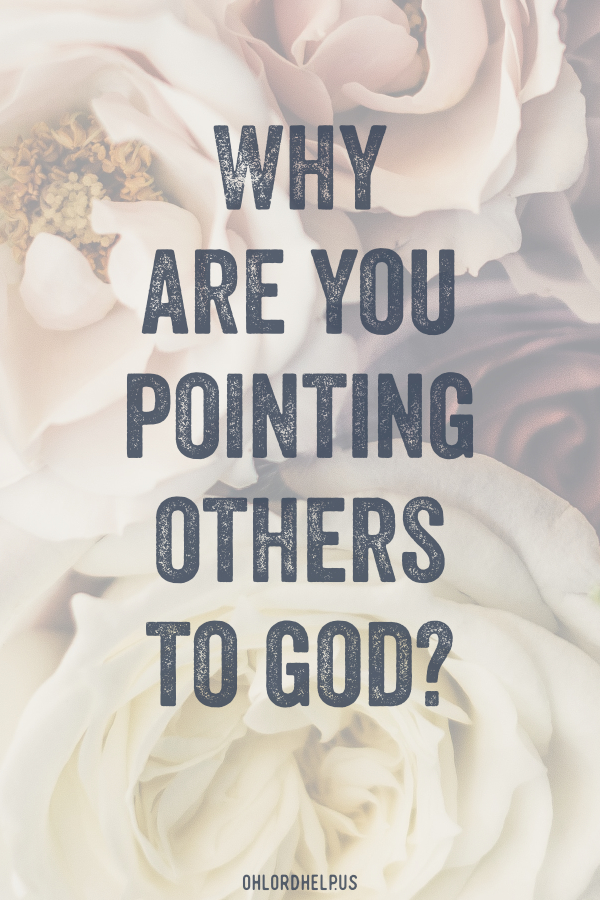 Striving for the Wedding
Our wedding was quickly approaching. My fiancé and I had been working diligently at planning a simple, yet elegant wedding. It had been really well! There were some stressful moments, sure, but generally, it was pretty easy and enjoyable.
Until it wasn't…
With a cart full of flowers and one attempt after the other to keep this expense as small as possible, the reality finally set in. Flowers are simply a large cost, regardless of my greatest efforts.
And that's when things started spiraling.
God's Love, Not Ours
From Day 1 of our engagement, my fiancé and I have been set on using this special day to display God's love story more than our own.
2 Corinthians 5:14-15 has been a bedrock verse for us in this season of life. Constantly serving as a reminder that it is Christ's love that compels us and not our own.
For Christ's love compels us, because we are convinced that one died for all, and therefore all died. And he died for all, that those who live should no longer live for themselves but for him who died for them and was raised again.

2 Corinthians 5:14-15, NIV
That doesn't mean the hype of wedding planning hasn't crowded my thoughts though. Over the last several weeks, from reserving venues to deciding on our bridal party; from wedding dress shopping to premarital counseling, the wedding has been at the forefront of my thoughts.
Understandable as this may be, when I found myself crying over a $20 purchase of ugly flowers that didn't match my vision but fit the budget, I realized that some things had gotten out of line.
Approaching God's Word
Sometimes we read passages like 2 Corinthians 5 with the right idea, but still just slightly off from its original meaning. God's Word is perfect, flawless, and infallible, but that doesn't mean its readers are. Which is why it is so important we approach the Word of God wisely and with diligent devotion to understanding it correctly.
Thank God for His grace in this though, because we don't always do this well.
I realized that I was focusing so much on the 'no longer living for myself' part that I missed the 'living for Him' part. I've been so preoccupied with trying to be selfless with my time and money in the fine details; trying to make it a day that displays Christ more than myself that I neglected the condition of my heart in doing so.
Living for Him
Romans 14:17 tells us that 'the kingdom of God is not a matter of eating and drinking, but of righteousness, peace, and joy in the Holy Spirit, because anyone who serves Christ in this way is pleasing to God and receives human approval.'
When we consider the context of this passage, Paul is encouraging the believers in Rome to discern religion from relationship. It does not matter if someone eats food that is clean or unclean according to the Law. With Christ seated at the right hand of God the Father in absolute victory over sin and death, it is no longer about following the written code. However, about growing in righteousness, peace, and joy in the Holy Spirit. And, thus, serving Christ with such a heart.
We could have the greatest, most pure motives, yet if our hearts are not resting in the Holy Spirit and in the grace of Jesus Christ, then regardless of what we do or how well we do it, we'll be missing the point.
We could have the greatest, most pure motives, yet if our hearts are not resting in the Holy Spirit and in the grace of Jesus Christ, then regardless of what we do or how well we do it, we'll be missing the point.
Click To Tweet
Striving To Do What's Been Done
I don't believe that God gets angry or disappointed with us when we get distracted like this. I truly believe He delights in our efforts and our diligence to glorify Him rather than ourselves. However, I believe it saddens Him when we strive so hard to do what He has already done.
Christ is glorious. That's a fact and it will never change. He doesn't need us to make Him glorious. He simply is. Yet He invites us to join in the blessing of sharing that with others. But when we attempt to do this in our own strength, we stray from what truly pleases the Lord.
His pleasure is not in the strength of the horse, nor his delight in the legs of the warrior; the Lord delights in those who fear him, who put their hope in his unfailing love.

Psalm 147:10-11, NIV
The greatest attempts at pointing others to Christ or at seeking to glorify Him rather than ourselves, if done without an appropriate fear of the Lord and hope in His unfailing love, remains empty.
So as our desire may be to use our wedding day as a display of God's greater love story more than our own, by God's grace He gently reminded me, through tears and a weary heart, that I need to first see Him. See Him as glorious and worthy before effectively displaying that to others.
Proverbs 4:23 tells us plainly that we are to 'guard our hearts, for everything we do flows from it.' If our hearts are not resting and focusing on the glory of Christ and His unfathomable love for us, then any attempt on our part to display that to others will be tainted and ineffective.
A Place of Hope
Is there something that you have been trying so hard to do right, but feel like you're still running in circles?
Do you feel no matter how great your efforts to honor and glorify God are, you still come up short and exhausted?
Sister, this is not how it is supposed to be. Looking at the glory of God through the grace of Jesus and pointing others to it was never intended to exhaust us. It was meant to rejuvenate, refresh, and fill us to the brim (Matthew 11:28-30, Psalm 19:7-9).
Take a moment today and evaluate your heart. Are your attempts coming from a place of hope or striving? Righteousness or regret? Peace or panic? Joy or duty?
God loves it when you desire to serve Him (John 12:26), but He delights even more in a heart that is aligned with His; in a heart that finds righteousness, peace and joy in Him alone.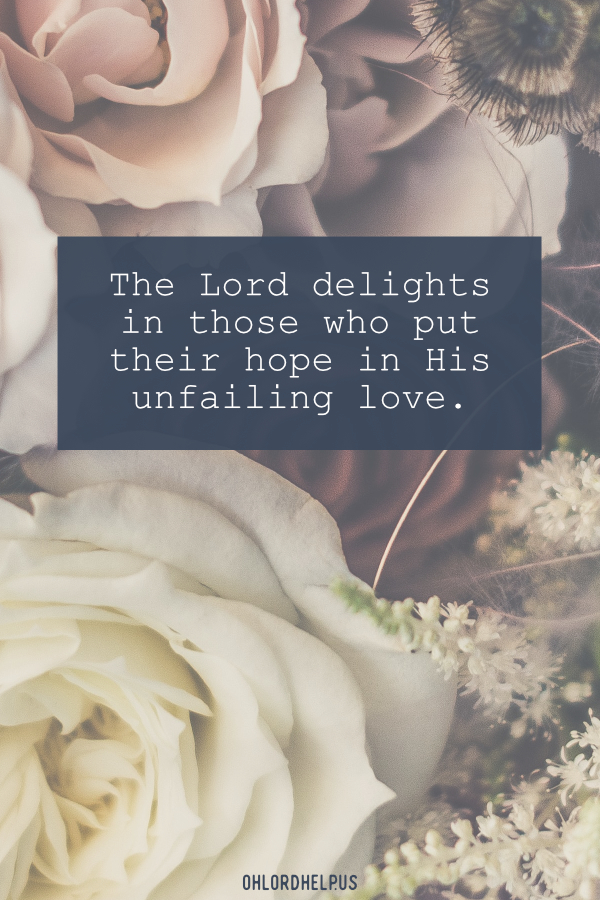 Jez Timms