God reveals idols in our hearts that keep us from being able to draw near to Him. This stripping process can be painful, but the outcome is a beautiful result.
---
---
Stripping – it isn't a word we use often in the course of our daily lives. Unless we're referring to furniture, the word has a rather negative connotation. Consequently, it isn't something we generally discuss with our friends at the coffee shop. Talk about questioning looks from the nearest tables!
I'm kind of a word-nerd, so the meanings of strip interest me: to deprive of covering; to deprive or divest; clear out or empty; to take away or remove…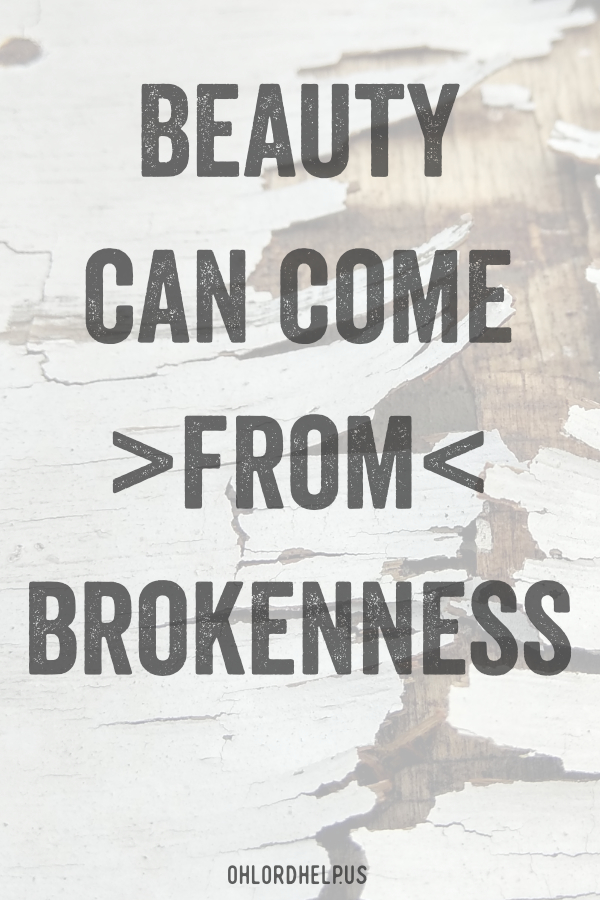 To Deprive of Covering
These definitions describe perfectly how it feels when the Spirit of God begins shining His light into my life to reveal what doesn't belong, what doesn't reflect His image. This is usually due to a heart problem within me. Truthfully – I asked for it! But I'm never prepared for the pain of the stripping process.
Remember Adam and Eve after they sinned against God? What is the first thing they realized? They were naked…and ashamed. Their instinct was to hide, and we're still hiding today. I don't know what you hide behind, but when I'm feeling exposed, I have a few favorite fig leaves to hide behind.
When my kids were home, I could hide behind being "the-best-mom" and "a-better-mom-than-my-mom." Ladies, I had the cleanest house, baked the best bread, cooked dinner every night, and homeschooled before it was cool. Then those kids began growing up. Oops, my mom-covering was slipping off my shoulders!
To Deprive or Divest
While my husband Gary and I had taught Bible study classes or Sunday school since we were in our twenties, we began leading a community group when our children were older. Each summer, I taught in or directed a grade in Vacation Bible School. I led Baptist Young Women, a mission organization. In addition, my husband and I sang in the choir and later, on a worship team.
When our youngest was a senior in high school, I felt a calling on my life to return to school to complete a degree in counseling. Did I slow down at church? Of course not! I began a support group for families in crisis! However, after a few years, deep, spiritual problems were discovered at the leadership level in our home church. Ultimately brokenhearted, our family moved to another church…and later, another denomination.
All that meaningful busyness was over for a season. Another fig leaf was batted away from me.
To Empty
Being ever the resourceful woman, I soon filled the hours with graduate school and chaplaincy work. During this time our family experienced each of our children's marriages and one of them going through a painful divorce. Also, my father and my husband had been struck by cancer; my father had ultimately died from the disease.
I didn't have enough sense to stop and rest, so my body finally stopped me, almost literally in my tracks. One day, while walking the 2 blocks to my car from my job at the hospital, I seriously wondered if my legs were going to get me to the parking lot. It seems I finally reached empty…for a while, that is.
Shattered
What do you trust in more than the Lord? God will break your dependence upon anything other than Himself no matter how long it takes or how difficult the process may be. He is committed to bringing you to a place of wholeness and spiritual maturity—conforming you to the likeness of His Son (Romans 8:29)

-Charles Stanley
Those of you who have been reading my posts for a year or so know that this incident was the beginning of the Fibromyalgia and chronic migraine story I live daily. Please don't read this post as a narrative blaming God for the bad things that happen. However, as a loving Father leads a child away from danger, and as Scripture repeatedly bears out, He will break our dependence on anything other than Himself, (which results in idolatry). That process will always be painful.
Thankfully, our Father doesn't leave us like a shattered vessel dropped at His feet.
The Lord is near to those who have a broken heart, and saves such as have a contrite spirit, [or a crushed spirit].

Psalm 34:18, NKJV; See also Psalm 147:3
To Take Away or Remove
"When I was in my early 30's, I seriously thought I would have this spiritual stuff all figured out by now," I told Gary last week. We both laughed heartily. There is NO FIGURING IT OUT, dear sister; there is no secret formula. No matter our age or maturity level, we are each traveling on a journey headed toward our Home with Jesus.
The context of my earlier statement was spurred by a Brennen Manning reading:
Trust is purified in the crucible of trial. From the depths of a purified heart, trust clings to the belief that whatever happens in our lives is designed to form Christ within us. Unwavering confidence in the love of God inspires trust to thank God for the spiritual darkness that envelops us, for the loss of income, for the arthritis that is so painful…
Many things have been removed from my life which I thought were essential-most of them good things, Godly endeavors, my health. But years ago, when I asked God to make me holy, to form me into His image, He took me seriously and began slowly stripping away areas where I placed my treasure rather than in Him.
God Alone
Jesus said the entire Law rested on loving God with our whole, undivided hearts, and loving our neighbors as ourselves (Matthew 22:37-40).
Therefore, the stripping is necessary, because our hearts so easily run after other lovers, (see Hosea; Psalm 78:10-11; 2 Kings 5-17). In fact, we're witnessing it occur throughout the Church at large, as one leader after another loses his fig leaves. We may hide our idols from other people for a season, but they are never hidden from our Father. His breaking is required to unclasp our grip from the idols which have taken supremacy in our hearts. The stripping takes place to bring about our brokenness, to reveal our deep need of Him alone, not God + _____.
Behold, You desire truth in the inward parts, and in the hidden part You will make me to know wisdom…

The sacrifices of God are a broken spirit, a broken and a contrite heart – these, O God, You will not despise.

Psalm 51:6 & 17, NKJV
I sincerely desire to know His wisdom, but it requires giving up my fig leaves…daily.
We may hide our idols from other people, but they are never hidden from our Father. His breaking is required to unclasp our grip from the idols which have taken supremacy in our hearts. Click To Tweet