God gives us many blessings. Once we move past our initial thankfulness, the weight of what we must steward can distract us from the source of our joy.
---
---
Perception
For a month or more, the Lord has been confronting me… I hear messages about my perception of His blessings. Most of the time, He returns me to a small portion of the Israelite's story; when they journey out of Egypt and into the land God promised…
Now the rabble that was among them had a strong craving. And the people of Israel also wept again and said, 'Oh that we had meat to eat! We remember the fish we ate in Egypt that cost nothing, the cucumbers, the melons, the leeks, the onions, and the garlic. But now our strength is dried up, and there is nothing at all but this manna to look at.'

Now the manna was like coriander seed, and its appearance like that of bdellium. The people went about and gathered it and ground it in handmills or beat it in mortars and boiled it in pots and made cakes of it. And the taste of it was like the taste of cakes baked with oil. When the dew fell upon the camp in the night, the manna fell with it.

Numbers 11:4-9, ESV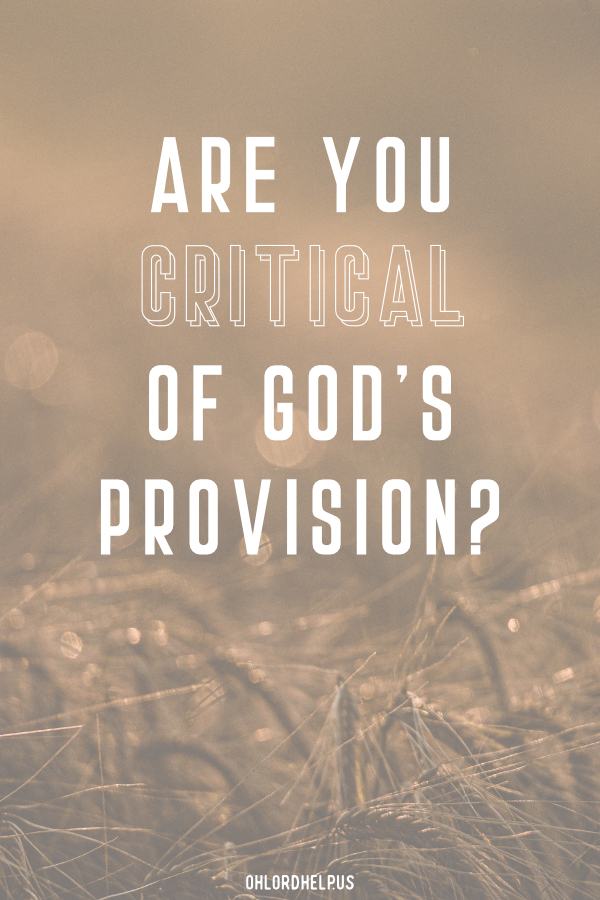 Bored of Blessings
As an outsider looking in, I become outraged on God's behalf. He blessed the Israelites with precious food straight from heaven so they would not have to hunt for food. When they woke in the morning, the manna lay in wait for them, alongside the dew. Then, they had the audacity to dream of returning to their lives as an enslaved people because they were bored with God's provision.
As Christians, we like talking about the blessings of the Father. We praise God for the blessings as we receive them. Once we have them in our possession though, what do we do with them? Do we continue to praise God for them? Or do we become a little like the Israelites, wishing for more or different blessings in the midst of God's goodness?
Steward His Blessings
God gives plentifully.
He will love you, bless you, and multiply you. He will also bless the fruit of your womb and the fruit of your ground, your grain and your wine and your oil, the increase of your herds and the young of your flock, in the land that he swore to your fathers to give you.

Deuteronomy 7:13, ESV
The Word promises that God will bless us on Earth. He allows us to multiply through childbirth. He blesses the land and animals that He created for us to provide us with food. Once we possess this bounty, then, we must steward over them.
The blessings, never less so blessings than when we received them, then become responsibilities. This is precisely when we start taking them for granted, viewing them as burdens. Jesus tells us quite clearly in the parable of the talents that we are to steward over what He gives us. When we do we will be blessed with even more responsibility.
Source of Joy
His master said to him, 'Well done, good and faithful servant. You have been faithful over a little; I will set you over much. Enter into the joy of your master.' 

Matthew 25:21, ESV
The master praises the servant for managing the gold given to him well and promises him more to oversee. The promise of more influence brings happiness, much like when we receive a hard-earned promotion. The reality, though, includes more work and greater challenges. We are still called to find joy in those challenges, not in spite of them.
I must reflect on when I received those gifts to remember the joy I found in them. I must seek a greater source of joy in the greatest blessing ever bestowed on me: His love, expressed most earnestly through His death on the cross.
The Joy of the Lord
Entering into the joy of the Lord can be difficult for a few reasons. First, we mistake the temporary and conditional emotion of happiness with joy–an attitude of the heart which is steadfast and constant. Joy persists in the midst of very strong, negative emotions because God is present with us in those moments, He is our source of joy.
Do not get me wrong, happiness is expressed in the Bible. It is not absent, but it does not have the sustaining power of this joy that God gives us freely. In Nehemiah 8, we are told that the joy of the Lord is our strength. It allows us to traverse challenges, to steward our blessings, whether we find happiness in them or not.
Additionally, if you are anything like I am, you look for joy in who you have become or are becoming. I read the bible to find me. I look for who I am and who I should be. At the end of the day, though, the protagonist of the Bible is God. All the stories in the Bible, all the statutes, and all of the commandments point us to who God is and what He has done. God is our joy. He is our strength. He sends His word out as the source of our joy.
so shall my word be that goes out from my mouth; it shall not return to me empty, but it shall accomplish that which I purpose, and shall succeed in the thing for which I sent it. For you shall go out in joy and be led forth in peace;

Isaiah 55:11-12, ESV
A Challenge
I challenge myself to find joy by reading about who God is. I challenge myself to look at what He has given me to steward over and remember their origins as blessings. If this is something you struggle with, I invite you to come alongside me in this challenge.
We must remember God's gifts of provision and the joy we found in them. But never forget the greatest blessing ever bestowed on us…God's love, expressed most earnestly through His death on the cross.
Click To Tweet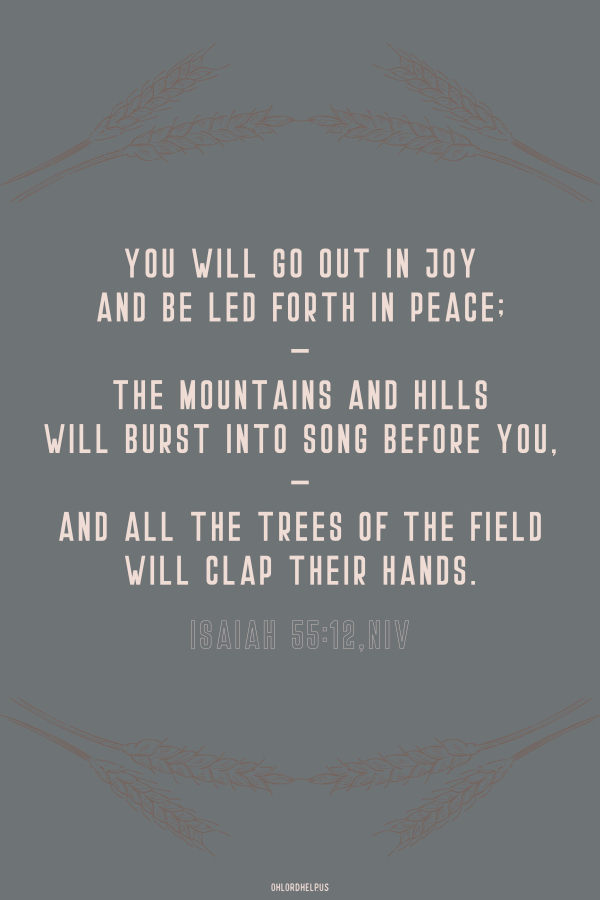 james shepperdley