We will all, unfortunately, experience a shattered heart. People will hurt and disappoint us, but Jesus will always treat us will care. We must learn to trust in His faithful love.
---
---
The Lord is near the brokenhearted; he saves those crushed in spirit.

Psalm 34:18
Odds are, we all, at one point or another, have fallen in love. For me, my first love was when I was 16 years old. I was a sophomore in high school. I entered into a new school with new friends and was lucky enough to be picked to be on the JV Cheerleading squad. Everything was going for me. My past had been full of ups and downs, but now, as a sophomore, things were taking a turn for the better. Then I met… him.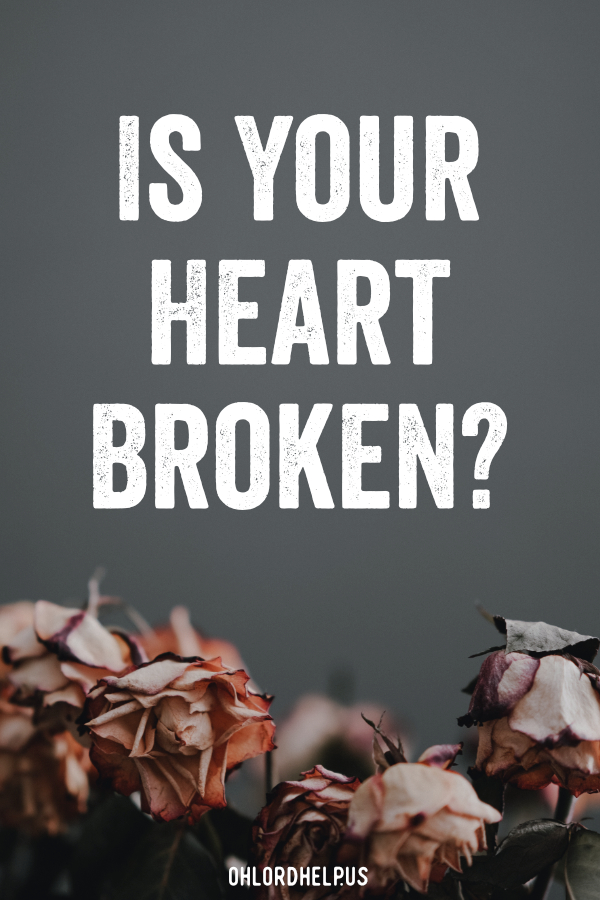 Butterflies and Love Letters
Listen! My love is approaching.
Look! Here he comes,
leaping over the mountains,
bounding over the hills.
My love is like a gazelle
or a young stag.
See, he is standing behind our wall,
gazing through the windows,
peering through the lattice.
My love calls to me:

Arise my darling. Come away, my beautiful one.

Song of Songs 2:8-10, CSB
He was popular, with good morals, and full of charm. Everyone liked him, and yet, he had his eyes on me. I didn't understand why, but I enjoyed the attention. This is the stage in every relationship, at least in my generation, where love notes were written all the time. Back and forth we would express our feelings of what felt like love towards each other. I remember thinking, So this is what butterflies feel like when you love someone for the first time. I had never experienced anything like it.
For a 16-year-old, these feelings were all new and very exciting. I felt like I could do anything with him by my side. We attended church together, had nicknames, picked out our very own song, gave each other promise rings, and even managed to stay together when I moved away because of my Dad's job. When life was hard, we had each other. When life was good, he was always the reason. Then one unexpected day, my whole world shattered. I found a note…
Shattered and Left Lonely
He attended a private school and was there while I was on break. I found myself over at his house often trying to help in any way I could, since his mom was single and working with much on her plate. While cleaning his room, I found a note on the floor with his handwriting. I picked up the letter thinking he had written it and just not given it to me yet.
After the first few lines, I knew that was not the case. I continued reading and noticed that he was talking to his friend in class about a girl he found attractive at his school. He expressed his interest in her and how he wasn't sure what to do since he was still dating me. My heart pounded within my chest and the knot in my throat grew enormously in size.
Any girl that's experienced a shattered heart, unfortunately, knows this feeling all too well. It's a gut-wrenching, empty feeling in the pit of your stomach that just won't go away. In that moment, my emotions were all over the place. Fear of the unknown, deep sadness, feeling I had just been replaced. And anger for putting so much trust in someone so young. I was left standing in his room all alone, brokenhearted, as I waited for him to come home from school. The clock ticked and tocked as I sat there counting the minutes of the inevitable breakup I never saw coming just two hours prior.
A joyful heart makes a face cheerful, but a sad heart produces a broken spirit.

Proverbs 15:13, CSB
Blessed and Learning Love
Obviously, the conversation that took place upon his arrival home didn't go so well. He admitted he had feelings for someone else and that was basically the end of our relationship. It took WAY longer than I'd care to admit to get over that heartbreak. But in time, I finally learned how to move on.
Some of the hardest battles we fight are for love. We will fight hard for someone when we see that they have all the qualities we are looking for. We never forget our High School first loves and will remember those relationships for the rest of our lives. They draw out of us our deep longing for intimacy and connection for another. What I know now, and didn't realize then, is that this desire for intimacy was meant for my Savior, Jesus Christ and no one else.
I am not saying that we can't fall in love with people, because clearly we can and I have. However, the deep intimacy I gave my first love is meant for Christ alone. Falling in love with Jesus and making Him our first love has its advantages. This allows us to not place expectations on any other human we fall in love with, because they can not give us what Jesus can; which is an uncompromising, incomparable, everlasting, unconditional, eternal love.
Jesus never breaks my heart. Jesus never hurts my feelings. Jesus never replaces me for someone more desirable. Jesus ALWAYS chooses me. Knowing this truth has helped me learn how to love others and forgive them when they happen to break my heart.
May the Lord direct your hearts to God's love and Christ's endurance.

2 Thessalonians 3:5, CSB
Prayer For The Broken Hearted
Father, I need your love daily. Remind me that even when people break my heart and leave it shattered in pieces on the floor, you are there to faithfully pick them up and put them back together again. When I think my world is falling apart, give me eyes to see it's falling into place. Lead my heart to follow you so I don't fall into the trap of following it. My heart is evil Lord, this I know. Restore it and teach it to love like you. Mend it and use it for your glory and your goodness, God. In my Beloved Savior's name, I pray. Amen
Listen to me, you who know righteousness, the people in whose heart is my instruction: do not fear disgrace by men, and do not be shattered by their taunts.

Isaiah 51:7, CSB
Falling in love with Jesus keeps us from placing expectations on other humans we fall in love with. They can not give us what Jesus can… An uncompromising, incomparable, everlasting, unconditional, eternal love.
Click To Tweet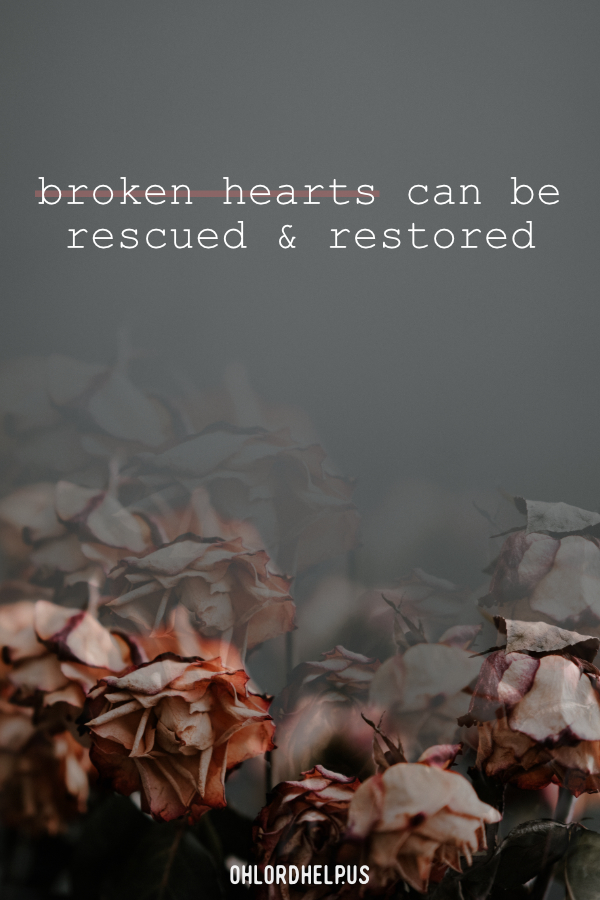 Annie Spratt