Where is God when we're busy? Where is God when we cannot focus? Is He our focus? Well, personally I've lost focus in every sense of the term, but just received the sweetest reminder. I hope all who read this and need to hear it can learn to rest in it.
---
---
Scatterbrained
Oh. My. Goodness. I seem to be all over the place. I have zero focus because there's SO MUCH GOING ON AND I HAVE HORRIBLE TIME MANAGEMENT. So, scatterbrained.
Also, my priorities are playing hopscotch. I'd rather take a nap or eat than study for my finals or get in God's Word. Y'all, I am so overwhelmed. Right now, I need to learn how to pull God into the midst of my lack of focus. I need to discover what it's like to be busy, but still make time for the One which all things should be done for and through.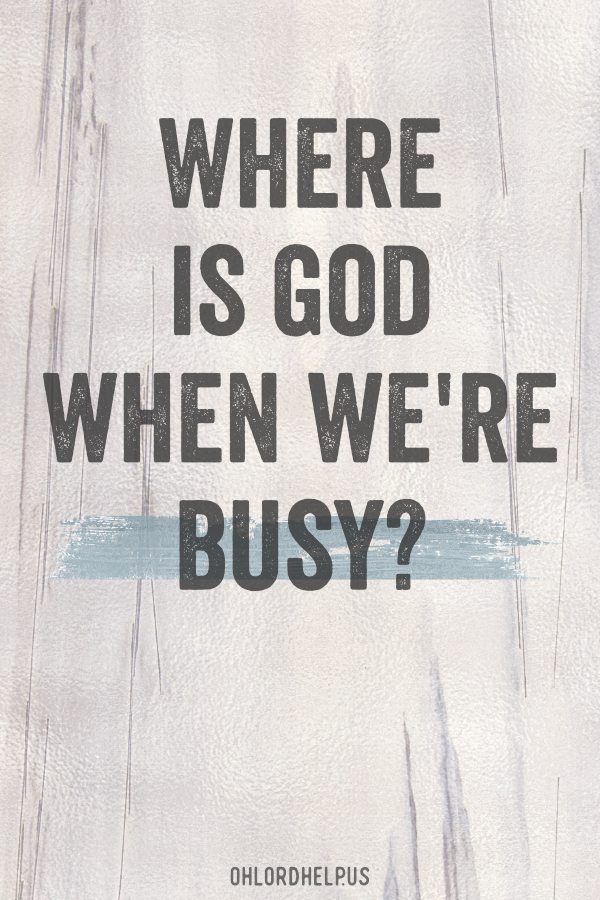 So Busy, Oh My Goodness
We all have busy seasons. This is by far my busiest. I'm finding myself being overwhelmed and scatterbrained instead of resting. During this season all I can focus on is what has to be done. I just applied for my very first job. This school year will be over soon, making me a senior in high school. I have GOT to get a license. And, eventually, I'm going to need to figure out what I'm doing with the rest of my life.
There are several other things making it hard to stop and take a breath. It has forced me to ask why God isn't a part of this season. Have I pushed Him to the side because I'm simply "too busy"?
This morning, I met with a close brother of mine. He has helped me more than he knows the last couple of years of my life. He brought something so insightful to my attention. Here's a little story time involving me, myself, and my day…
Storytime
So, yesterday I had school. I went to photography and finished a project. Then I went to my geosystems class to work on another project. As my third class of the day came around, I started to feel bad.
Over the next half hour, the feeling in my stomach escalated until I was feeling so bad it hurt to function. I asked to go to the clinic and asked my mom if she'd be able to pick me up. I wasn't sure what was up, but I was on the verge of throwing up and there was NO way I was going back to class.
Long story short, I ended up having one of the worst panic attacks I've had in months. Honestly, I was quite frustrated. I just celebrated a year since I was hospitalized and a year of no self-harm, but I'm still having unexplainable panic attacks?
Well, that's no doubt God's reminder that there's going to be more than just a singular valley in our lives. But what my good friend Edward pointed out, in that debilitating state, God was giving my mind rest from the chaos I've been experiencing.
God Makes The Right Choice
Like myself, Edward struggles with some physiological ailments that prohibit him from doing things. However, as we talked this morning, he was explaining to me how if we were at a crossroads between spending time with God or getting something done, we'd be faced with a question as to which route to take.
These debilitating moments are God taking that choice away and forcing us to run to Him. It's so amazing to see the ways God reveals Himself, even in moments like severe panic attacks. It never fails to baffle me how God truly can take anything and make it good. We accuse God of being behind the good, but absent in the bad and that is simply not true. God is making good from that bad. I love being able to experience God like that. It's amazing that we've been blessed with the opportunity to know Him and not just know of Him.
'For I know the plans I have for you,' says the Lord. 'They are plans for good and not for disaster, to give you a future and a hope. In those days when you pray, I will listen. If you look for me wholeheartedly, you will find me.'

Jeremiah 29:11-13, NLT
Rest In Peace; His Peace
I apologize for my thoughts being all over the place. My main point is to look for God in everything because He is there. I was so scatterbrained, but God stopped me and revealed Himself. That is so amazing!
If you find yourself in a busy season, I implore you to rest in God's hands. But don't just say that to say it; believe it! God has you and nothing can change that, no matter how busy you are.
I have told you all this so that you may have peace in me. Here on earth you will have many trials and sorrows. But take heart, because I have overcome the world.

John 16:33, NLT
If you find yourself in a busy season, rest in God's hands. But don't just say that to say it; believe it! God has you and nothing can change that, no matter how busy you are.
Click To Tweet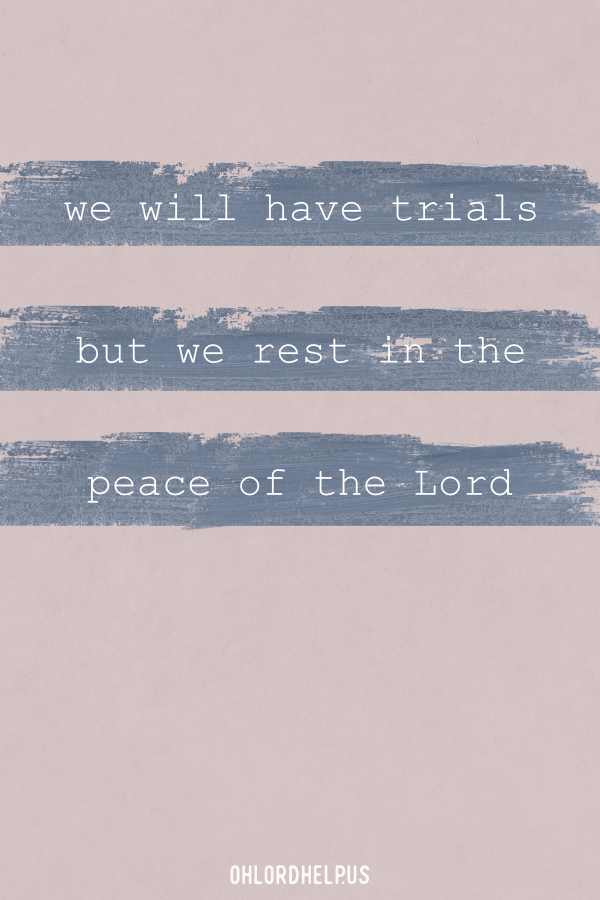 Tim Mossholder