We are new. We are in Christ. This means we are heirs to the Kingdom. Rich beyond measure. How then can we continue to dwell on the empty wealth of this world?
---
---
Joy or Cash?
Money. Yikes. Man's best friend and the root of all evil. As someone who loves stuff, I find money to be quite convenient to have. Besides, in a world where everything costs an arm and a leg, why not rack up on cash? As I begin to learn the ways of the world (and money), I've definitely fallen to the stigma of "more is better" and most of the time don't even realize it.
Why is it that we've been given everything we need, even a lot of what we need, yet we're constantly looking for more stuff and more things? At the root of it, at least for me, personally, it's that I am discontent with what the Lord has given me. I think I know what's best, therefore, I strive for it; all my energy wasted.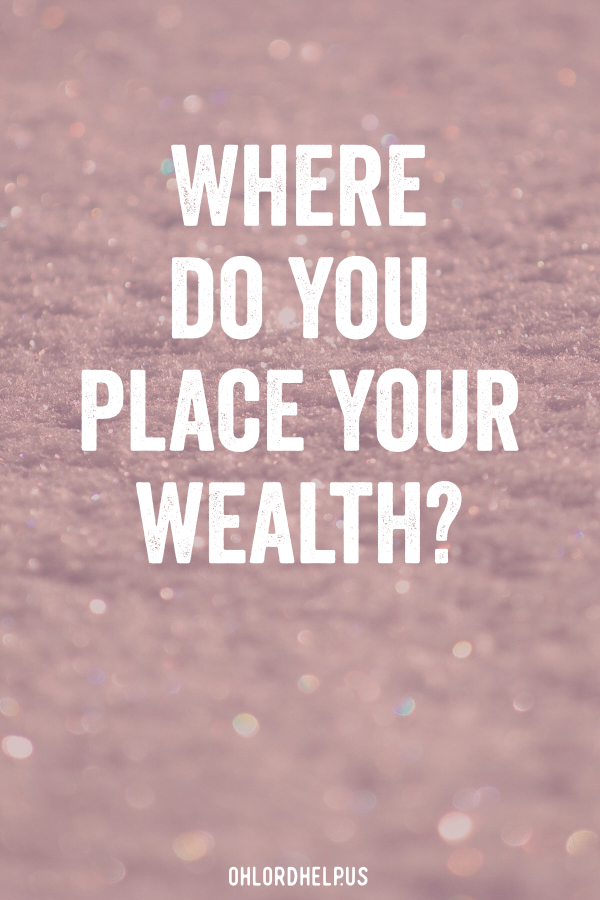 Daughters of the King
When you think about it, we're all richer than we could imagine. Heirs to the biggest kingdom there ever was and ever will be. We need not ask for anything because we have already received eternal wealth.
But let me ask you this, as daughters of the one true King, what has God given us and what makes it so much better than anything earth could offer us? My darling we can't even imagine…
And God will open wide the gates of heaven for you to enter into the eternal kingdom of our Lord and Savior Jesus Christ.

2 Peter 1:11, TLB
Rich in Christ
In heaven, we receive love. Not circumstantial love that can only live off of what we do for it, but true, unconditional love greater than we could imagine.
In heaven, we receive peace. Not the peace we find when we lay in our bed after a long day, not a peace we have to work for. But a peace for the soul. No more restlessness, no more tossing and turning. I honestly can't imagine that peace, but I am sure as heck willing to give everything I have to be with the One who gives it.
How do I do that though? How are we supposed to be poor in spirit so that we can be rich in Christ? And how do we non-reluctantly give up every single thing we have and know and pursue Christ? What does that even look like?
Listen, my beloved brothers, has not God chosen those who are poor in the world to be rich in faith and heirs of the kingdom, which he has promised to those who love him?

James 2:5, ESV
New
Many of us have heard 2nd Corinthians 5:17. We are told that in Christ, we are new creations. While reading over this, I thought in the context of my questions… new creation can be taken literally. New. Not what we were. Not what I was. This means there must be a change. A change so vast that the word new can be applied to us.
Therefore, if anyone is in Christ, he is a new creation. The old has passed away; behold, the new has come.

2 Corinthians 5:17, ESV
When I look at my life since I've given it to Christ I honestly don't look a whole lot different. I still find myself caught up in a lot of what I used to do. For me, I believe living for Christ will start by no longer living for myself. I can't continue living the way I was. I am new in Him; rich in Him. I know this, but what am I doing to change it?
My encouragement to you is to find what you've been holding on to, or what it is you refuse to change. God I pray, please help me rid me of myself. Help me live for you and not the world.
Our wealth lies in God's overwhelming generosity. Through Him, we gain immeasurable grace and love. Above all, we gain the precious gift of salvation.
Click To Tweet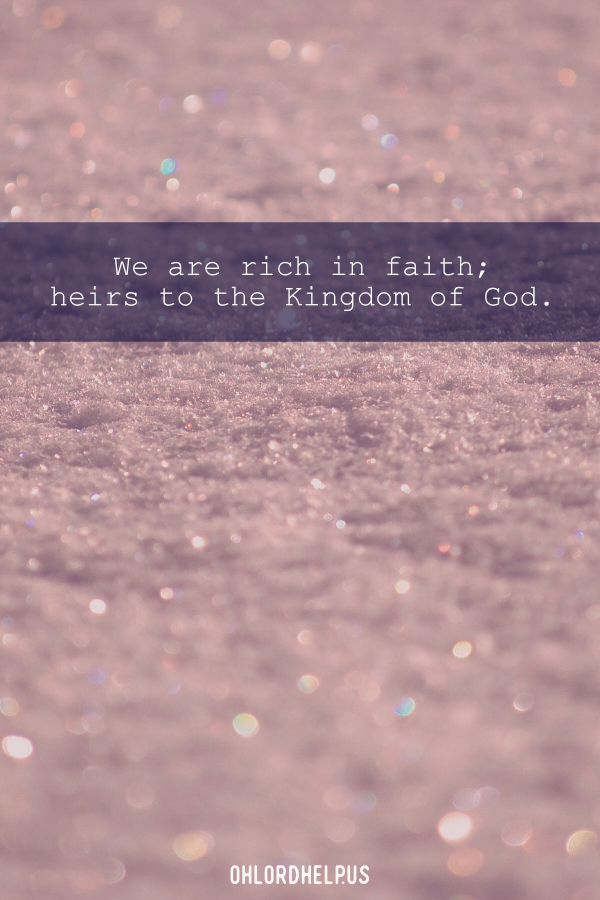 Vanesa Papučíková