There are times we question our salvation. In those moments we must rely on the Bible to distinguish between religion and relationship.
---
---
I have been a Christian for much of my life and like many Christians have doubted my religion and even my faith.
"Is this real?"
"Am I actually connected to God?"
Those are just a couple of the questions that have rattled around in my brain. I have always been ashamed to admit my doubts, but this week in counseling I opened up.
This led me to have one of the biggest breakthroughs of my life. As I expressed my doubts, my counselor slowly helped me realize that I never once doubted my relationship with Jesus, but what I doubted was religion.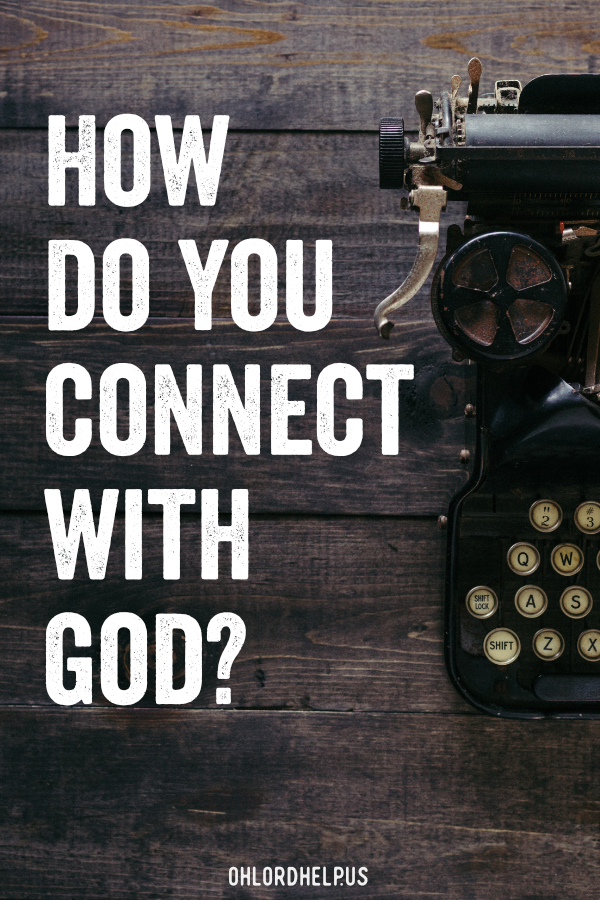 Bondage of Religion
Have you ever felt guilty for not spending enough time reading your Bible, or not spending at least 15 minutes in prayer and meditation every morning? I know I have. But, I have realized that anything that feels like a duty is not a relationship.
Think about it: What if your very best friend thought "Ok, I have to go spend time with them again, check that off my list"? That wouldn't feel very good.
When we treat quiet time or reading our Bible like something we need to check off our list, we are in bondage caused by religion. And religion is not a relationship with our friend, Jesus.
Pure and genuine religion in the sight of God the Father means caring for orphans and widows in their distress and refusing to let the world corrupt you.

James 1:27, NLT
There you have it. Pure religion is not spending hours upon hours reading the Word. It is not making sure you wake up every single morning to read your Bible. It is caring for those around you and spreading the love of Jesus.
Real Relationship
If not doing something makes you feel guilty it isn't of the Lord. Guilt does not come from above. Please don't hear me say that there is no value in spending time in His word and meditating, because that is not what I am saying. The Bible is an incredibly important aspect of our relationship with Jesus, we NEED to read and know His word.
With this we need to desire to read His word, we need to be excited to do it. If we treat it like it is a chore we are doing our relationship a disservice. Connecting with Jesus in a way that makes you full and present with Him, helps you desire to know His Word and spend time meditating and talking with Him.
I do not have a desire to spend extended time in my Bible. I want to want to, but I just don't. For me, spending time with Jesus happens when I am writing and when I am listening to music. Both of those involve reading His word and praying. Whether the prayer is the words I am writing or the song I am singing, it is a prayer. Every time I write, I open my Bible and am inspired by His word.
For you, waking up and reading your Bible for an hour may be how you connect with the Lord. Mediating may be how you connect or maybe working with your hands. There are so many ways to connect with Jesus that aren't "traditional". Find where you connect with Jesus and run with it. It will lead you to a path of closeness and desire to connect in more ways.
Fulfill, Not Abolish
Don't misunderstand why I have come. I did not come to abolish the law of Moses or the writings of the prophets. No, I came to accomplish their purpose.

Matthew 5:17, NLT
Jesus came so that we would no longer be bound by the law of religion. He did not say that it is gone, only that it had been fulfilled. He accomplished the purpose of the law. Because of that, we are free to have a relationship so much greater than religion.
Jesus meets us where we are. So, we need to be sure we are connecting in a way that makes our relationship with Him rich and strong.
We are free to have a relationship so much greater than religion. Jesus meets us where we are. So, we need to be sure we are connecting in a way that makes our relationship with Him rich and strong.
Click To Tweet
To Be Saved
If you openly declare that Jesus is Lord and believe in your heart that God raised him from the dead, you will be saved.

Romans 10:9, NLT
I was so caught up in the religion of it all. I have to read my Bible every single day, or I have to spend an hour in the morning with a prayer that starts "Dear Jesus please…" These aren't bad things, but for me felt like a chore. And because I was not doing these things, I questioned my salvation. But the Bible is clear. All we have to do to be saved is declare who Jesus is and what He did. That is it.
Jesus meets us where we are and ensures we can connect with Him. It is a relationship which means Jesus takes part in pursuing us as well.
So, take a moment and find what makes you feel connected to Jesus. What fills your spirit?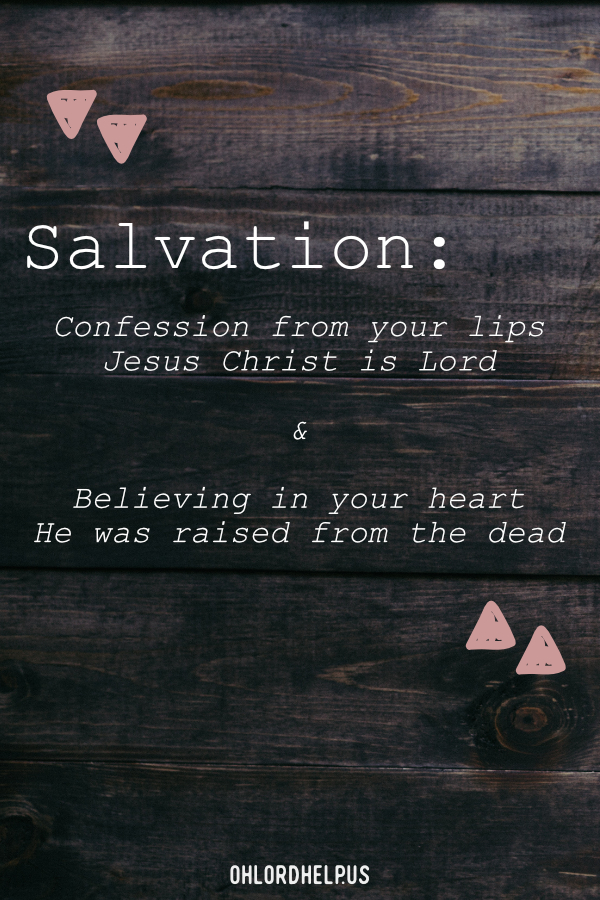 Patrick Fore