The Lord knows we need to see signs from Him in order to believe. So as we walk with Him, we can ask for and receive a rainbow that builds our faith. 
---
---
Then Jesus said to him, Unless you people see signs and wonders, you will by no means believe.

John 4:48, NKJV
The Rainbow…
I remember the scene vividly. I had just left my mom's place and was driving from the country back into the nearby town. As I crested a long, steep hill on the highway, I saw the sign. Although it had stopped raining over an hour earlier, seemingly out of nowhere, a huge rainbow appeared. And this was not your ordinary faint, wispy post-rainstorm showing. This was a phantasmagoric display of epic proportion! The giant parabola stretched from one side of the sky to the other, setting the entire horizon ablaze with its bright, almost neon cascade of colors.
It was the kind of incredible sight that could cause an unbeliever to seriously consider the prospect of an actual God. But to me–a believer, who desperately needed His reassurance–that rainbow was an impeccably timed sign that put my troubled heart at ease. You see, I had just left my mom at her place, and I did not feel good about the situation. At all. I'd been praying for the Lord to show me what to do. Should I have left her there? Should I turn back around and insist that she come with me? Would she be safe?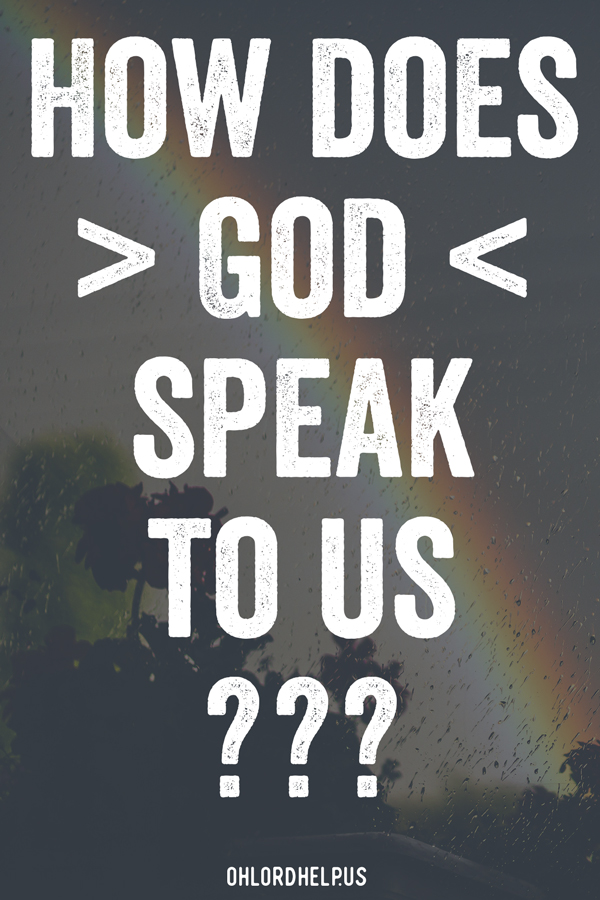 Another Fall…
Mom had recently been discharged from a rehabilitation facility where she had completed a couple months of physical therapy. At 77 years old, she had fallen and fractured her pelvis in five places. But, miraculously, she had healed extremely quickly. And now, her sole focus seemed to be going back home to her little off-the-grid shack. But given the severity of Mom's injury, her history of heavy drinking, and the rigors of her rustic lifestyle, my siblings and I were very reluctant to let her go home. She would be all alone there, and we worried that she might have another fall.
So, we had devised a plan for Mom. She would transition from the rehab facility to her friend's place while we tried to secure a small efficiency apartment for her. I had traveled from North Carolina to Indiana expecting to have a week or so to look at apartments and get Mom's living arrangements squared away. But my first day there, Mom's friend called and said that she couldn't stay there any longer. Apparently, Mom had been drinking, getting mouthy, and being downright belligerent. And her friend refused to take the abuse another day. So, I rushed over to pick Mom up, but at that point, there was nowhere for her to go…other than back to her place.
Heading home…
The dark rainstorm matched my gloomy mood as I slowly drove the winding, narrow country roads back out to Mom's homestead. Despite the dreary weather and an abrupt departure, Mom was practically giddy with excitement. She'd been away from her little shack for the whole winter, and now she was finally going home! Her excitement was so palpable, it was nearly contagious. As we pulled into the little gravel patch that constituted the driveway, I was trying to muster up some positivity about the whole situation.
But as we got inside the house, my heart hit my stomach. And as I took my first breath of the thick, musty air, my stomach about made a return trip–bypassing my heart and heading straight for my throat. The curtains were drawn, yet there was just enough light to see a scene that would make an arachnophobe run for the hills! Entire colonies of spiders appeared to have taken up residence–their elaborate webs weaving a thick tapestry throughout the entire space. As my eyes adjusted to the dim light, other disturbing sights came into view. There were old wooden soup bowls with moldy, putrid bits of who-knows-what and bushel baskets brimming with rotting root vegetables.
She Intended to Stay…
Emphatically, I told Mom there was no way I was going to leave her there. I suggested we go into town to buy some cleaning supplies and stay at a hotel. The next morning, we could come back out, and I'd spend the day cleaning the place up. That way, at least it would be somewhat inhabitable until I could find her a suitable apartment in town. But Mom flat out refused to leave. She said she was finally home, and she was not going anywhere.
I tried to reason with her. I pleaded with her. But all to no avail.
Mom was home, and it was clear that that was where she intended to stay. She really wouldn't even allow me to clean anything up. As evening approached, I was feeling extremely worried, overwhelmed, and defeated. Futilely, I offered one more time to take her with me, but she simply said, "No." So, telling her I'd come back in the morning, I gave her a hug, said goodbye, and left.
The Weight of the World…
As I drove away, I felt the weight of the world on my shoulders. I knew I had just left my mom in a potentially dangerous situation. Even though it was her choice to stay, if something were to happen to her, I'd never forgive myself. Hot tears welled up and flooded my face as I cried out to the Lord to show me what to do. "Should I go back, Lord? Will she be safe there, Lord? What should I do?!"
The tears were coming on so strongly that I could barely see to drive. So I decided that when I got to the top of the hill, I'd pull over and pull myself together. And when I reached the top of that hill, that's when I saw the sign. The biggest, brightest rainbow I have ever seen in my life. And right then and there, it was as if all the weight of the world were lifted off my shoulders. Precisely when I was in desperate need of reassurance—some clear confirmation that my mom would be safe—God gave me a sign.
I have set my rainbow in the clouds, and it will be the sign of the covenant between me and the earth. Whenever I bring clouds over the earth and the rainbow appears in the clouds, I will remember my covenant between me and you and all living creatures of every kind…

Genesis 9:13-15, NIV
Showing Me Rainbows…
As I sat there taking in that amazing view, I was so touched because I knew the Lord was ministering directly to my heart. You see, for about six months, He had been showing me rainbows. My husband and I had been in an extremely difficult wilderness season. And when I'd get to what felt like the end of my rope, I would go for a walk. Almost every time, I would just happen to look up and either see a rainbow prism in a clear sky or an actual rainbow following a storm.
Once I saw a complete 360 degree rainbow around the sun, and twice I saw a double rainbow. My rainbow sightings were happening so frequently that I could no longer write them off as mere coincidences. Even when my faith felt very weak, and I was angry with God, He would still show me these signs. And I couldn't deny that He was right there with me, even in my wilderness.
So sometimes it's a rainbow. Or maybe for you, it's a butterfly, a certain number, a song, or a scripture He uses. The Lord shows up and speaks to us in so many different ways. Each sign is so idiosyncratic–so specific to who we are and what we need at that exact moment! As Jesus said in John 4:48, He knows that we need to see signs in order to believe Him. Because His signs confirm His word. They show us that He truly is good. That He is, in fact, paying close attention to us. He is who he says He is, and that He does what He promises to do.
God's signs confirm His word. They show us that He truly is good. He is paying close attention to us. He is who he says He is, and He does what He promises to do. Click To Tweet
Somewhere Over the Rainbow…
A few months after I saw that rainbow, I got a call from Mom's friend. She said, "Oh Hopey, I'm so sorry to tell you this…but your mommy died today." She went on to say that from what they could tell, it looked as if Mom had died peacefully in her sleep. She was in her own bed. In her own house. She was home. And as hard as it was to hear those words, in some way, it all made perfect sense.
During those last few months, as Mom was alone with the Lord, she had managed to set her house in order. Many old disputes with friends and neighbors were resolved. Folks who had visited her during that time said she was the happiest and healthiest they had seen her in years. One woman even told me that the last words Mom said to her, eyes twinkling as she beamed from ear to ear, were, "I just love my Lord Jesus!" Knowing Mom, she's probably up there, perched on a rainbow, singing with Him and the angels this sweet little refrain: "Somewhere over the rainbow…"
Has the Lord shown you a sign? What does He use to speak to you?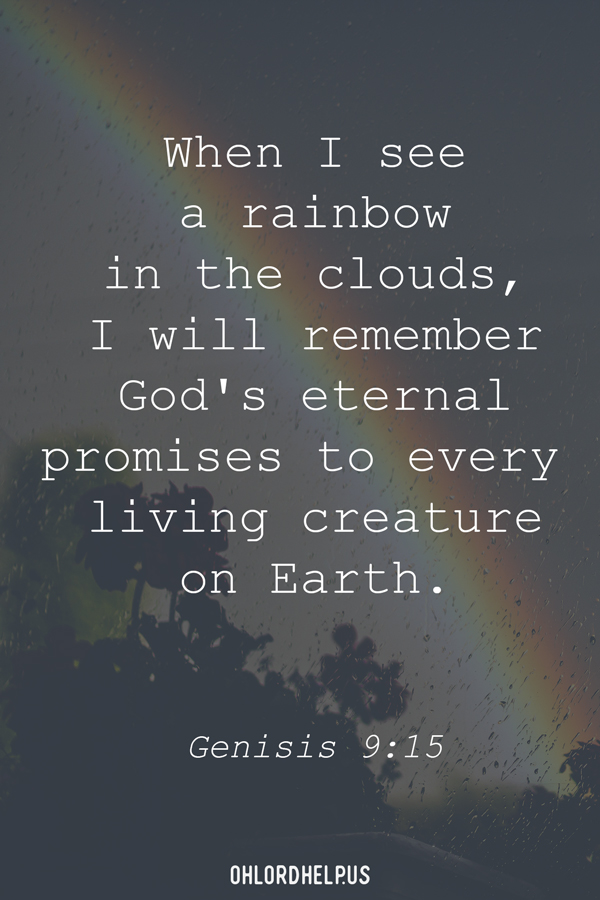 Corey Hearne