Disappointments and ugliness we want to be washed away, are often opportunities God uses to create beauty. Our suffering produces a steadfast hope.
---
---
…We rejoice in our sufferings, knowing that suffering produces endurance, and endurance produces character and character produces hope.

Romans 5:3-4, ESV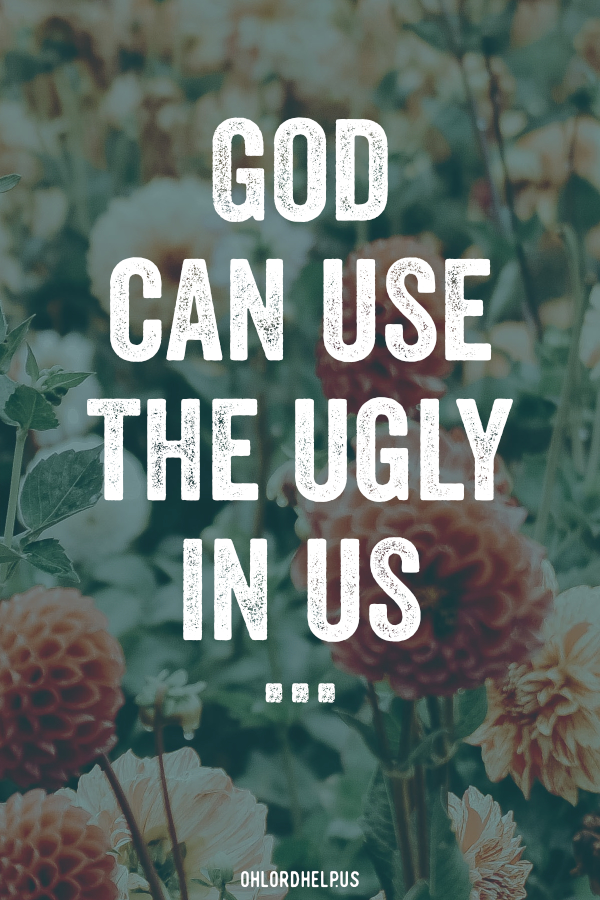 Unruly Ground
There has been an unruly area of ground in my backyard. A tree had fallen a few years ago during an ice storm, causing me all kinds of anxiety. And another smaller tree was leaning over ready to topple at any minute.
I had a college student cut up as much as his small chain saw could handle. But, he had to leave behind the fallen trunk of the tree. Every time I cut our grass, I circle the tree and its fallen stump. I mutter and grimace about the day I finally have my nice yard back.
Need for Peace
This past year, I bought some seed to plant. They were wildflowers- pollinators. The kind I love because they encourage bees, butterflies, and hummingbirds.
In the early morning, I love sitting outside with my coffee and the scriptures to read, think, and pray. I knew these flowers would be just what my yard needed to encourage all of this. A quiet space of restoration and peace.
Need to Dream
I wanted to plant my seeds, but I tend to get overwhelmed when an area is too big. My friend Lisa has been gardening for a long time, so I asked for her input on my yard. I needed some help dreaming. Where did my seed need to go? How could I make it the place I needed to send my thoughts toward God.
I thought I knew the spot, but I was very wrong. Lisa headed for the stump. The one I had brooded and whined over. The one I knew had to go. "Look," she said, "This is perfect. The stump frames a semi-circle."
Rich Fertile Ground
She was right, of course. Where the tree had fallen, leaves had covered and nurtured the soil. The ground was soft, easy to dig, and rich. Much richer than the red clay everywhere else.
However, it still was not an easy spot to work in. There were lots of roots and it needed conditioning. But the very piece of wood I wanted out, was what gave this bed its structure. It grounded the space.
Mind on Truth
I too often see this for myself. The very disappointment, characteristic, or person I want to go, is the very opportunity Christ is using to develop, to sanctify, and to bring beauty from ashes.
I love how God used my friend to point me to the very stump I was despairing, to bring beauty to an area I desperately wanted. I see the body of Christ do this often in my life. They point me to what is true, what is real, what is possible. Christ is showing up in the very areas I want to be removed. He is enough so I do not have to be. I fool myself into thinking I can be. But, even on my best days, I am in need of the One who prepares a way and makes the paths straight.
For the sake of Christ, then, I am content with weaknesses, insults, persecutions, and calamities. For when I am weak, then I am strong.

2 Corinthians 12:10, ESV
Disappointments, characteristics, and ugliness we want wiped clean, are the very opportunities Christ uses to develop, sanctify, and create beauty.
Click To Tweet
His Ways are not Mine
What force in your life are you looking at with disdain? What area of your life do you wish would go away and fly right? Could this be the very place Christ is producing rich soil in you? Look to Him who goes before us. Ask for His help and His wisdom.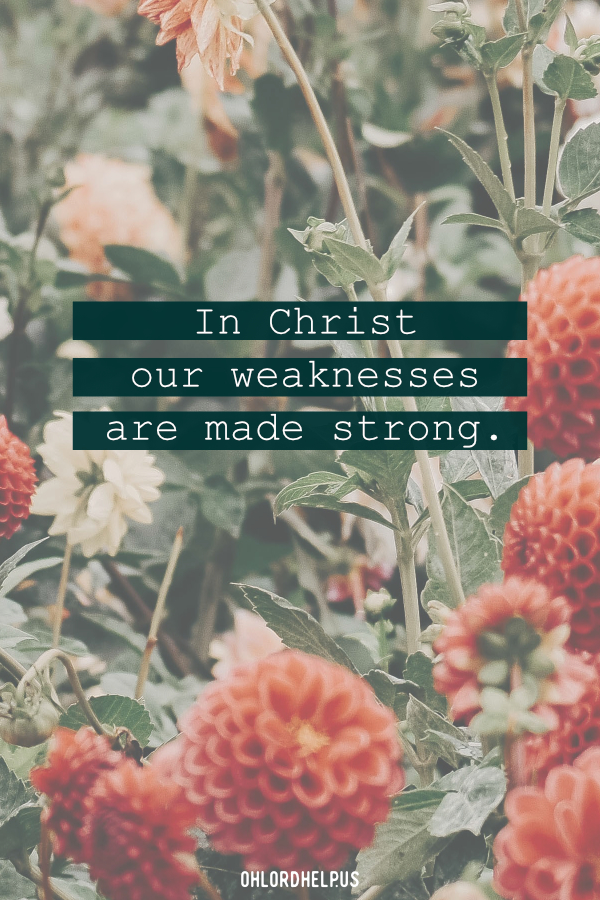 Jacalyn Beales