Desiring to obey the Lord is a natural response to our new identity in Him. We don't need to fear discipline for it is a natural action of love from our Heavenly Father.
---
---
I have a wall hanging in my bathroom that has the famous verse from Joshua on it.
It reads: HOME, home is where your story begins. Then at the bottom, it says, "As for me and my house, we will serve the Lord." I see this verse every single day and it's not something I take lightly. We learned nine years ago the lesson of truly choosing to obey and serve the Lord.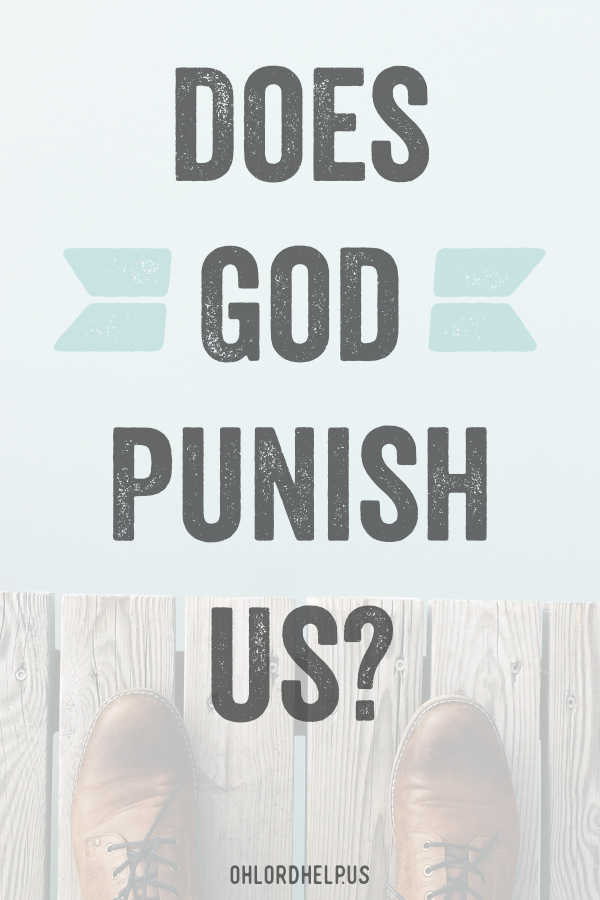 Lip Service
We had been living a lip service Christian life. We went to church. Said prayers at mealtimes and bedtime, but that was as deep as our relationship with the Lord went. He allowed me to get very sick and I immediately knew He was disciplining me.
And have you forgotten the encouraging words God spoke to you as his children? He said, 'My Child, don't make light of the Lord's discipline, and don't give up when he corrects you. For the Lord disciplines those he loves, and he punishes each one he accepts as his child.'

Hebrews 12:5-6, NLT
I lost the ability to bathe myself, get myself dressed and to walk more than a few feet at a time. My husband became my caretaker through chemotherapy and steroids. I read through the Word twice in nine months and completely surrendered my life to Christ during this time.
My husband also laid down his own will for God's through this ordeal. Not all our trials are a chastisement, but we needed this season to truly make God the Lord of our lives. Praise Him for His care, His discipline, His working in our lives. We aren't the same people we were before.
But if you refuse to serve the Lord, then choose today whom you will serve. Would you prefer the gods your ancestors served beyond the Euphrates? Or will it be the gods of the Amorites in whose land you now live? But as for me and my family, we will serve the Lord.

Joshua 24:15, NLT
Set Apart
Have you noticed that something you weren't aware of before is drawn to your attention, and once you're aware of it you see it everywhere? In psychology, this has a real name- the frequency illusion. Let me tell you, when you have decided to follow and actually obey Christ, you realize very quickly how many profess His name but deny Him with their lifestyles.
When Christ dwells in us and we surrender to Him totally, His Holy Spirit is there to teach, guide and correct us. His Word is alive and active and judges the thoughts and attitudes of our heart. When we compromise who we are in Christ to look like the world, we are disobeying His command.
And what union can there be between God's temple and idols? For we are the temple of the living God. As God said: "I will live in them and walk among them. I will be their God, and they will be my people. Therefore, come out from them and be separate, says the Lord. Touch no unclean thing, and I will receive you.

2 Corinthians 6:16-17, NLT
World Appearance
We each have our own journey and our own relationship with Christ that we will one day answer for. My encouragement for you today is to really evaluate any part of your heart and life that you've allowed to be influenced by the world. Or parts you may not have ever surrendered to Him. Do you still dress like the world, have filthy speech like the world, watch TV shows that encourage you to lust like the world, listen to music that glorifies sin like the world?
Do not love this world nor the things it offers you, for when you love the world, you do not have the love of the Father in you. For the world offers only a craving for physical pleasure, a craving for everything we see, and pride in our achievements and possessions. These are not from the Father, but are from this world. And this world is fading away, along with everything that people crave. But anyone who does what pleases God will live forever.

1 John 2:15-17, NLT
We each have our own relationship with Christ that we will one day answer for. We must evaluate any part of our hearts and lives that we've allowed the world to influence. Evaluate and surrender them to the Lord. Click To Tweet
Desire to Obey
I have made many changes to my life in order to obey and bring glory to God. I don't dress how I used to dress, make the same jokes I used to make, or watch TV shows that highlight my struggle against lust. Don't get me wrong, I still have many struggles against sin in my life, and the Lord brings them to my attention often. I wrestle with a couple in particular that I have a hard time talking about. My mind truly is a battlefield and the war is ever raging…
As obedient children, do not conform to the evil desires you had when you lived in ignorance.

1 Peter 1:14, NLT
God isn't asking us for perfection. He knows we are helpless and our hearts are desperately wicked. All he wants and expects is the laying down of these desires that wage war against our souls.
Desire to obey Him, plead for His grace and mercy and He will give us the strength to make these changes in our lives that shape us into His image. Then He will receive all the glory and honor for how we've changed, and others will see His love and character slowly emerge in our everyday lives as we obey our Father in heaven.