To mentor is to teach through relationship. It's having someone to go to with questions, who will be honest. This is the purpose of Oh Lord Help Us. 
---
---
For most of my life I have loved people, but feared their rejection. When I went into high school I was desperate to fit in. And after it became abundantly clear that I was too scrawny, too pale, with too little rhythm to fit in with who I deemed to be the cool crowd, I did find that I fit in with the athletic crowd, which led me to Fellowship of Christian Athletes.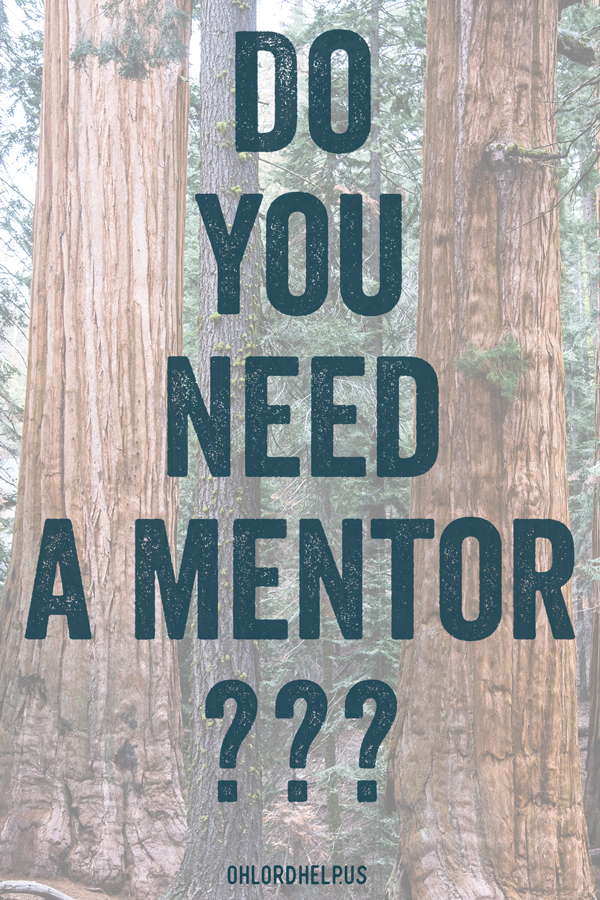 Guidance
This filled a massive void in my life, as my family did not have a church home during this season. And with my involvement in FCA came my first mentor. When I look back over my life, her influence has been hugely impactful in the trajectory of my path. She taught me, challenged me, confronted me, loved me. Even through college she was there guiding me to make decisions that would enhance my influence, rather than destroy it.
Instruct the wise, and they will be even wiser. Teach the righteous, and they will learn even more.

Proverbs 9:9, NLT
Meanwhile… Throughout high school, I was also into horses. My parents supported me in taking lessons, learning how to ride English saddle – the fancy stuff. This sparked a dream to have a horse farm one day. Combining it with my love for FCA, it was to be a camp for troubled girls.
Growth
After college, I became involved with a church for the first time. Unknowingly at the time, the women's ministry director was mentoring me. She told me she could see Jesus in me. She saw potential in me and sent me to conferences to become a speaker before I ever knew that was something I wanted. And she involved me in leadership when I was too immature to fully realize what she was doing for me.
let the wise listen and add to their learning, and let the discerning get guidance—

Proverbs 1:5, NIV
Meanwhile… Turns out, I don't have what it takes to work with horses. That part of the dream died, but the love for ministry remained. I began a ministry at our church to provide mentoring for teenage girls. Just as it was getting off the ground, we moved.
Listening
A few years later, after my mom died, we moved to a new state with no friends, family, or church. While in Atlanta, I was desperate for an older woman in my life. I prayed, and God provided. She was actually one of my patients where I was working as a dental hygienist. For months we would meet once a week and just chat. She would listen to me dream and never told me it was a bad idea. She corrected me when I was off base. And she comforted me when the pain from missing my mom became too great to bear.
Two are better than one, because they have a good return for their labor: If either of them falls down, one can help the other up. But pity anyone who falls and has no one to help them up.

Ecclesiastes 4:9-10, NIV
Meanwhile… My desire to pour into young ladies was being met as I led a Bible study with some of the youth in our church. Honestly, though, my heart was running on empty. I did not have the maturity to see that I needed to be still in this season. The longing in me for my previous life was so great; I was trying to recreate what I had before. Through this, God was taking the purpose I was created for, and making a new thing.
Virtual
Our years in Chicago were a spiritual drought, but I still had my virtual mentors. Sermons I would listen to challenged my perception of contentment. Books I read brought me to a deeper understanding of provision. Being a new mom I found great comfort in parenting blogs assuring me that I was not losing my mind and that the newborn stage/toddler stage/preschool stage would indeed pass. 
But when the Father sends the Advocate as my representative—that is, the Holy Spirit—he will teach you everything and will remind you of everything I have told you.

John 14:26, NLT
Meanwhile… We opened a coffee shop in the Bucktown neighborhood of Chicago. Our desire was to be a bright spot in an area that was feeling the growing pains of gentrification. But with an ever-deepening pit of debt, and the emotional roller coaster of motherhood, we knew we had to pass it on.
Healing
Our years in Greenville, South Carolina were when mentors came into my life providing healing. Interesting thing, while I was with Oh Lord Help Us in Anderson, SC back in November at a Holiday Vendor Fair I saw my old pastor. Now, he would not know me from anyone. It was a fairly large church, and being that I was in a stage of healing, I kept to myself. But I was so excited to see him, you would have thought he was a long lost friend.
I absolutely went over to him, told him who I was, and how I knew him. He was generous with his time, asking me questions about our ministry and where life has taken me. I shared with him that when we knew we were leaving Greenville to come to North Carolina, I was sad but had complete peace. The Lord spoke to my spirit that we had come to Greenville to heal and that it was now time to fly.
When I spoke those words to him, he chuckled in a knowing sorta way. He told me that when they began the church in Greenville, their prayer was that it would be a place of healing. It was indeed that for me. Greenville and that church will always hold a special place in my heart. The people we encountered and did life with there showed me how to love others, how to give, and how to be comfortable in my own skin. My friends were my mentors.
Friends love through all kinds of weather, and families stick together in all kinds of trouble.

Proverbs 17:17, MSG
Meanwhile… A friend and my husband thought it would be a good idea to start a blog. I tried to quit it, more than once, but the conviction in my spirit was so great I couldn't. I knew that this thing, that would eventually become a bigger thing, was the vehicle to do the thing I have felt so passionate about throughout my life: mentoring.
Mentor
Mentoring is nothing more than teaching through relationship. It's having someone to go to with questions. Someone who will be honest with you even if it's not what you want to hear. It's encouragement often, and rebuke when necessary. Mentoring can change the direction of your life, and keep you where you need to be.
This idea of teaching through relationship is throughout the Bible…
Moses to Joshua
Elijah to Elisha
Naomi to Ruth
Elizabeth to Mary
Jesus to the disciples
Barnabas to Paul
Paul to Timothy
Mentoring is not fixing others, instead, it is walking together as we heal and see our value and purpose. As painful as our stories are, none of us are a lost cause. There is value in our tragedies. Through redemptive healing, we can see tragedies as opportunities rather than assaults and become conquerors rather than victims. Having the perspective of another trusted woman helps us do this, and see our worth.
As iron sharpens iron, so a friend sharpens a friend.

Proverbs 27:17, NLT
Who has been influential in your life?
Mentoring is not 'fixing' others, instead, it is walking together as we heal and see our value and purpose. As painful as our stories are, none of us are a lost cause. Click To Tweet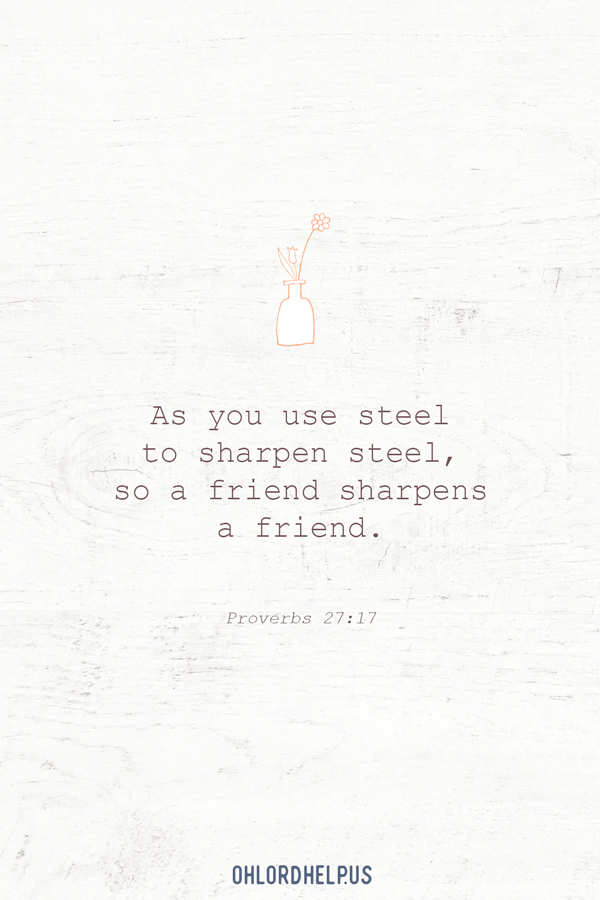 Josh Carter