Fear is the enemy and the answer is becoming vulnerable. That seems crazy, yet God calls us to be a little crazy. Let go of fear and embrace God's guidance. 
---
---
"I don't know."
Why do these three little words cause such fear and anxiety in us? I hate saying these words. They make me feel weak, vulnerable and most of all like a failure.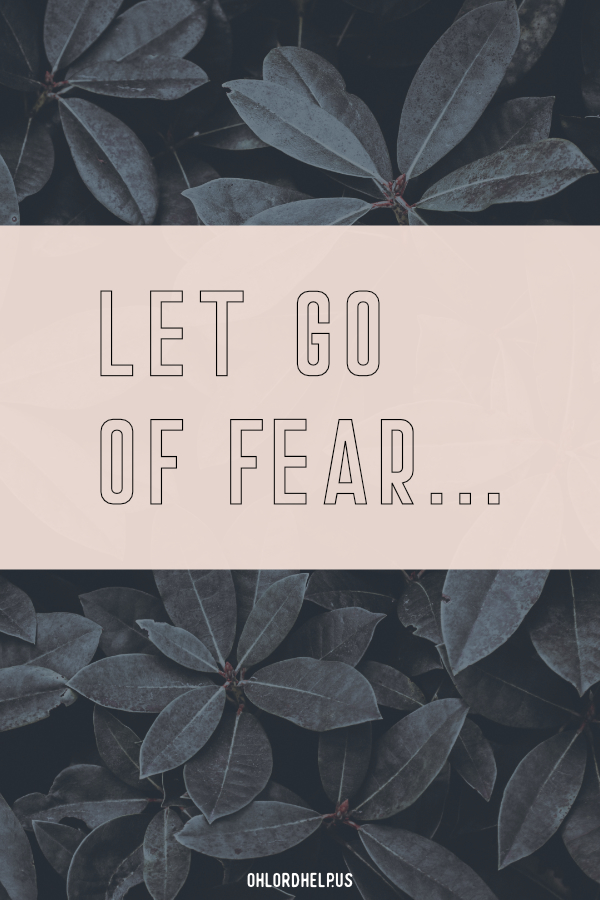 It's Okay to Struggle
As I'm writing this I'm listening to my son try to work through a hard coding problem and he is really struggling. He has worked on this problem for at least four hours. I keep hearing things like: What do you mean? Ohhh now I get it! Why won't this thing work? Can't you just…
But here is what I am learning by watching him struggle – he keeps struggling. Eventually, he will get it, because he doesn't give up. As a young kid, I don't know doesn't fill him with fear. He is okay not knowing the answers. He accepts that as a child, as a student, he is learning. I don't hear I don't know followed by silence. He quickly follows up with a question, a wondering, or a workaround.
Isn't that what God is calling us to – to be like children? He wants us to realize we don't know it all. To ask Him for help, wonder and search for the answers in His name, and call on Him to be our guide.
Whoever then humbles himself like this little child is the greatest in the kingdom of heaven. And whoever welcomes a child like this in my name welcomes me […] Woe to the world because of stumbling blocks! It is necessary that stumbling blocks come, but woe to the person through whom they come.

Matthew 18:4-5,7 NET
Let Go of Fear
We can't fear I don't know. Vulnerability is not easy but we must embrace it and let God lead us. Sometimes the path to the answer is long and difficult, full of those stumbling blocks. Sometimes the struggle is the answer. That can feel difficult and leave you wondering if it was worthwhile. I find myself struggling with many uncertainties in times like this. The fear and vulnerabilities of I don't know often creep in.
Therefore, since we are surrounded by such a great cloud of witnesses, we must get rid of every weight and the sin that clings so closely, and run with endurance the race set out for us.

Hebrews 12:1, NET
This verse is the answer to my feelings. Feelings of not wanting to say those dreaded words. Cling to those who are steadfast in God's corner. Let them be my touchstones and have faith in the journey. It's not a sprint. Ask questions, be vulnerable, admit when you are unsure. Don't be a stumbling block for others, but be a witness to God's endurance.
Be Vulnerable
A friend and I were talking recently and sharing some hard-fought truths. What struck me most was that despite being hurt and broken at times in her life, she was not bound to that in her faith. Her faith is strong and supersedes any hardships life has given her. I read a quote recently in Tim Tebow's book Shaken: "God will never waste pain that's offered to Him."
But he said to me, 'My grace is sufficient for you, for my power is made perfect in weakness.' Therefore I will boast all the more gladly about my weaknesses, so that Christ's power may rest on me.

2 Corinthians 12:9, NIV
My friend has such a child-like spirit and asks a million questions. She is always searching for God's answer, His will. Truly, she is a beautiful example of running the race with endurance and grace. Being vulnerable is her gift and she shares it to God's glory. I want to be more like that.
Get to Work
Admitting our limitations gives God room to work. He is the one that makes all things possible. But I am such a sinner. I need to be vulnerable. I need to find the edge of my possibilities so that I can stop relying on myself and trust in my Creator.
Wow, that is a powerful lesson I feel God working to teach me in this season of my life. Trust in God, be vulnerable, and put fear aside.
So I am in a battle of wills over this, right now. I know in my heart that this is right and good. It is God's will. My head keeps getting in the way though. I hold on to fear: not knowing the answers, letting God lead my life, trusting in a future that sometimes seems murky.
Admitting our limitations gives God room to work. He is the one that makes all things possible. We need to be vulnerable. To find the edge of our possibilities and fully trust in our Creator.
Click To Tweet
Vulnerable Prayer
But every day I am walking upright. Praying this prayer:
Dear God,
Help me loosen the fist of fear that lives inside of me. I am so weak and can't do it. You have to do it for me. Let me, let You be strong for me. I know that You are my answer. I feel that truth in my heart. Quiet the doubt that creeps into my head. Thank you for the encouragement you place in front of me. Thank you for not abandoning me when I waiver. You are my rock and foundation.
love,
me
If you are on the journey to vulnerability with me, bless you. It is hard. But have faith in our Creator. And remember His promise:

And we know that all things work together for good to them that love God, to them who are the called according to his purpose.

Romans 8:28, KJV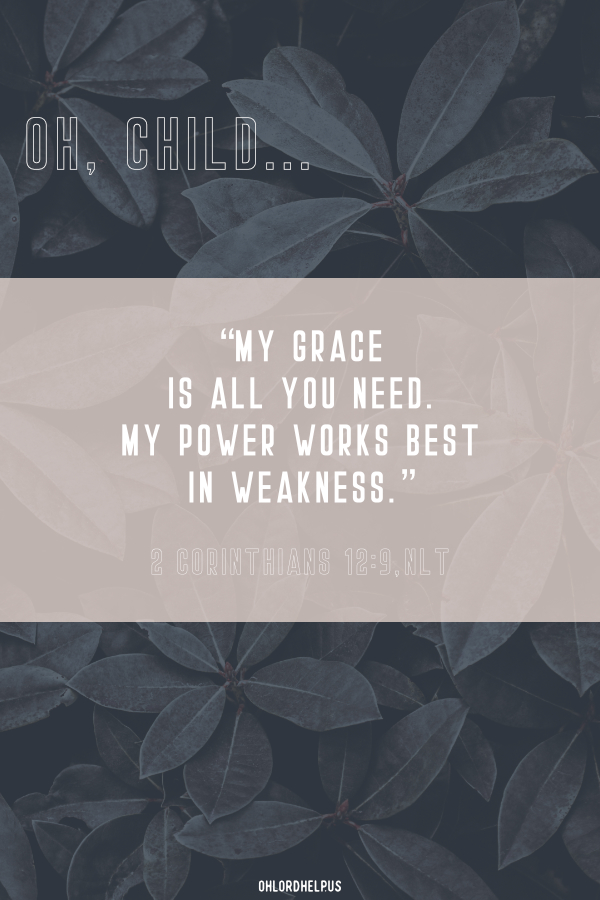 Annie Spratt