We are called to positively influence everyone we come into contact with for God's Kingdom. Preparing to act even through fear comes only through the guidance of the Holy Spirit. We can impact with fear.
---
---
Some of my favorite time spent with my husband is late at night, snuggling under the covers, having meaningful conversation. Recently during one of our pillow talks the Lord convicted me when we were in the middle of a conversation about a friend who doesn't know Jesus.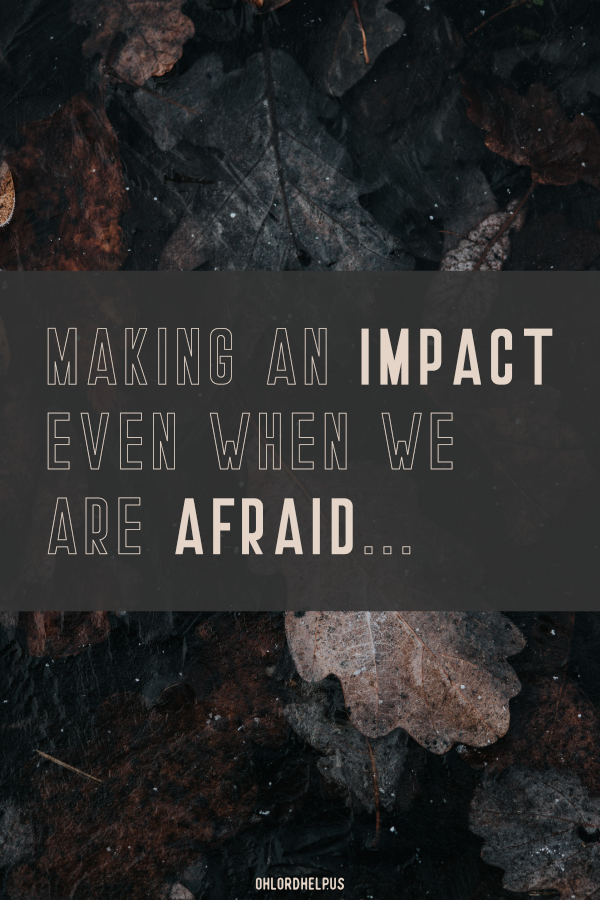 Stewardship
I'm a believer in being a good steward of the things the Lord gives us. Just as I believe in being a good steward of our home and our finances, I believe that the people in our lives are there strategically. We are called to be good stewards to them. How many days go by where we hardly think anything of that?
Both hands raised, I'll be the first to admit that I'm guilty of overlooking people placements and just focus on me and my day. But actually, every lunch appointment, every barista, every stranger that we pass in the post office, every neighbor, all of those people are strategically in our path for that day.
Hear me: I'm not saying we should walk around stopping every stranger. I'm simply suggesting we consider this question: what would happen if we learned to be more sensitive to the guiding of the Holy Spirit? Movements? Maybe even miracles?
In their hearts humans plan their course, but the Lord establishes their steps.

Proverbs 16:9, NIV
People in our lives are there strategically. We are called to be good stewards to them.
Click To Tweet
Great Commission
"Go, therefore and make disciples of all nations" Matthew 28:19. This is the Great Commission, it's a command to us from the Lord. So why are we so stagnant in this regard? Why do we mosey around like we've got all the time in the world? We don't. Job 14:5 says our days are numbered, Friend.
I listened to this speaker once who gave the most perfect visual of earth versus eternity. In his talk he had a rope. The first five inches or so were red. The rest of the rope, which seemed like miles long, was white. He said that the red part of the rope represented our time spent on earth and the white part of the rope represented the time we spend in eternity. His emphasis was on sharing Jesus because we are not given much time here on earth.
It created an urgency for me. It put things into perspective. The things I claimed to be important, couldn't compare to the importance of this: Souls. Hearts. Eternity. We, as Christians, are to be salt and light. So what are we waiting for?
Let us run with perseverance the race marked out for us, fixing our eyes on Jesus, the pioneer and perfecter of faith.

Hebrews 12:1-2, NIV
Impact with Fear
As our pillow talk conversation got a little deeper, I shared with my husband that I haven't always been able to freely talk to people about the Lord. Until about the age of seventeen, I was incredibly shy. Over the years boldness developed. That boldness came from encountering the Lord, growing my confidence in Him.
It used to be, if I came across someone with a different belief or someone who didn't have a personal relationship with God, I just didn't talk about Him. I know that it's not all in the talking. But I realized the reason I didn't talk was because of fear.
Fear is paralyzing. I was afraid of what other people would think of me. Afraid that they would be mean to me because I believed differently than them. And the worst, I was afraid that they would ask a hard question about Jesus that I wouldn't be able to answer.
Well friends, the truth is… none of us have all the answers. I had to learn to trust the guidance of the Holy Spirit and just share what He has done in my life. And what the Lord has done in my life is far too great for me to stay silent about it. I have also learned that it is more about loving someone well instead of "convincing" them into Christianity. Love will take you farther than persuasion ever will. We can love even though we are afraid; we can impact with fear.
Holy Spirit Guidance
I encourage you, the next time you are around that table with your family, on that bike ride with your friend, bumping into that neighbor while at your mailbox, or grabbing that coffee from the barista, lean into the Holy Spirit and trust His guidance.
When you don't know what to say or have no response to a "God question", silently ask Him to give you the words. Trust that He will give them to you. Let Him work through your vulnerability and be willing to be bold. Let Him guide you to impact with fear. After all, you may just experience something pretty amazing.
So let us keep on coming boldly to the throne of grace, so that we may obtain mercy and find grace to help us in our time of need.

Hebrews 4:16, ISV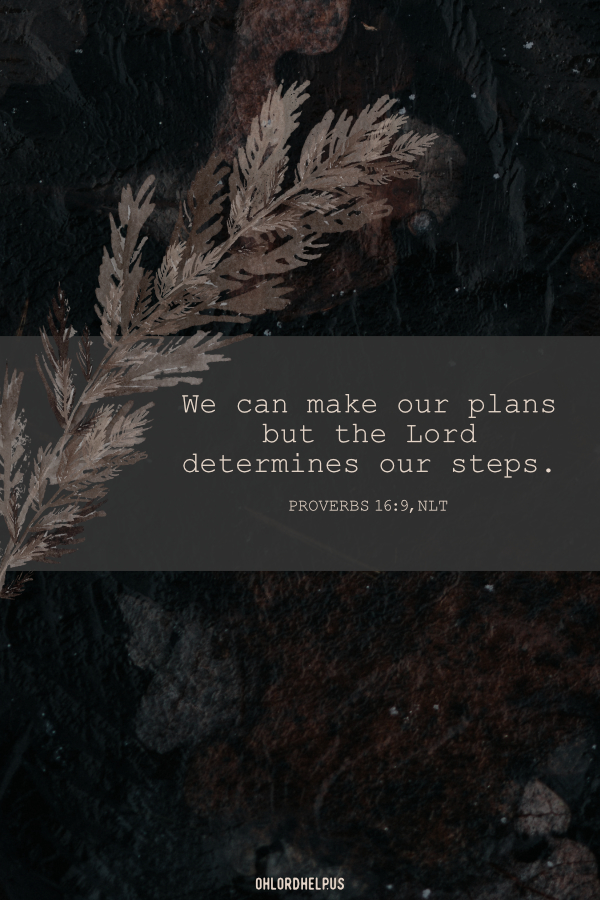 Annie Spratt