Idols can surface in the most innocent of ways. Our lives can quickly revolve around things we love, but God must sit on the throne of our hearts and lives.
---
---
All who make idols are nothing, and the things they treasure are worthless. Those who would speak up for them are blind; they are ignorant, to their own shame. Who shapes a god and casts an idol, which can profit nothing? People who do that will be put to shame; such craftsmen are only human beings. Let them all come together and take their stand; they will be brought down to terror and shame.

Isaiah 44:9-11, NIV
Idols
God instructs us in one of the 10 Commandments to not make idols (Exodus 20:3-6). Likewise, Isaiah tells us to not make idols because they are worthless; those who worship them are ignorant and blind.
Tim Keller says, What is an idol? It is anything more important to you than God, anything that absorbs your heart and imagination more than God, anything you seek to give you what only God can give.
When my husband and I were on a mission trip in Thailand a year and a half ago, it was impossible to not see idols. Many homes have shrines in front of them where they worship ancestors or appease the evil spirits with offerings of food and money. We passed by Buddhist temple, after Buddhist temple. While these are blatant idols, you do not have to look too hard or too far in America (and other places in the world) to find idols of our own contrivance.
Misplaced Affection
When I was in high school, I developed and fed an idol. And you know what? The idol itself was not bad standing alone. It was what most would consider a good thing. But what made it an idol was that I put it above the Lord Jesus, my family, my friends, and my schoolwork. It replaced what should have been first in my life. And what was my idol? Running.
I was dedicating all of my energy and attention to my running. I ran every day, rain or shine, through each season. It seemed I was always running. I wanted to be the fastest and best runner on my very competitive, very driven cross country and track teams.
My mother very firmly and wisely spoke truth into my life one day. She saw how misplaced my affection was and that I was not putting Jesus first. She told me, "You had better change and honor the Lord first. He is a jealous God and will never bless you and your running if you put it before Him."
Humbled
Talk about a wake-up call! I knew she was right and the Holy Spirit convicted me. You know, it was not too much later that I developed tendonitis in my right knee in the middle of track season my junior year of high school. I was able to finish the season and then I immediately started physical therapy. But running was taken away from me. I spent all summer at therapy and did only deep water running and biking. Basically, it was low-impact cross-training that allowed me to keep up my cardio endurance.
God used my injury to humble me. He knew how conceited I had become and that it was only Him Who enabled me to run. After the summer of no running, I came back my senior year of cross country, feeling fitter and better rested than ever before. I ran consistently faster and stronger that year in both cross and track and I dedicated each race to my Grandpa, who was in declining health. Five days after the state cross country meet that year, he passed away. I had finally learned that running was a gift from the Lord and that I needed to use my talent to honor Him.
On the Throne
I do not know what idols you may have. Perhaps it is your job; your house; alcohol or substance abuse; your car; movies; your hobby; your spouse; or your children. As humans, we are idol making factories.
Believer Friends, ask the Lord to search your heart. We all have our blind spots. Ask God to illuminate those to you and pray that you would have the courage and humility to repent of any idols you have made. When godly counsel is given to you, like it was to me by my Mom, listen and heed. Always submit to the Lord Jesus and set Him back on the throne of your heart.
We all have blind spots that we need to ask God to illuminate. Submitting our idols over to the Lord invites Him back on the throne of our hearts. Click To Tweet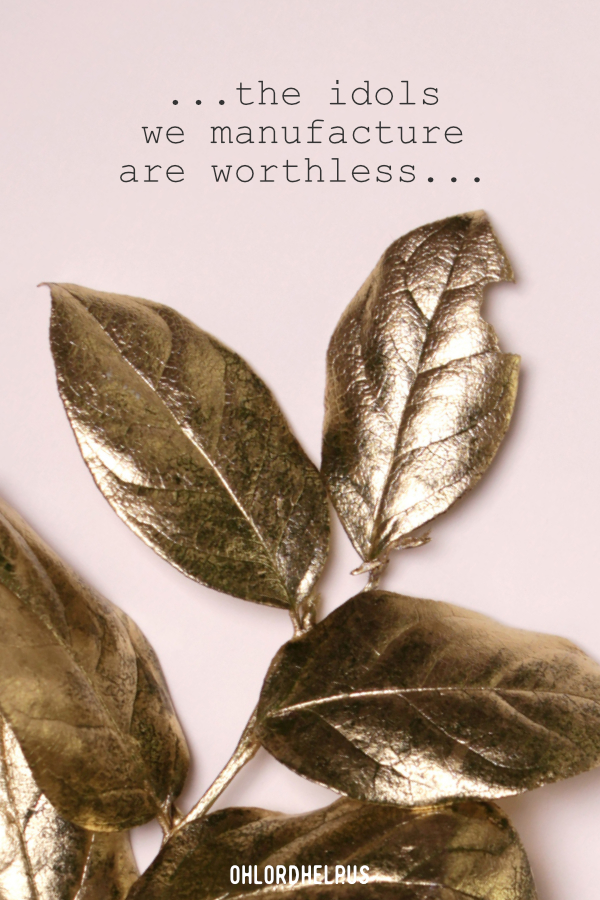 ---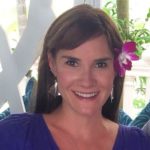 Meg Perron's life runneth over with busyness chasing her husband, children, and three animal children around! This makes sense since she is an avid runner! Meg loves prophecy, reading and studying the Bible. Traveling to Israel to see where the Lord preached and taught brought immense inspiration.